Entries for the British Rowing Indoor Championships now open!
Get your entry in now for an awesome day of online side-by-side racing with exciting new race formats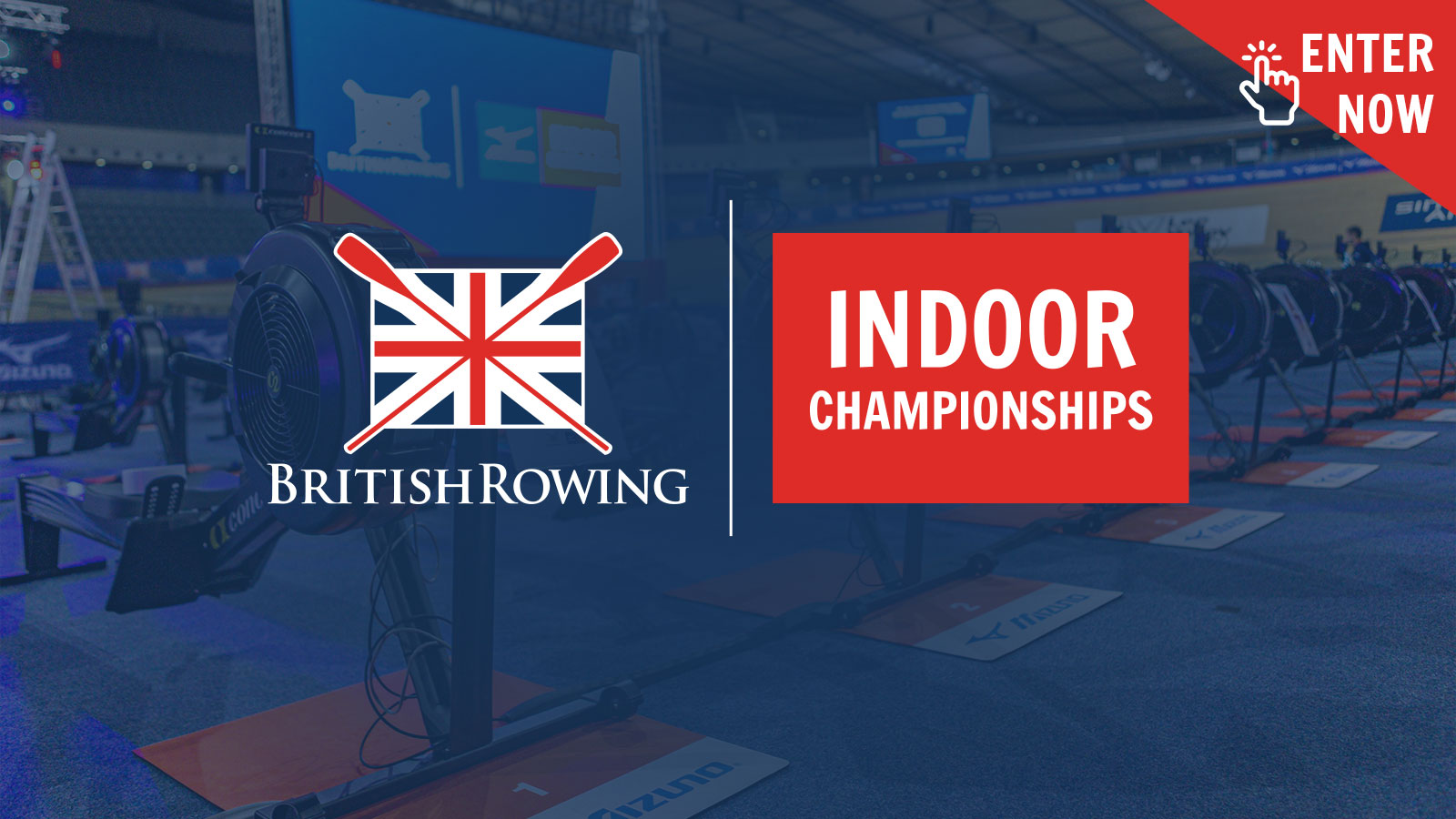 Entries are now open for the 2021 British Rowing Indoor Championships. The racing will take place online meaning you can take part from anywhere in the world! Now's the time to get your entry in too, as for the first 48 hours we're going to be offering you a great early bird entry of £2 off all entries (except for the Love Rowing Challenge) .
Whether you're a seasoned veteran or a complete beginner, we've got a race for you. This year we've got all the usual BRIC race categories you'd expect as well as two exciting new editions:
The 1 minute supersprint – the ultimate test of power will be available in open, lightweight and adaptive/para rowing categories.
The Love Rowing Challenge – find yourself two teammates and we'll match you up with one of our GB Rowers to complete your relay team. Your team will have a video call to plan your tactics and have a general chat before you hop on and take on the relay challenge to help raise money for the British Rowing Charitable Foundation, Love Rowing (£10 of every entry goes straight to Love Rowing).
To take part, you just need to have access to a Concept 2 rowing machine, a laptop that's connected to the internet and either a cable or bluetooth connection to link them up.
All the racing will be viewable live on the British Rowing website on race day and this year, we'll also be taking you behind-the-scenes of the GB Rowing Team's training centre in Caversham as they begin their preparations for the Paris 2024 Olympics and Paralympics.
To help you prepare for the day, we have lined up international rower, coach and vlogger Cam Buchan to produce a great BRIC training plan which is available for free to British Rowing members and INDOOR subscribers*. You can hop into his plan at any point and it's available on British Rowing Plus. We'll also be taking a session from the training plan each week as part of this year's BRIC Online League. The League will be free-to-enter and there will be an exclusive medal on offer for the first 200 people to complete four of the six challenges. The League can be entered using any rowing machine, at any time so will make sure the 2021 British Rowing Indoor Championships are the most inclusive ever.
* There are also a range of free Go Row Indoor training plans also available on the British Rowing website