Preview: Scullers Head 2021
Fran Lidlow previews the historic sculling event which returns to the Tideway (and under Hammersmith Bridge) this weekend welcoming 402 scullers to take on the course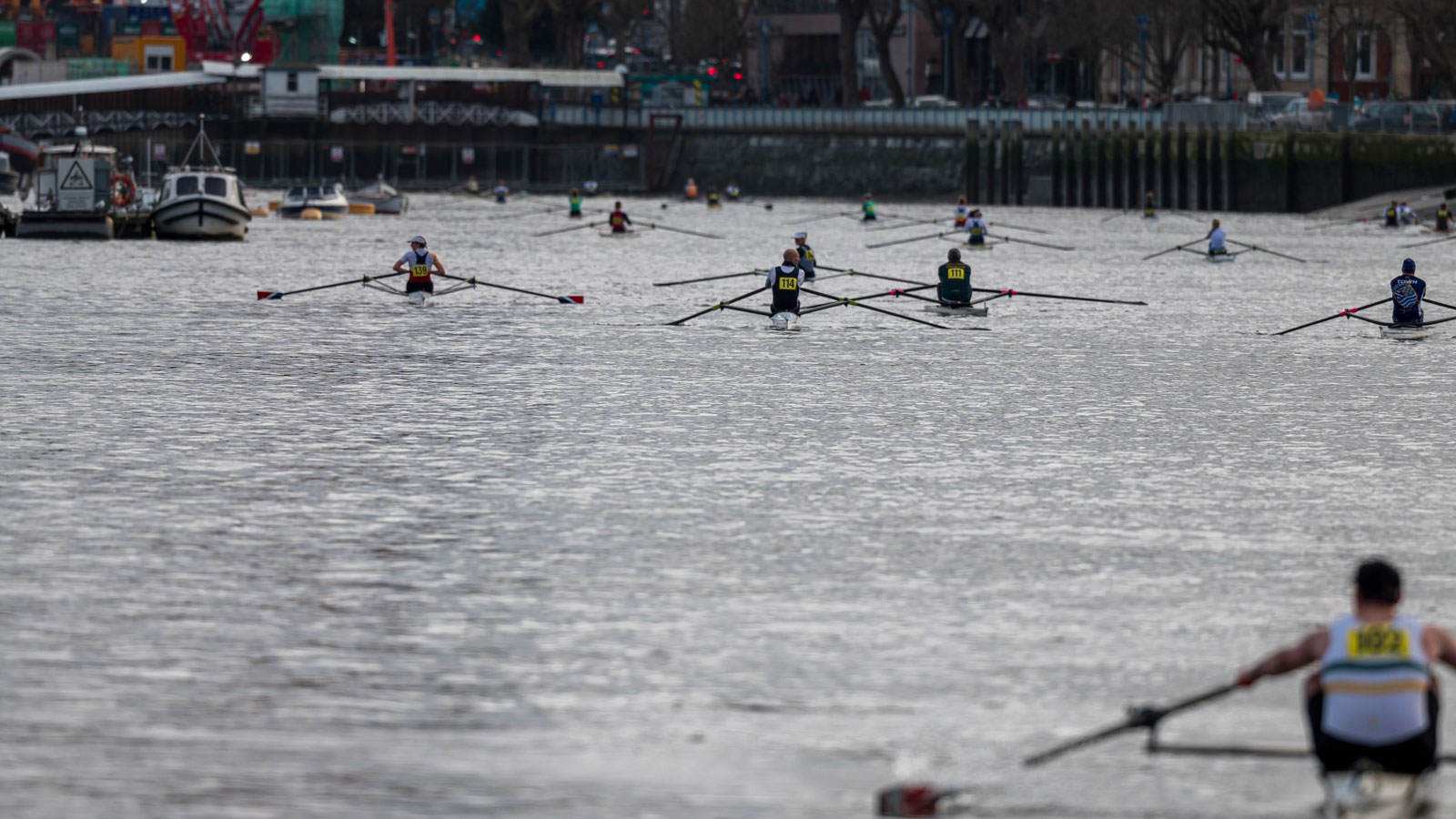 With 402 single scullers ready to tackle the championship course on the River Thames, Vesta Rowing Club are pleased to announce the 2021 edition of the Vesta Scullers Head.
Titled as one of the biggest and toughest sculling races in the world by it's contenders, the course will run from University Stone Mortlake to Putney on the ebb tide, starting at 14.00 in it's new earlier date of September 18th. The date moved had been discussed for a while by the organising committee, and they hope that this change will be more fitting with the racing calendar for Autumn head races as well as hoping for warmer weather and flexibility of daylight hours!
After last year's cancellation due to the pandemic, and fears over the opening of Hammersmith Bridge to river traffic, we're excited to announce an incredible 37 categories for this year's race which range across many experience levels – from novice to champ – as well as generations – from Junior16s to Masters I (75 and over). This year's race includes international rowers, Henley winners, previous winners and junior world champions. Vesta are excited to welcome athletes from all over the country in their great numbers, with Tideway Scullers school submitting the largest contingent of boats with 28 scullers wearing the red and yellow colours.
Vesta has 11 entries taking on the course, with most coming from their new Sculling Squad which intends on developing a new programme for members favouring the two-oared disciplines. Scullers Head is one of the major head races organised by just one club, although it is thanks to the members of our fellow clubs who volunteer their services and time that the event is able to run on the scale it does. The event is dependent upon both Tideway and Thames Region clubs for umpires/marshals and launch drivers, as well as Vesta members to ensure safety, timing and results can be delivered to a high standard.
It is a gruelling race over a long distance, and every competitor would be grateful for any cheers of support to help them down the course, including a great roar guaranteed on the Vesta balcony as they approach the finish! The race will be led off by Leander's Seb Devereux who just missed out on victory in the Diamond Challenge Sculls at this year's Henley Royal Regatta to GB's Graeme Thomas. The women's championship category will be headed up by Leeds Rowing Club's Katie Mole and HRR Quarter-finalist in the Princess Alexandra Challenge Cup. A huge welcome for Lucy Radley who will be racing in the Women's PR3 event (rowers with residual function in the legs which allows them to slide the seat-International Paralympic Committee).
Vesta would like to wish everyone entered into the race the very best of luck, and a huge thank you to all of the volunteers involved. It is no easy task to tackle this event and you should feel excited and proud of what you are about to achieve.
By – Francesca Lidlow