Go Row Indoor launches new Schools Platform
Over the last few years, British Rowing has revamped its state school rowing offer, making rowing more accessible than ever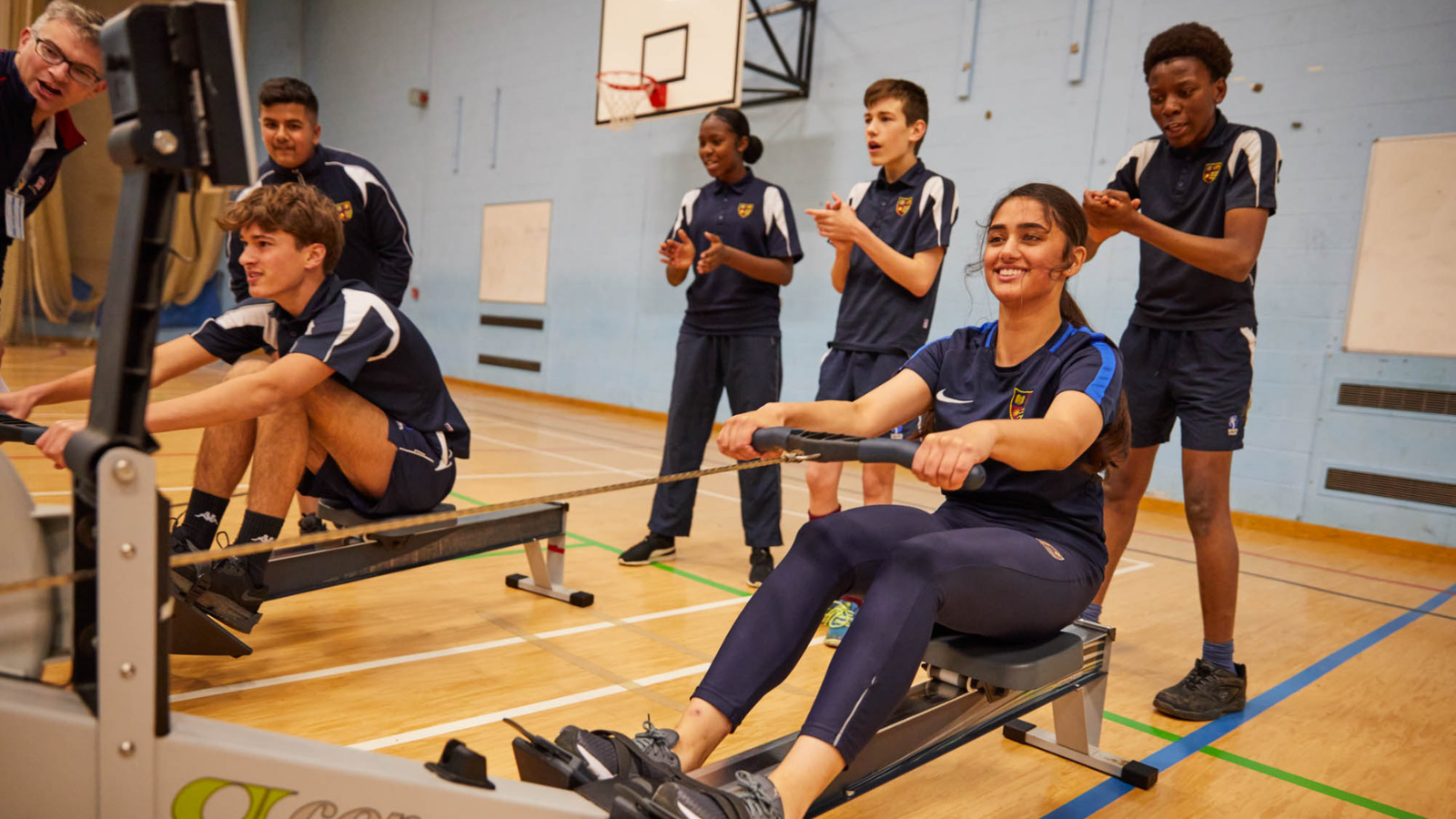 British Rowing has teamed up with education experts Everfi to create the new Go Row Indoor Schools, a free, online platform that includes a library of resources carefully crafted to give teachers everything they need to teach indoor rowing. It provides everything – from basic technique videos and tutorials all the way through to advanced training techniques. You can check out the website here.
All of the programme's free-to-use resources are linked to the Physical Education National Curriculum (2013) and are designed specifically to engage 11-16 year-old schoolchildren, helping to introduce them to the sport of rowing, providing fun activities and workouts, as well as promoting good physical and mental health and wellbeing.
The platform offers a range of resources related to indoor rowing activity including on and off machine activities, virtual challenges & leagues, equipment, and risk management advice, as well as access to the Go Row Indoors Junior Rowing Leader award and indoor rowing School Games formats.
School Games
British Rowing has been actively involved with the School Games programme since 2012, offering direct support to both county school games as well as some of the larger inter-school events. Indoor Rowing School Games formats provide the first opportunity for many young people to have a first taste of participating in the sport as well as an extra opportunity to be able to run competitions as event officials. In 2018, indoor rowing was also added to the School Games National Finals, creating a national level of competition to build on existing county competitions.
State School Rowing Support
A new State School Rowing Network was formed in September 2020 as a way to support the growth of state school rowing. It provides a unique platform for state school clubs to share their experiences and ensure that their views are heard across the sport. The group is made up of volunteers, coaches and teachers from state school programmes, members of British Rowing Committees and British Rowing Staff. The aim of the group is to improve awareness of state school rowing and support the introduction of new schools to the sport, working closely with British Rowing's Junior Rowing Committee.
Improving diversity and inclusion across the sport is a key priority for British Rowing and the Network is currently exploring how their programmes can influence and contribute to this agenda, as part of British Rowing's new Inclusive Sport Plan, 'Committed to Inclusion'.
School Grant Programme & Love Rowing
Earlier this year, British Rowing launched a School Grant Programme providing funding for 18 state school programmes to assist them to return to rowing activities after lockdown. Many school rowing clubs suffered from the limitations imposed by school bubbles and limited cash flow due to loss of subscriptions and fundraising events. The grants were mainly used to cover coaching costs, transport fees and training to support coaches and teachers to return safely to rowing.
Going forward, Love Rowing, British Rowing's new Charitable Foundation, will also be supporting the development of new state school programmes, with a small grant application process due to open in late 2021 and a longer term support programme also in development.
Love Rowing's annual fundraiser, The Big Row, is a fantastic opportunity for schools everywhere to be part of a sport-wide initiative focused on creating inclusive and accessible opportunities to row for everyone.
What's next?
All of the above initiatives came out of the School-Age Rowing Strategy which British Rowing developed in 2019, in partnership with the Youth Sport Trust and there are more plans to come! Next up is the launch of a new junior forum to ensure that junior rowers have a voice in the sport, can inform its future direction and can hold it to account.
To find out how your school can start rowing – indoor or on-water, or benefit from the above initiatives, contact Ash Wyatt, our School Support Lead at [email protected].