Take part in the Christmas Challenge
Burn off those mince pies in our new Christmas Challenge and you might even bag yourself a prize!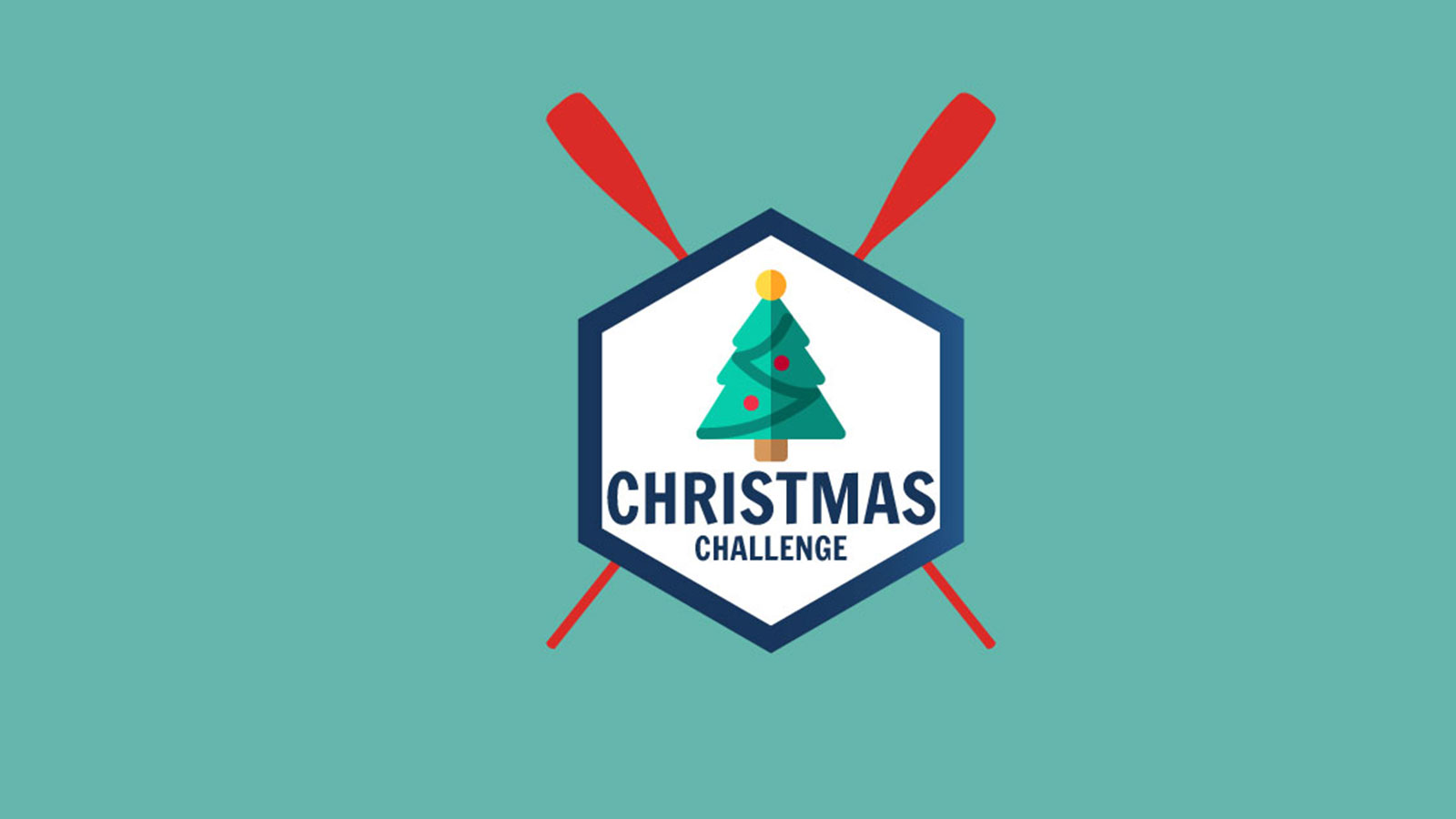 It's tempting to overdo the mince pies over Christmas and it can be a challenge to get enough exercise to burn them off. Did you know that it takes an average person almost an hour to walk off the calories in one mince pie? But if you run, row or cycle at a moderate pace it's more likely to be nearer 20 to 25 minutes!
So why not take part in our Christmas Challenge which runs from today to 9am on 6 January – the morning after Twelfth Night – by recording how many minutes you spend rowing, running, cycling or walking?
All you need to do is upload your result onto our Challenge Hub page and see where you are on the leaderboard. You can record the time using a GPS tracking app (such as Strava or Garmin Connect), your rowing machine monitor or a good old fashioned stopwatch!
Upload it after every session and the Challenge Hub will update your total.
At the end of the challenge we will send a British Rowing ceramic mug to the leader on each of the leaderboards, and we'll also pick a random winner from each leaderboard who will also receive a lovely British Rowing ceramic mug.
In addition, the person who has achieved the combined highest total number of minutes across all leaderboards will receive a British Rowing bobble hat – perfect for keeping warm this winter!
Entries are free and the challenge will close at 9am on Wednesday 6 January 2021.
Remember, it's all for a bit of fun during the festive season, so please respect your fellow rowers and we'll keep an eye for any suspicious results from time to time. We may ask you to share a record of your workout to show you really completed it so please take a photo or screenshot.
Terms & conditions
1- The random winner from each leaderboard will be picked from anyone who enters via Challenge Hub into any of the categories of the "Festive Challenge" by 9am on Wednesday, January 6th 2021.
2 – The winner of the rowing, indoor rowing, walking, cycling and running challenges will be the person listed first on the leader board of each of the respective challenges hosted on Challenge Hub
3 – The winner of the combined prize will be the person listed first on the leader board when the results from all five challenges have been combined.
4 – Entries received outside this time period will not be considered.
5 – Entrants shall be deemed to have accepted these Terms and Conditions.