It's time for BRIC Online!
The British Rowing Indoor Championships Online takes place this weekend – Fergus Mainland, BRIC Online commentator and Host of The End of The Island Podcast, breaks down what you can look forward to!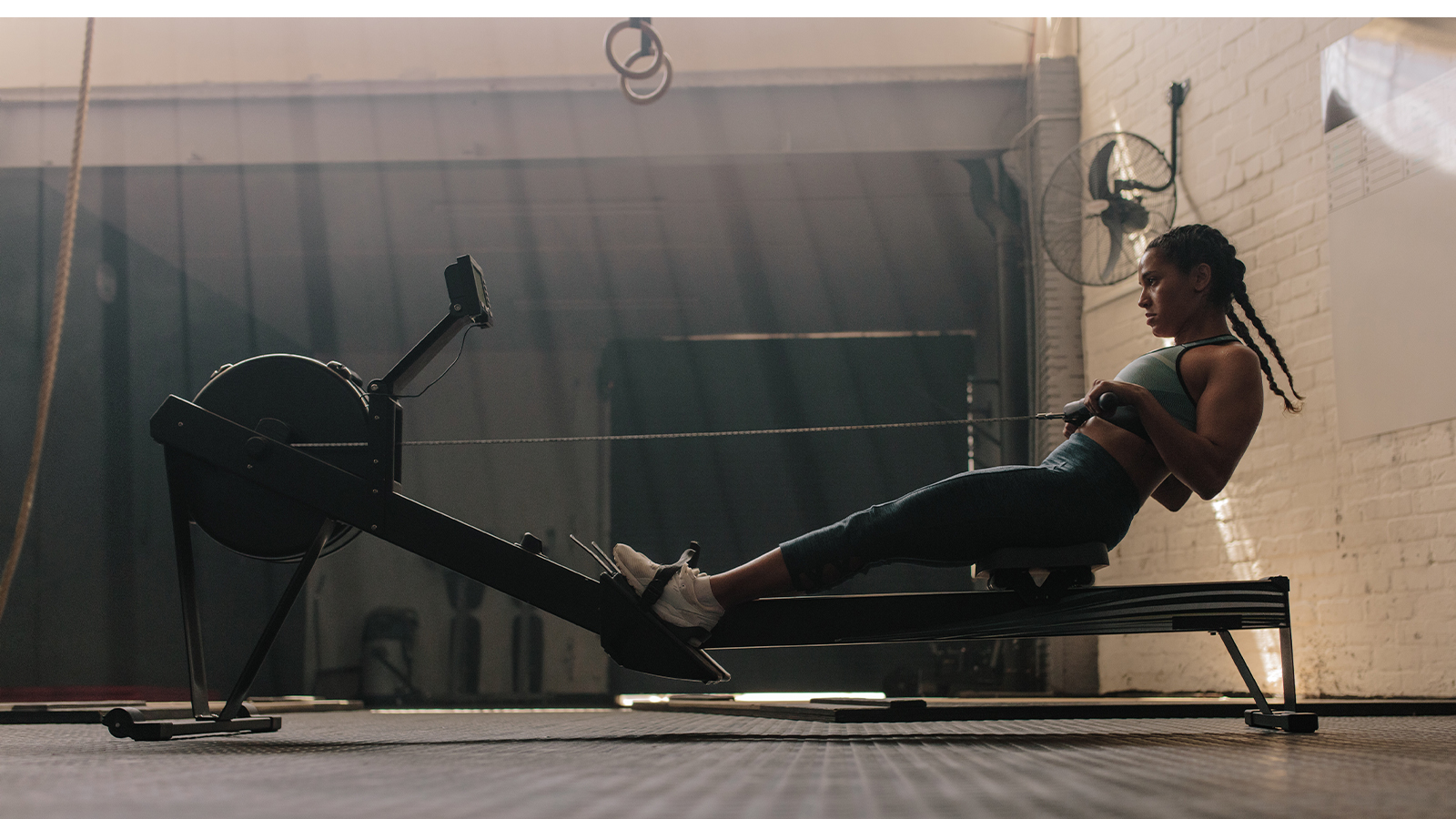 The British Rowing Indoor Championships are heading online for a two-day extravaganza, with the weekend's racing also serving as the European Continental Qualifier for the 2021 World Rowing Indoor Championships. Results from the racing will also be assessed by the European Rowing Board after the event and used to crown the 2021 European Rowing Indoor Champions, giving racing even more of an edge than in previous years.
Following a year of lockdown and virtual racing, this year's BRIC has a record number of race entries – 2,520 entries from 42 countries, to be precise – meaning that this year's event will not be one to forget. However, competitors will be swapping the stunning velodrome at the Lee Valley VeloPark for their own front rooms, garages and gardens. Whilst this represents a change of scenery for many of the competitors, this is not the first time British Rowing has held an event in this format – the British Rowing Virtual Championships back in June was the first event of this kind, and more recently records continued to tumble when Scottish Rowing moved their Indoor Championships online just a couple of weeks ago.
The high-calibre entry list is also packed with competitors from around the world, with Italy providing the largest international contingent of 123 indoor rowers, followed by 93 from Hungary and 76 from Germany. Amongst the entry list, spectators will be able to watch the likes of Karen Bennett, Melissa Wilson, Beccy Muzerie and other members of the GB Senior Women's Team face off against the best amateurs in the country as well as 2019 world bronze medallist, Sophie Souwer from the Netherlands. Elsewhere, racing the W30 2000m, Rio Olympic silver medallist Jess Eddie will look to add some more silverware to her collection.
We're now only 2️⃣4️⃣ hours out from the first race at BRIC Online! To help get everyone as confident as possible on the start line this weekend, we spoke to the #GBRowingTeam men's squad after their 2k tests this week to find out their top tips 👊 pic.twitter.com/rHbmHLzrdP

— British Rowing (@BritishRowing) December 4, 2020
In the Open Men's 2000m, 2017 CRASH B Winner, Bartosz Zabłocki will see how he fares as he goes up against the likes of Leeds University student Matt Brigham and U23 world champion George Bourne. Time away from boathouses has also encouraged coaches to practise what they preach with Kieran Clark and Colin Williamson (head coaches at Tideway Scullers and Edinburgh University respectively) swapping the comforts of a coaching launch for the unforgiving ergo in the hope of getting one up on their athletes.
In the masters' categories, one of the most exciting competitors to watch will be Valerie Coleman. Val raced back in June and proceeded to set the World Record in the Women's 90-94 event – are we going to see history repeat itself this weekend?
British Rowing is also delighted to have members of the Paralympic squad racing this weekend. Paralympic champions Lauren Rowles and Laurence Whiteley will be competing in their respective events alongside world and Paralympic champion Oli Stanhope and double world champion Giedre Rakauskaite. They will be racing alongside a phenomenal 173 other adaptive entries, including a strong contingent from the Invictus Games Foundation.
As noted in the entry numbers, BRIC Online brings together a much wider community than just the seasoned regatta racers. It is a fantastic opportunity for indoor rowers, the CrossFit community and many others to come together for a celebration of the sport, and a great chance for battle-hardened veterans and beginners alike to challenge themselves on the rowing machine. Being online, this weekend also offers the ability to race athletes from around the world, opening doors for unique racing that wouldn't have been possible if the event ran in person.
While there cannot be the ecstasy of winning in a packed arena, or the excitement of brushing shoulders with some of the best in the world, BRIC Online will present its own challenges any athlete can be proud to overcome – and if the British Rowing Virtual Championships are anything to go by, the nerves, highs and lows will all hit as hard as they've done at previous editions of the British Rowing Indoor Championships!
As with any British Rowing event, BRIC Online has only been made possible by a huge number of volunteers – umpires, organisers, broadcasters and more will be making BRIC Online possible. You can catch all the action on the British Rowing website, and be sure to follow our social media channels over the weekend for results, highlights, interviews and more!
---
A huge thank you goes to ROWBOTS – BRIC Online could not have taken place without their support as main sponsor!