SAS hosts Sport & Business Leadership Webinar
On Wednesday 25 November, SAS, the Official Analytics Partner of British Rowing, is hosting an exclusive webinar with high performance coaches. Read more below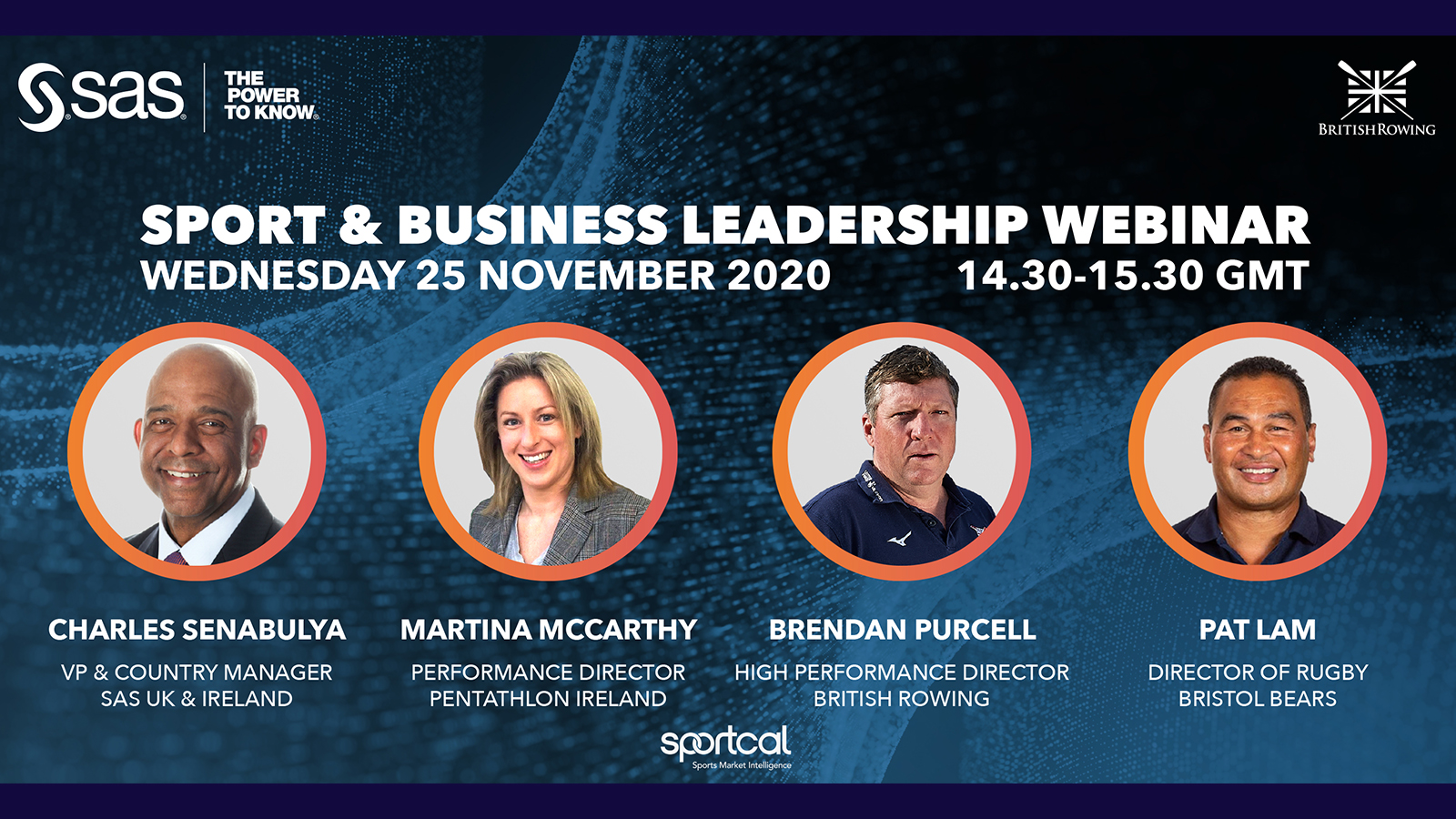 SAS, the leader in analytics, and the Official Analytics Partner of British Rowing, is presenting a webinar on Sport & Business Leadership with special guests Pat Lam, Director or Rugby at the Bristol Bears; Brendan Purcell, British Rowing's Director of Performance; and Martina McCarthy, Performance Director at Pentathlon Ireland/Sport Ireland Institute.
This exclusive webinar will focus on how the panel of high-performance coaches and SAS' VP & Country Manager, Charles Senabulya, have successfully managed their respective teams, athletes and employees during the COVID-19 pandemic. It will explore how they have kept their teams and athletes motivated virtually and how data and analytics have influenced and informed their decision making in their different sports. Plus, this will be a chance to gain insights and learn more about their personal careers and leadership styles.
How to join
The webinar is from 2.30 to 3.30pm GMT on Wednesday 25 November 2020
To join the webinar, follow the link below and complete a quick survey here, the results of which will be discussed by the panel
On completion of the survey, you will be invited to register for the webinar.
Find out more about SAS here.