Rowers ready to race at Hampton Head
Most event categories are likely to run at tomorrow's head race on the River Thames, despite a fast stream. Junior Rowing News provides a preview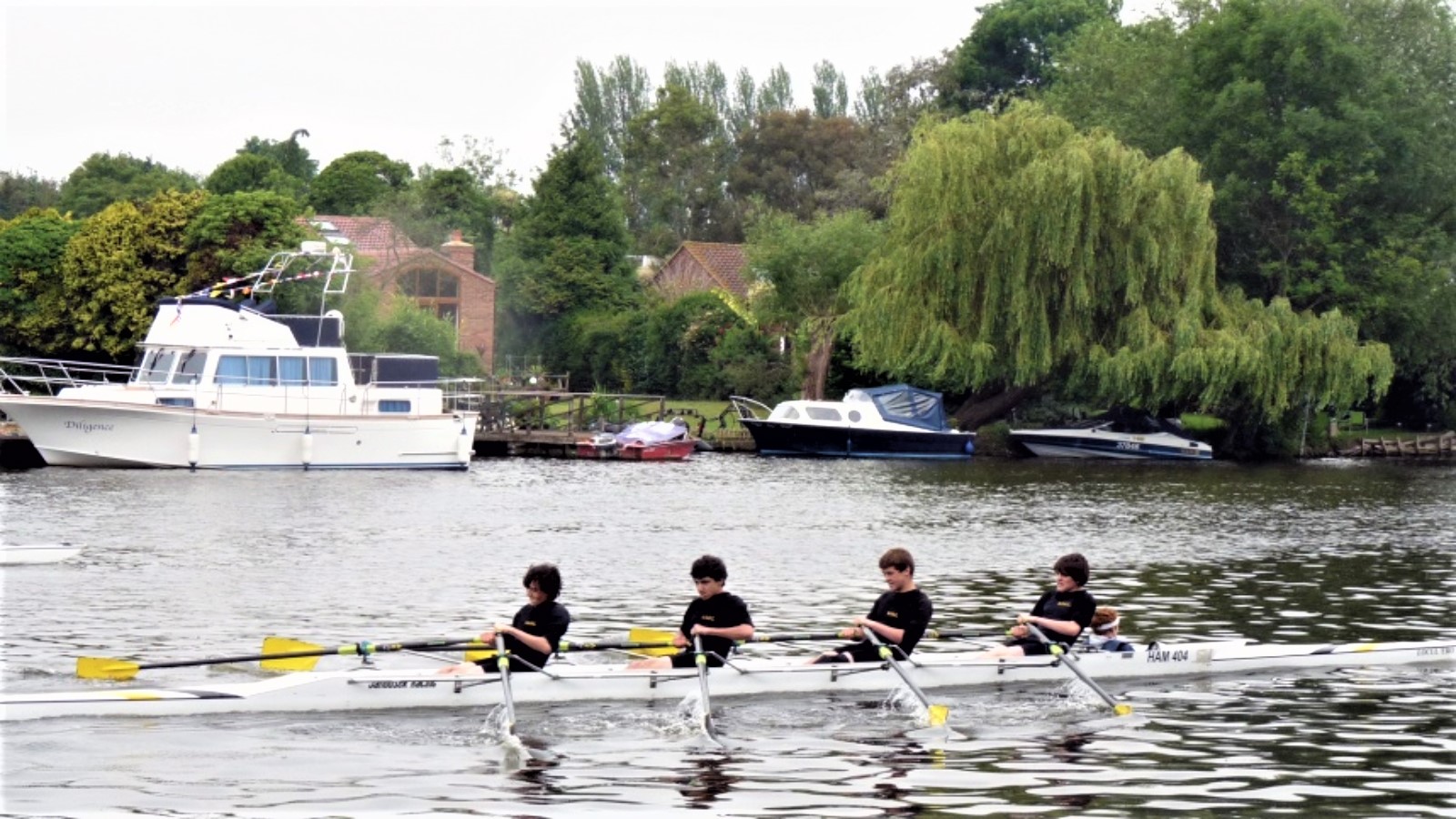 The Hampton Fours and Eights Head on Saturday 1 February will be the first major race for many of the leading junior crews this year. Tensions will be high as old rivals face-off and a new rowing world order is forged.
However, adverse stream conditions have meant that this year the J14 and WJ14 octuples and the J16 and WJ16 pairs will not run. The committee is confident that all other events should be able to go ahead – check the latest news on Twitter @HamptonRowing.
For many spectators, the men's and women's eights events will be top of the list.
For the men, Hampton will be looking to dominate on home water, while King's College School, who placed sixth in the Men's Youth Eights category at the Head of the Charles, will aim to prove themselves this side of the pond. Other crews include Dulwich College, King's Canterbury and Bedford Modern who will also challenge for the podium.
On the women's side, Henley – who had to settle for third at Quintin Head – look set to challenge for the top spot, as do Marlow who finished one place ahead of Henley on the Tideway. Emanuel also has a wealth of experience on board, but has struggled to overturn the status quo so far this season.
The quads form a sizeable proportion of the entries at Hampton this year and, with the category packed with young talent, those seeking high-octane racing will not be disappointed.
For many spectators, the men's and women's eights events will be top of the list
On the women's side, big names are ready to make waves, with Henley and Shiplake, who have built a strong reputation in recent seasons, competing against Tideway Scullers, renowned for their talented crews.
Meanwhile in the men's quads, historic titans such as Windsor Boys, Claires Court and Maidenhead look set to take a back seat, with Lea Rowing Club using their international success from the 2019 GB v France Match to make a statement. Despite being a young crew, Tideway Scullers look set to challenge after also representing their country at the GB v France match last summer.
Competition for the J16 cohorts looks set to be just as – if not more – tough than for their older counterparts.
The J16 women's eights is a difficult category to anticipate, with crews such as Henley and Marlow who proved their strength at Quintin Head aiming to reinforce their dominance.
Hampton will have the advantage of home water in the J16 men's eights, while King's College and Shiplake will look to build on their club's reputation to sweep themselves to victory.
Surbiton High School have entered five J15 women's quads
In the quads, the story is much the same for the men. A larger collection of scullers from Windsor Boys through to Henley will race to make their clubs proud and build on previous successful seasons, while unknowns such as Kew House and Whitgift will hope to prove their worth in tough racing.
Moving to the women's quads, a strong field includes clubs with a proven track record such as St Paul's Girls and Tideway Scullers.
Other competitors fall into a variety of categories such as the Open Men's Pair, where Eton will seek to stamp their mark and the Open Four where Hampton and St George's aim to consolidate their dominance in the early part of the season.
Elsewhere Surbiton High School have entered five J15 women's quads, clearly a sign of their growing presence on the junior circuit.
For the latest news on the Hampton Head and river conditions, check @HamptonRowing on Twitter.