The ultimate winter rowing challenge on the River Tyne
On 7 December almost 300 boats and 1,700 competitors will grace the waters of the River Tyne for the Rutherford Head of the River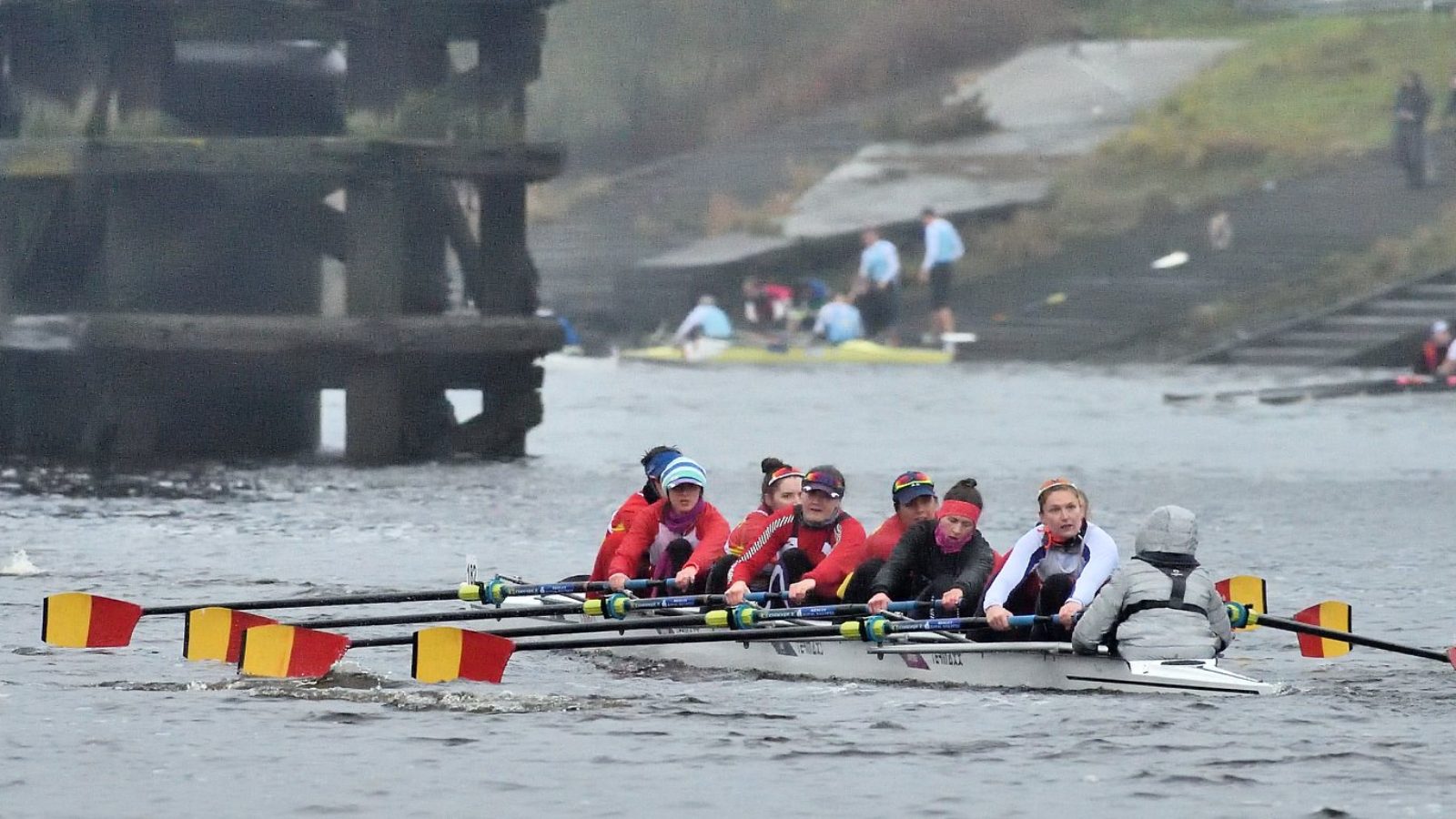 Established over 50 years ago the Rutherford Head attracts clubs from across Britain, from as far away as Aberdeen, Liverpool, Manchester and London. It is one of the premier rowing events in the North East.
The host club is Tyne ARC, based in Newburn near Newcastle upon Tyne, established in 1852, and current holder of the Jackson Trophy. This Thames Head of the River Race trophy is awarded to the fastest crew from an open British Rowing club not normally rowing on the Thames.
Rutherford Head is run between Scotswood and Newburn over a 4,500m course, over two divisions. On a wide tidal river with multiple bends and a number of mud banks at low tide the course is challenging to both rowers and coxes, so crews are given fair notice that they need to be confident in their experience and ability to steer in, possibly, challenging winter conditions.
The Rutherford Head allows clubs and universities to gauge their progress, particularly when it comes to rowers stepping up from novice
While Tyne ARC and many of the northern rowing clubs see the Rutherford Head as the start of the winter racing season and training that builds up to the Thames HORR, for many of the UK's universities it is an opportunity for coaches to assess the strength of their squads across both fours and eights in advance of the big spring events.
With the British Universities & Colleges Sport (BUCS) announcement that the Fours and Eights Head will return to Newcastle in February 2020, it is a great opportunity for student crews to gain experience of rowing on the Tyne before the event.
Alex Leigh, Tyne ARC's head coach, and also a coach at Newcastle University BC, said: "The Rutherford Head is a major event in the region and allows clubs and universities in the North East to gauge their progress, particularly when it comes to rowers stepping up from novice.
"There are few rowing events in the UK that are a must – that you would want to be part of as a rower, at least once, and the Rutherford Head on the Tyne is one of them."
In 2016 Tyne completed a £1 million investment in a new clubhouse which now incorporates sheds holding almost 100 boats, state-of -the-art weights and erg gyms and an extensive bar, kitchen and lounge facility making it one of the largest clubs in the UK, attracting over 300 members from age 12 to 80. It is because of these extensive facilities that the club is host to a number of university training camps each year.
Al Johnston
The photo above was taken by Al Johnston who sadly passed away this year. Al was a former Tyne rower and when his rowing career came to an end, he became an outstanding photographer, taking photos of all the northern regattas and head races and sharing them on his Facebook site. He is greatly missed by the northern rowing community.
Thanks to Philip Kite for the report.