Rowers take to the River Thames for the Vesta Scullers Head
On Saturday 7 December, hundreds of single scullers will test their skills at the annual Vesta Scullers Head in London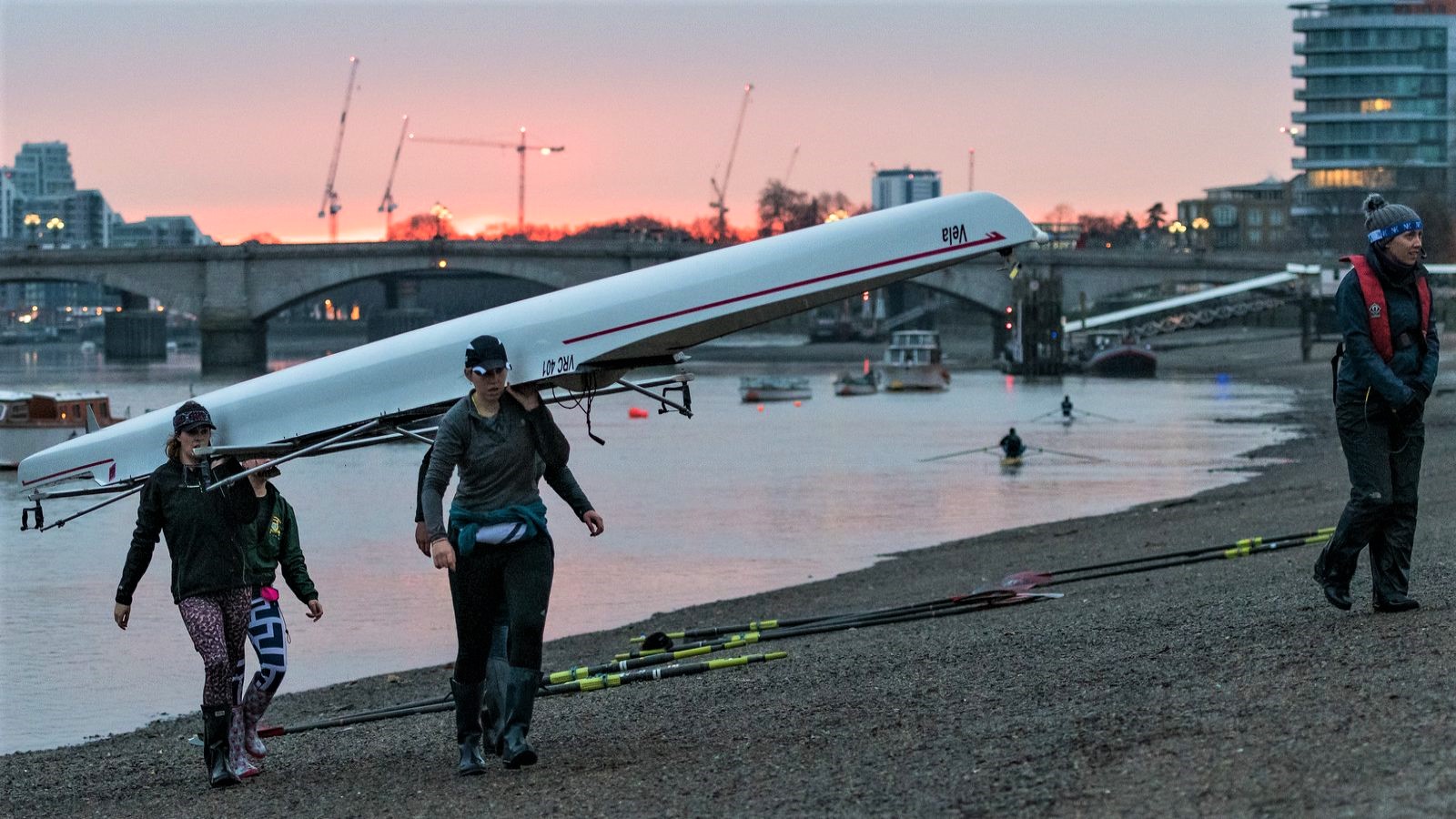 Over 500 single scullers from clubs all around the country will take to the water over the championship course on the River Thames for the 2019 edition of the Vesta Scullers Head.
The race will run over the traditional course, from University Stone Mortlake to Putney on the ebb tide, starting at 11.30am.
After last year's cancellation this year's edition has attracted 541 entries in over 40 categories – from Junior 16s to Masters I (75 and over). This year's race includes international rowers, Henley winners, previous winners and junior world champions. Experience varies from novices to those with decades of experience.
The race will be led off by 2017 winner Calvin Tarczy. A member of the record-breaking St Paul's eight from 2017/8 currently studying at Harvard University, Calvin will be rowing in the colours of Tideway Scullers School. Amongst the scullers chasing him down in the championship singles will be Tom Solesbury of Quintin, a former Olympian and Oxford Blue. Another ex-winner of the event is the hardy perennial Guy Pooley, a Cambridge Blue and two-times Scullers Head winner (1992, 2001) this year competing in the Masters D category. The lightweight singles include junior world medallist Tom Smith from Imperial College.
The Vesta Scullers Head is one of the toughest sculling races anywhere in the world
The women's championship category will be led off by London Rowing Club's Meghann Jackson, the 2017 winner. An extremely strong field includes a number of scullers with international honours. Among those chasing her down will be Leander's Ruth Siddorn, Gemma Hall, Bethany Bryan, and Alice Baatz, Tideway Scullers' Fran Rawlins and Molesey's Oxford Blue Estonian Elo Luik.
All our competitors will welcome support along the course, and particularly a cheer from the Vesta balcony.
The head race is organised by volunteers from Vesta with support from members of some of our fellow clubs. As with most of the head races on the Tideway, this event is completely dependent upon both Tideway and Thames Region clubs for umpires/marshals and launch drivers, and volunteers from within Vesta in ensuring we get the timing right.
The Vesta Scullers Head is one of the toughest sculling races anywhere in the world and we salute both those choosing to race and those volunteers helping our competitors give their best.
Thanks to Chris Clements for the report.