Rowers head to Lee Valley Velopark for #BRIC19!
The entries are in. The athletes are ready. The biggest event of the UK rowing calendar is about to begin. BRIC commentator Jack Dryden previews BRIC 19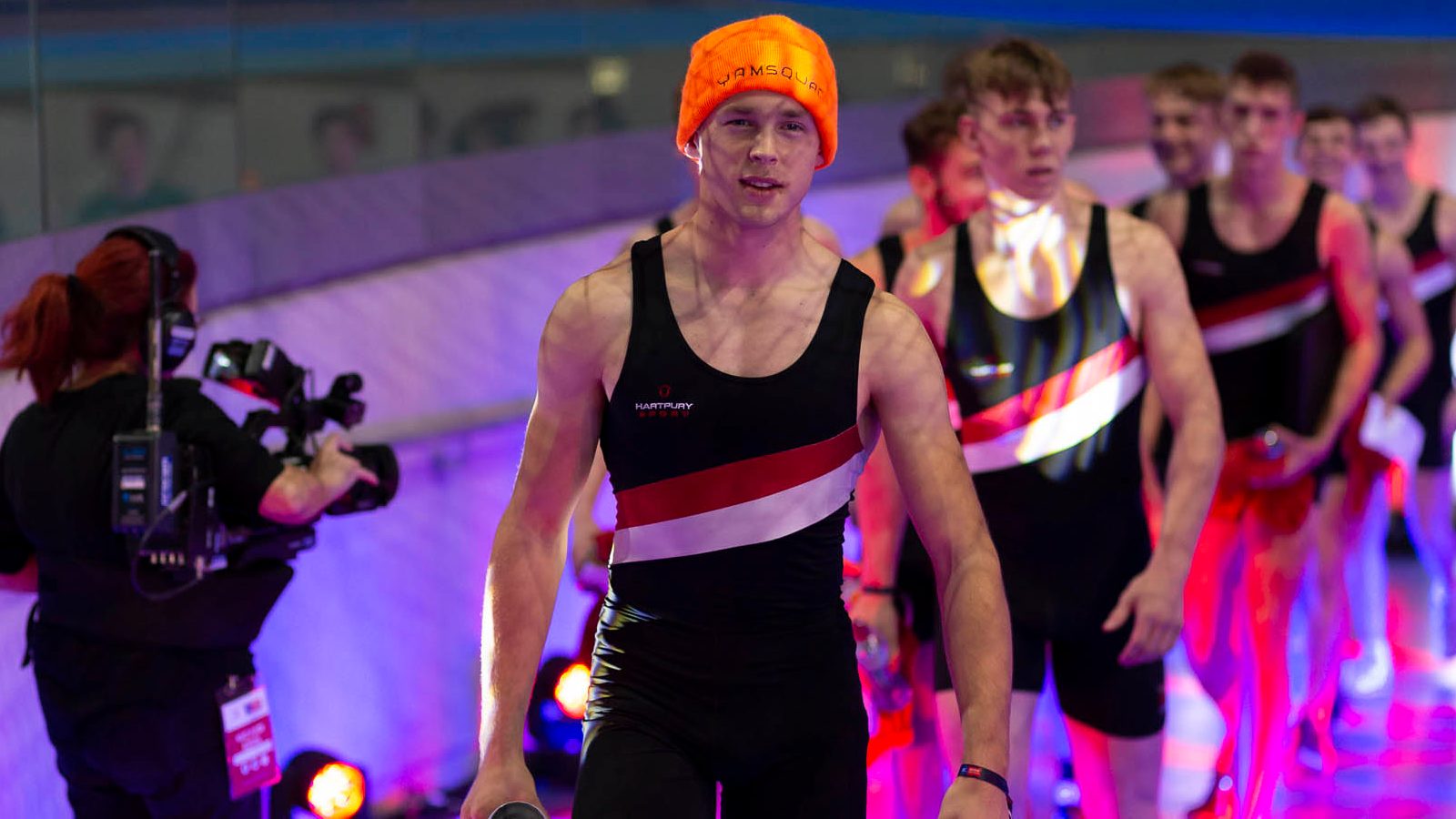 This Saturday, 7 December, the Mizuno British Rowing Indoor Championships is back! But, what makes BRIC – as it's affectionately known – so special?
With over 1,750 athletes entered this year, across over 145 different event categories, the BRIC is officially the biggest indoor rowing event in the world. Taking over the iconic London 2012 velodrome at the Lee Valley Velopark, the atmosphere promises to be electric. Lights, music and the roaring crowd all add to the occasion, driving athletes to achieve the fastest times. This is rowing at its most raw and exciting!
It's also rowing at its most inclusive. BRIC is for everyone. You don't need a boat. You don't need to be a rower. Young or old, able-bodied or disabled, water rower or just a gym goer, all come together to race on the same day, in the same room, side-by-side. Few sporting events can match this diversity.
This is rowing at its most raw and exciting!
For many this will be their first ever rowing competition. But when they step out onto the race floor there will be a real sense of camaraderie. The rowing machine is the true rival here. As they race, strength and power become numbers on a screen, pushing them to their limits. United by that common challenge, athletes come together, willing each other to deliver their best. When the race is over, everyone gets a pat on the back, a handshake or a hug. There may be medals, but there are no losers here.
Ones to watch
If last year is anything to go by, we can expect records to tumble. In 2018 three new world records were set, along with several British and countless championship records. Worth keeping an eye out for are the adaptive athletes who broke numerous records last year, particularly Sean Gaffney and Alice Mason in the PR3-PD 2km events.
Double Olympic gold medallist Eric Murray of New Zealand will be joining the action
Later in the afternoon the relays are always thrilling to watch, with athletes jumping on and off machines to achieve split-second changeovers. Adding to the excitement, double Olympic gold medallist Eric Murray of New Zealand will be joining the action with a wild card team, drawn from all the athletes entered at the event!
The GB Para squad have a great turnout at the event this year, with 2019 world champions Laurence Whiteley, Lauren Rowles, Oliver Stanhope and Giedre Rakauskaite all racing at 13.40 alongside world bronze medallist Benjamin Pritchard and Paralympic gold medallists Daniel Brown and Grace Clough.
Fresh from a third-place finish at the World Urban Games this summer, World Class Start athlete Vwairé Obukohwo races at 13.05 in the Under-23 Women 2km, and 12-time British Rowing Indoor champion Graham Benton is racing at 10.15 in the masters men 40-49 2km race.
Previously featured in Rowing & Regatta magazine, Calum Titmus races in the AR3-open men's 4 mins and 2km races, and former GB sailor Callum Dixon will look to follow up his 2018 silver medal with a strong performance in the under-23 men's 2km race.
But, finally, there is one more group we must mention.
BRIC is made possible thanks to a huge army of volunteers, British Rowing staff and partners – over 150 people this year. From welcoming competitors to running technology behind the scenes, the champs crew are the real heroes behind the event. Do say hello to the team in blue if you are at the velodrome this weekend!
Check out the full list of BRIC entries here.