Rowers ready for the Liverpool Victoria Head of the Float
Taking place in the atmospheric Liverpool Docks, the Head of the Float is a head race with a difference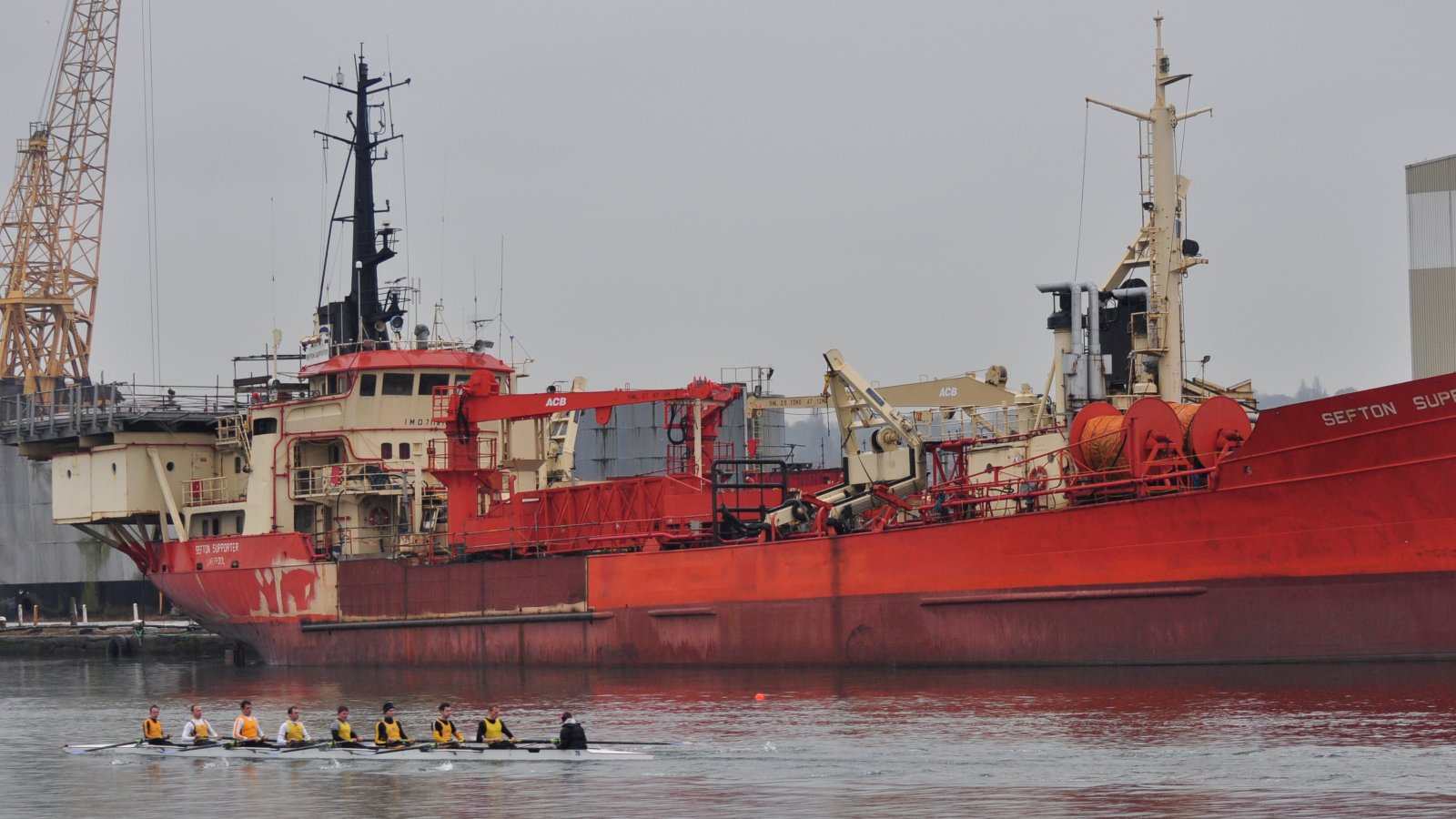 The Head of the Float is a special race in our rowing calendar – and it's not just because it takes place in November every year yet hardly ever gets cancelled. Instead, it's because the race is broken down into two halves, with a rest to turn around in between!
Seventeen clubs have entered the Head of the Float from all over the North West and Midlands including Bangor University, Lancaster John O'Gaunt, Ironbridge, and Pengwern. Host club Liverpool Victoria are fielding 10 crews, while Trentham's 13 crews represent the largest club entry overall.
A total of 91 crews are putting their skills to the test this weekend, including – for the first time – four Explore crews. The Explore boats will do a single leg of the course.
The two legs on the course are both 1,200 metres, and the rest and turn is required by the two dock bridges situated at either end, 1,300 metres apart. The times for both legs are recorded separately, then added together to give the crews their finishing time, over the eight divisions of racing that take place throughout the day.
We always have a warm and appreciative welcome from Liverpool Victoria and there are great cakes!
The Head of the Float was first run in the 1960s in Birkenhead Docks, an inland system that runs approximately 3km inland from the River Mersey, dividing Wallasey and Birkenhead. The four miles of surrounding quays are temporary homes to many seagoing ships and vessels, all of which will dwarf the rowing boats with their immense size.
To say it is open to the elements is an understatement, as wind and rain from the Mersey Estuary frequently arrives, generally just before race is about to start! But even so, it has been a firm and supported favourite of many clubs, including Chester's Grosvenor RC's calendar for the last 20 years.
Grosvenor rower Christine Fawcett says: "It is great to pit yourself against the elements, and other crews, in the middle of winter and triumph over adversity. We always have a warm and appreciative welcome from Liverpool Victoria and there are great cakes!"
Finally, a thank you to all clubs that have entered, and to officials and club members who make this event possible, braving the cold but avoiding the floods and fast streams that have affected so many events this autumn.
Thanks to Christine Fawcett and Jo Harrison for the report. 
Find out about more rowing head and regatta races here.