Looking ahead to BRIC 19: Calum Titmus
With entries for the Mizuno British Rowing Indoor Championships (BRIC) set to close only two weeks from now, Rebecca Charlton catches up with Calum Titmus, champion in the adaptive men's category in 2018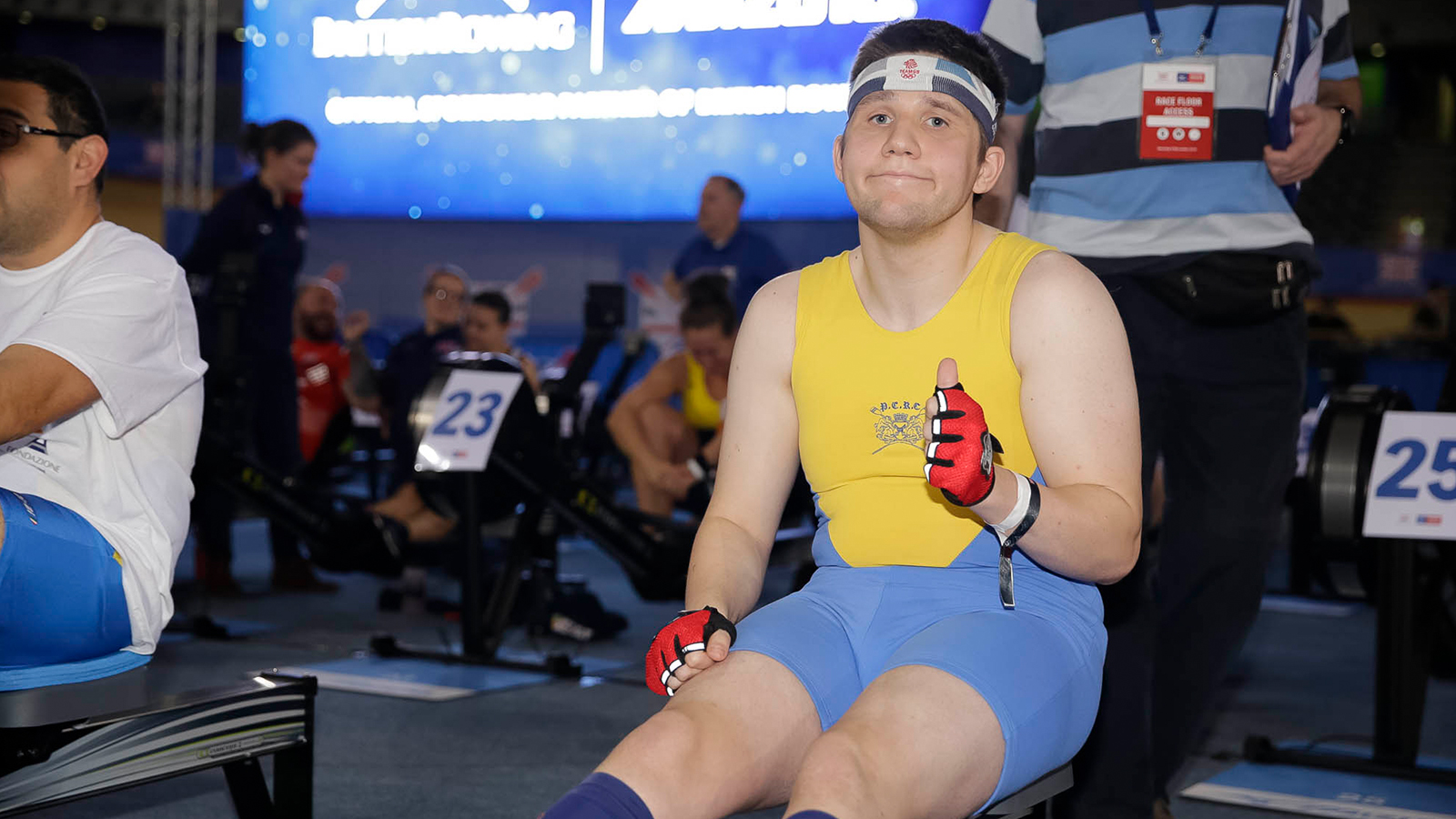 Once again Calum Titmus, 23, secured gold in the BRIC adaptive men's category in 2018 adding to the collection he's racked up since his debut in 2015. The talented rower has also made his mark on the figure skating scene, representing Great Britain in the Special Winter Olympics, taking silver in 2017.
Calum has severe autism and his family's support in introducing him to as much sport as possible has helped him immensely. Competitive sport wasn't always on the agenda but although Calum lacked speech and communication skills he had an incredible practical ability.
We sit down with Dad Adam Titmus. "His coordination has always been fantastic," says Adam, "he's always had good balance and he used to do these scary things – when he was about five his mother was in the bathroom and Calum knocked on the upstairs window – he'd climbed out of the bedroom window and onto the extension. We lock the windows but he found the key! We also found him holding onto the chimney, rock-solid like a climber."
Calum loves Strictly Come Dancing and would ask his parents to score him on copying the moves. But it was when Dancing on Ice came along, that they took him to the local ice rink.
"He just kept going," explains Adam, "and he's now six-times British inclusive skating champion. He's insanely competitive and has a fantastic drive, he works very hard."
The next sport they discovered was rowing. "His mother met an adaptive rowing coach and he suggested Calum might like to come along for a session," continues Adam, "We tried him on the water and he just took to it like a duck."
Inspired to enter the Mizuno British Rowing Indoor Championships 2019? Entries close at midday on 27 November 2019 - enter here now!
When Calum first arrived at BRIC he was quite used to the environment from the ice skating competitions. "He loves performing, the idea that he's got a TV camera on him makes him raise his game. When he gets a gold medal he will show everybody, he'll go up to strangers on the concourse."
I ask Calum who won the gold medal last year to which he replies with a big grin, "Calum did." He tells me it makes him very happy to compete and he'll be back for BRIC 2019.
"Some people say autistic kids, learning disability kids don't understand competition," continues Dad Adam, "well they've never met Calum!"
This story first appeared in the October/November 2019 edition of Rowing & Regatta. Join British Rowing and receive Rowing & Regatta in print and/or digital formats. Find out more here.