Rowing in the South West Coastal League
Rowers from Exmouth, Plymouth, Teignmouth and Torquay are gearing up for the autumn series of the South West Coastal League – and anyone is welcome to join in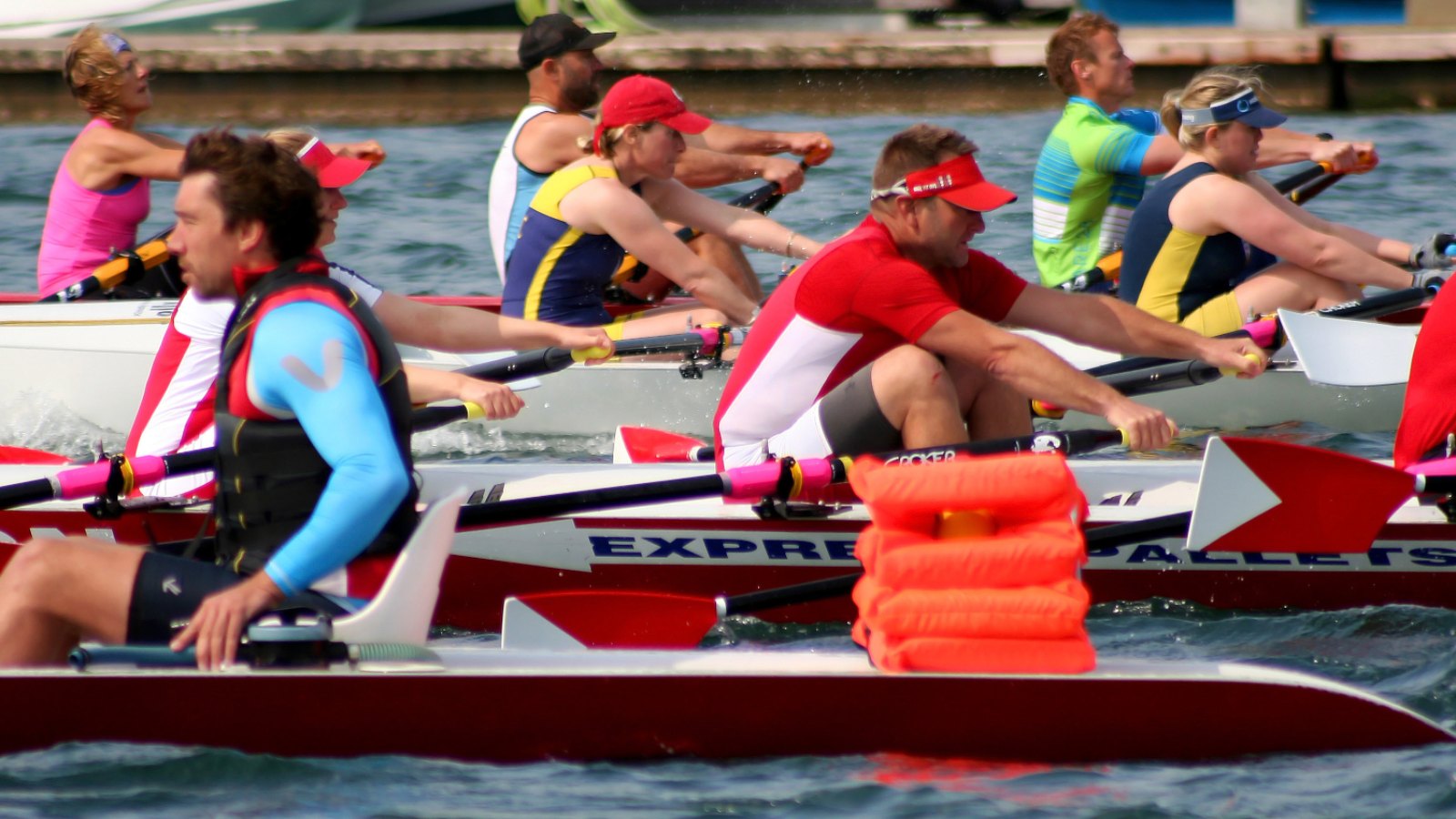 The autumn season of the South West Coastal League (SWCL) starts on 7 September with Teign Scullers Rowing Club and Exmouth Rowing Club tied in first position after the four-event spring series, with Plymouth's Mayflower Offshore Rowing Club and Torquay Rowing Club challenging for the title too. Each club hosts two regattas per year so four in spring and four in autumn.
Exmouth rower Jon Houghton says: "Exmouth women have dominated in the first four regattas with Teignmouth men doing the same in our event."
Racing is performed in FISA coastal coxed quad sculling boats, with single scull and double scull participants also welcome. Events are women's 8km, men's 8km, masters 4km (rowers must be over 50 years of age on the day of race) and mixed 4km.
"The most competitive category is the mixed event which allows two men and two women to combine in some very strong crews."
Houghton adds: "I think people enjoy the close and hard-fought competition, but also the camaraderie between clubs and individual rowers.
Take part, row cleanly and stay off the cider and pasties
Every regatta is dependent on tides and weather so it's very much up to what is happening on any given day at any event.
While Exmouth won the last regatta of the spring season at Plymouth, what can they do to win the overall SWCL trophy that they last lifted in 2017? "Take part, row cleanly and stay off the cider and pasties," says Houghton.
How you can join in
All clubs are welcome to join in the SWCL. Rowers from Birmingham, Trafford and Wales are previous participants. Boat hire is possible to enable those without their own coastal boats to participate. Contact the host club of each event to find out how to take part.
Rowers from Birmingham, Trafford and Wales are previous participants
The South West Coastal League autumn series
In the autumn most of the races incorporate open sea and some estuary sections to combat the elements a bit, although often these can be just as rough and harder work! Every regatta course features buoy turns.
Exmouth – Exe Raid
Date: 7 September 2019
Hosted by Exmouth RC
This is one of the narrowest courses and the most visual for spectators due to its double out-and-back course. The course is a test for the rowers and especially the cox in getting the right line on this tidal water.
Teignmouth – Lead Weight 8
Date: 21 September 2019
Hosted by Teign Scullers
The 8km course takes rowers closer to the pier and seafront at Teignmouth in a triangle pattern before finishing at the Fish Quay.
Torquay – Pier to Pier
Date: 28 September 2019
Hosted by Torquay Rowing Club
The 8km course, one of the straightest in the series, reaches out towards Paignton Pier before turning back towards Torquay's Pier with the added addition of coming close to the sea-wall.
Plymouth – Muddle Rubble
Date: 5 October 2019
Hosted by Mayflower Offshore Rowing Club
Some rowers and coxes cite this as one of the best courses because it has everything with strong tidal currents that frequently change direction, especially with the influence of Drake's Island, rough patches, traffic, and open areas prone to wind.
Find out more about the South West Coastal League here.