Enjoy a great Cornish day out at Mevigissey Regatta on Saturday, 20 July 2019
Cornwall's Mevagissey Regatta is a typical community affair – and is a great day out if you're in the area on Saturday 20 July, says Caroline Roberts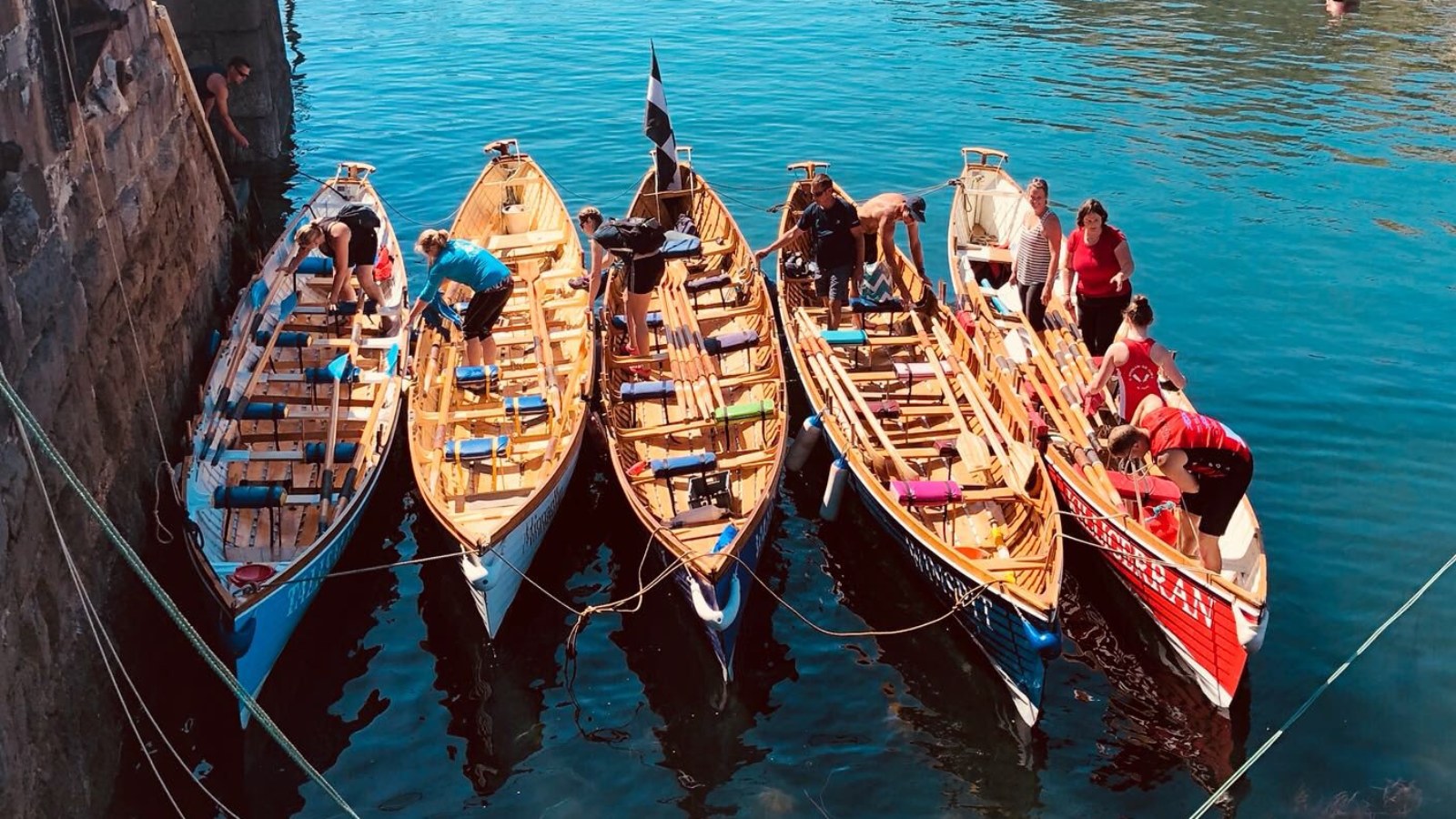 With its narrow streets winding down to a double harbour flanked by two long quays, there can't be many more picturesque regatta settings than the Cornish fishing village of Mevagissey.
"You can stand on the east quay and look down on the boats lining up at the start," says organiser Martin Walton. "Then watch them row out to the marks and back past the lighthouse to the finish at the west quay. You get a great view of the whole race."
Such a quaint location does have its challenges though. "It's a working fishing village so you can't block the streets. That means we have to launch all the boats from the nearby Portmellon Cove and row them around to the harbour."
Mevagissey Gig Club, of which Walton is secretary and treasurer, has been running the event since 1987. It attracts up to 16 clubs, the maximum the regatta can accommodate, and they come from as far afield as Bristol and Swanage to Cape Cornwall in the far west.
We'll be ending the day with our usual disco in the 15th-century Fountain Inn, and singing sea shanties in the front bar
Most years, the regatta is held in late June and coincides with Mevagissey's Feast Week, with live music and entertainment providing a festive backdrop to the action on the water. But this year the Feast clashed with the Tribute Mixed Championships, hosted by Caradon Gig Club, so Mevagissey's regatta was moved to July.
"We'll still be ending the day with our usual disco in the 15th-century Fountain Inn, and singing sea shanties in the front bar – the clubs from outside Cornwall love that," says Walton. "And there'll be the hog roast, which always goes down well."
Take it further
Find out more about gig and fixed seat rowing here.
Planning starts in January, and the club's 35 senior and 12 junior rowers all pitch in on the day, making tea, selling raffle tickets, unloading and loading trailers and marshalling boats. "A quick race turnaround is essential to a good regatta," adds Walton. "When a crew gets to the last mark, a runner lets the next lot of rowers know so they're ready."
All the hard work is definitely worthwhile. "The regatta generates around a third of our income, and lots of clubs get in touch afterwards to say what a great event it was. It also attracts new members, who are spurred on by the wonderful, colourful spectacle of boats lining up and racing out to sea."
Racing starts at midday at Mevagissey Harbour on Saturday, 20 July. Find out more here.
This article was originally published in Rowing & Regatta magazine. Find out how you can subscribe here.