Diploma in Sporting Excellence programme applications open now
Did you know that if you are a talented teenage rower, you can study for qualifications while pursuing your rowing dreams?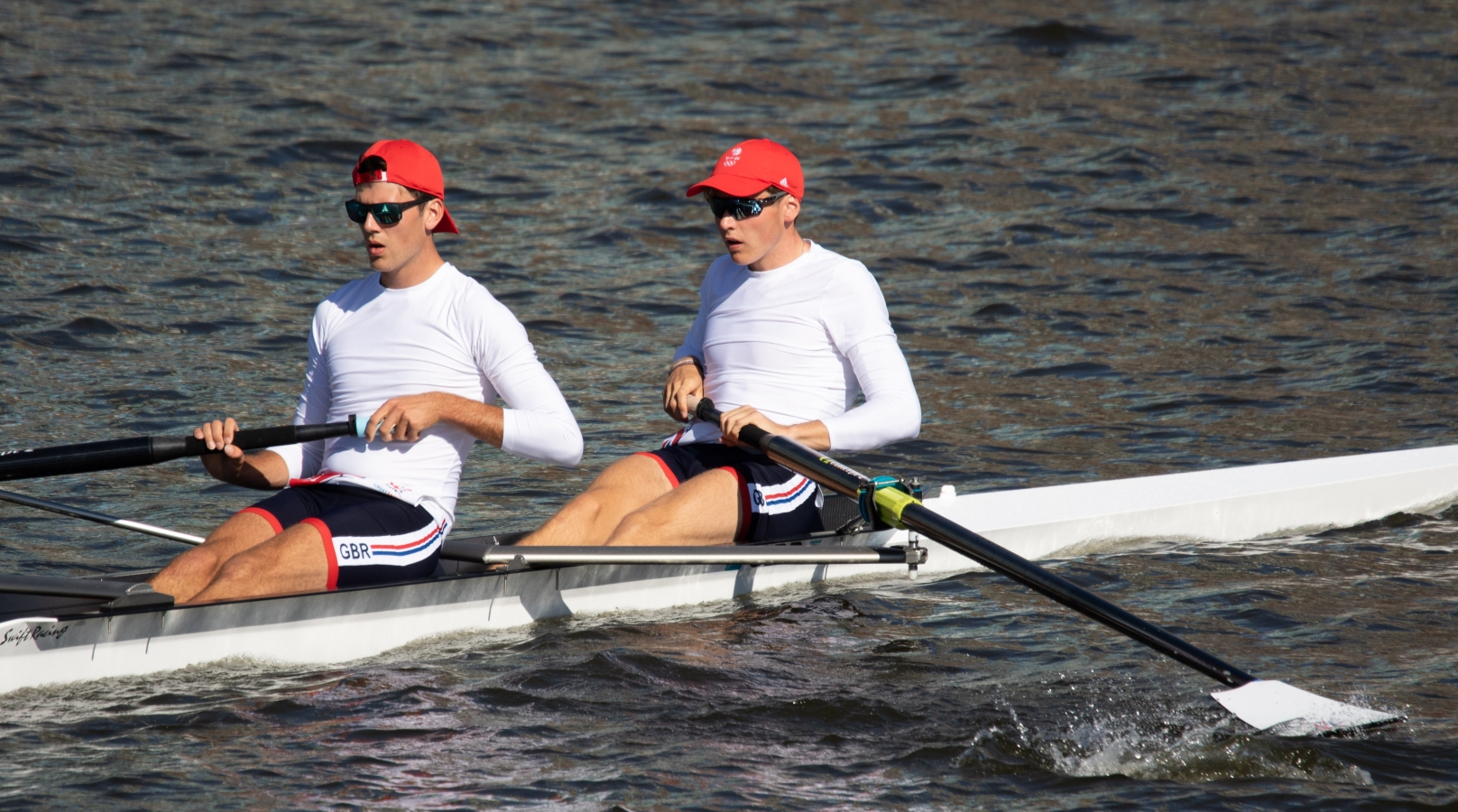 The Diploma in Sporting Excellence (DiSE) programme is a two-year course for promising 16-year-olds who have the talent and determination to progress into the GB Rowing Team. With 40 places available this year, the course offers an education programme aimed at supporting young athletes to develop and achieve their full potential, as well as gaining a practical sporting qualification.
Graduates from the programme, previously known as the Advanced Apprenticeship in Sporting Excellence, include GB rowers Jack Beaumont and Jess Leyden with several current students already earning representation at the Junior Worlds and Coupe de la Jeunesse and the Home International Regatta.
GB junior gold medallists Theo Darlow and Mikey Dalton from Molesey BC are completing their DiSE award this year. Both competed in the men's pair at the Youth Olympics in Buenos Aires last October after winning gold in the four at the 2018 Worlds.
Thanks to the diploma, Dalton says that he now realises the importance of doing the basic things well.
Setting racing targets was a real breakthrough as it helped me to go faster
"I've learnt how to set targets accurately. I know it's quite a small thing but actually knowing what you want to achieve by breaking up each training session, and each race into different parts, was key for me.
He added: "Racing targets was a real breakthrough as it gave me little distractions in the race which helped me to go faster."
Loretta Williams, Programme Manager for the DiSE, said: "The course provides the tools to become high-performing athletes. Covering nutrition, career, lifestyle, communication and health and safety, the diploma also provides rowers with some financial support while they continue to train and study."
Dalton found that learning more about nutrition also contributed to his overall training outcomes.
"The thing I enjoyed the most was logging a food diary. It helped me to discover what my diet was really like and then I could compare food consumption with erg scores on each day, for example, and it explained quite a lot within my training."
So how easy was it to fit the course elements within all the rowing sessions?
"I found it really easy," he said, "especially as Loretta was able to come to us and fit in our schedule. We fitted hour-slots in, and around, training on days which suited us."
Dalton found that learning more about nutrition also contributed to his overall training outcomes
Williams added: "It is extremely important to us that the education programme provided through the DiSE, not only supports, but runs alongside the athletes' rowing commitments and academic studies. Each year begins with the October DiSE training camp and other face- to-face sessions take place at junior trials and at the athletes' home club."
How does the course work?
Once students have met certain performance criteria and have qualified for the DiSE programme, they have two options of how to study.
1 – The main route is through British Rowing's centralised programme
Athletes train as normal at their club and study for the DiSE (which is awarded through Hartpury College) via the central programme, where delivery is at camps, trials and via distance-learning and club visits.
Williams said: "In addition to the face-to-face sessions there are online forums and learning opportunities available for the athlete to engage in.
"One of the most valuable parts of the centralised programme is the partnership established between the club, the athlete and the British Rowing mentors."
Training at Hartpury
The DiSE offers the chance to train at the state-of-the-art Hartpury Academy, opened by Dame Katherine Grainger in May.
Tom Radcliffe, Director of Elite Sport, at Hartpury said: "Combined with on-site accommodation, the programme offers an exceptional opportunity to achieve both academically and in sport at the highest levels. Students on the rowing academy benefit from specialist strength and conditioning, physiotherapy, nutrition, and psychology support staff, in addition to a number of full-time rowing coaches.
2 – The second route is for athletes studying A-levels or BTECs at Hartpury College
Students can row and study for the DiSE at Hartpury at the same time as their main study programme. Accommodation is available on-site for those students who do not live in the local area.
How do I apply?
In order to apply, athletes must have met one of the performance criteria set which is reviewed yearly to ensure it reflects current standards. The criteria is in line with the Junior GB Assessment process, World Class Start testing and Para Talent ID programme.
Applications for the October 2019 intake open in June and close in September.
If you are interested in applying you should contact Loretta Williams, Programme Manager for DiSE, here in the first instance.