Entries open to the British Rowing Senior Championships taking place this June
The British Rowing Senior Championships will take place from 15 to 16 June at the National Water Sports Centre, Holme Pierrepont, Nottingham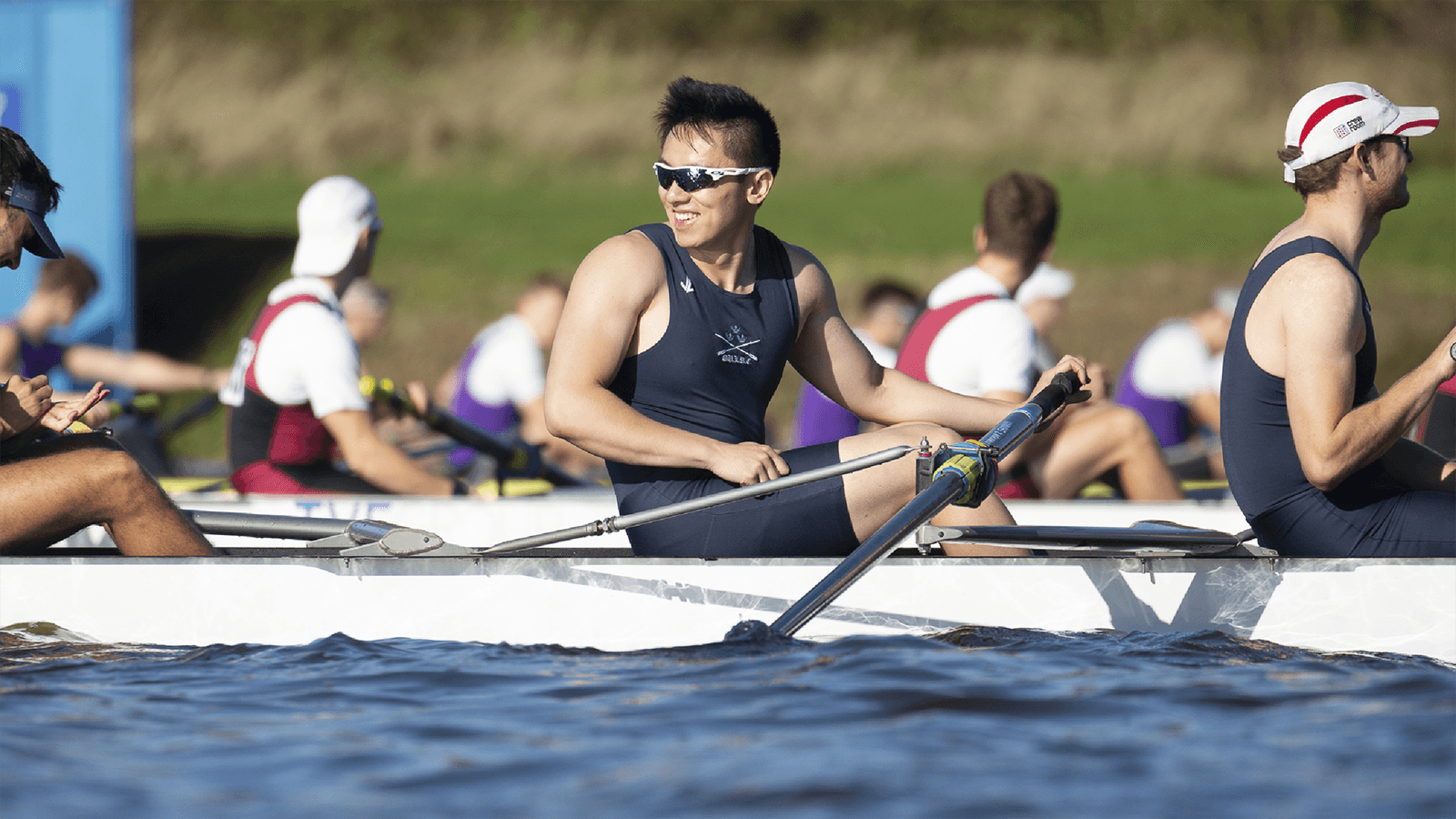 Entries are now open to the British Rowing Senior Championships.
The event, which is open to all senior rowers, will take place from the 15 to 16 June at the National Water Sports Centre, Holme Pierrepont, Nottingham
The two-day event, will see racing across 16 boat classes, including the introduction of open and women's singles for able bodied and Para-rowers, lightweight eights and coxed fours, new for 2019.
On Saturday, the open and women's singles, pairs, fours (coxed and coxless), quads, and eights will all race time trials, while the women's and men's doubles and Para-rowing events will race time-trials on the Sunday. Semi-finals will be held on Saturday afternoon and Sunday morning.
Finals will take place for the open and women's coxed four and open pair and women's eight on Saturday afternoon, while the Para-rowing events, women's pair, open and women's singles, fours, quads, doubles and open eights will race their finals on Sunday.
Medals will be awarded to the overall fastest three crews in each main boat class and plaques will be awarded to the fastest crew in the sub-classes of lightweight, U23 lightweight, U23s, U19, Clubs and University & College.
Time  trials will be raced over 1,900m, or 1,000m for Para-rowers, with semi-finals and finals raced side-by-side over 2,000m.
The most successful club, based on the results of both days' racing taken together, will be declared the Victor Ludorum.
Entries are now open and will close at 3pm on Monday, 10 June. All entries must be made through the British Rowing Online Entry System 2 (BROE2).
If you have any queries regarding entries or the entries process, or you are having difficulties with the BROE2 system, please email [email protected].
Click here for more information about the British Rowing Senior Championships.
British Rowing Senior Championships 2019, boat classes
| Boat Class | Category |
| --- | --- |
| Open Eights | Lwt: U23 Lwt: U23; U19; Clubs; University & College |
| Women's Eights | Lwt: U23 Lwt: U23; U19; Clubs; University & College |
| Open coxless fours | Lwt; U23 Lwt; U23; U19; Clubs; University & College |
| Women's coxless fours | Lwt; U23 Lwt; U23; U19; Clubs; University & College |
| Open coxed fours | U23; U19; Clubs; University & College |
| Women's coxed fours | U23; U19; Clubs; University & College |
| Open quadruple sculls | Lwt; U23 Lwt; U23; U19; Clubs; University & College |
| Women's quadruple sculls | Lwt; U23 Lwt; U23; U19; Clubs; University & College |
| Open coxless pairs | Lwt; U23 Lwt; U23; U19; Clubs; University & College |
| Women's coxless pairs | Lwt; U23 Lwt; U23; U19; Clubs; University & College |
| Open double sculls | Lwt; U23 Lwt; U23; U19; Clubs; University & College |
| Women's double sculls | Lwt; U23 Lwt; U23; U19; Clubs; University & College |
| Open single sculls | Lwt; U23 Lwt; U23; U19; Clubs; University & College |
| Women's single sculls | Lwt; U23 Lwt; U23; U19; Clubs; University & College |
| Open Pararowing single sculls | PR1; PR2; PR3 |
| Women's Pararowing single sculls | PR1; PR2; PR3 |
Boat Class:

Open Eights

Category:

Lwt: U23 Lwt: U23; U19; Clubs; University & College
Boat Class:

Women's Eights

Category:

Lwt: U23 Lwt: U23; U19; Clubs; University & College
Boat Class:

Open coxless fours

Category:

Lwt; U23 Lwt; U23; U19; Clubs; University & College
Boat Class:

Women's coxless fours

Category:

Lwt; U23 Lwt; U23; U19; Clubs; University & College
Boat Class:

Open coxed fours

Category:

U23; U19; Clubs; University & College
Boat Class:

Women's coxed fours

Category:

U23; U19; Clubs; University & College
Boat Class:

Open quadruple sculls

Category:

Lwt; U23 Lwt; U23; U19; Clubs; University & College
Boat Class:

Women's quadruple sculls

Category:

Lwt; U23 Lwt; U23; U19; Clubs; University & College
Boat Class:

Open coxless pairs

Category:

Lwt; U23 Lwt; U23; U19; Clubs; University & College
Boat Class:

Women's coxless pairs

Category:

Lwt; U23 Lwt; U23; U19; Clubs; University & College
Boat Class:

Open double sculls

Category:

Lwt; U23 Lwt; U23; U19; Clubs; University & College
Boat Class:

Women's double sculls

Category:

Lwt; U23 Lwt; U23; U19; Clubs; University & College
Boat Class:

Open single sculls

Category:

Lwt; U23 Lwt; U23; U19; Clubs; University & College
Boat Class:

Women's single sculls

Category:

Lwt; U23 Lwt; U23; U19; Clubs; University & College
Boat Class:

Open Pararowing single sculls

Category:

PR1; PR2; PR3
Boat Class:

Women's Pararowing single sculls

Category:

PR1; PR2; PR3