British Rowing announces webinar for Go Row Indoor Club offer
British Rowing is hosting a special webinar on the Go Row Indoor Club offer, exclusively for British Rowing affiliated clubs and their members, on Thursday, 13 June at 18.30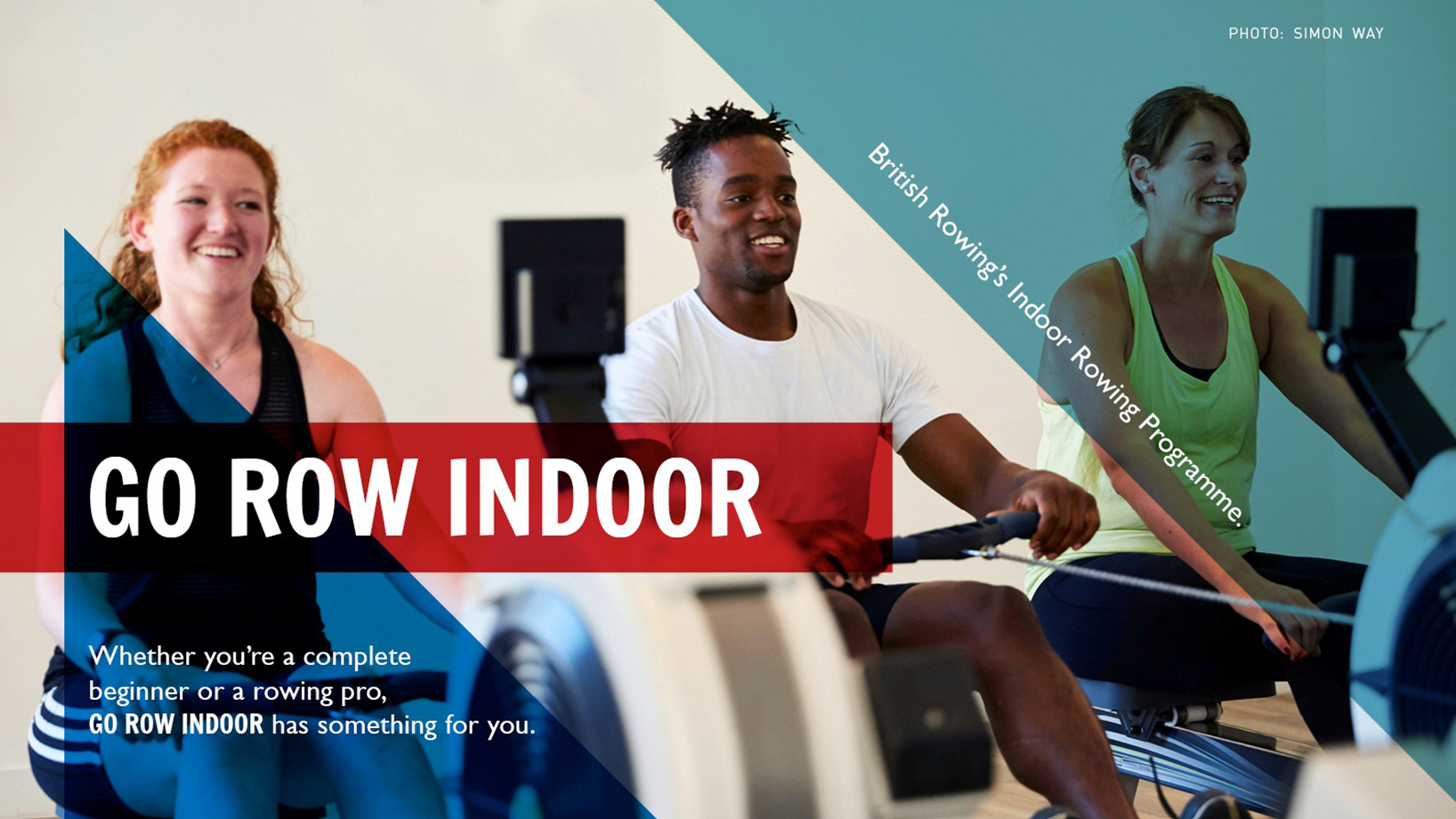 British Rowing is hosting a special webinar on the Go Row Indoor Club offer, exclusively for British Rowing affiliated clubs and their members, on Thursday, 13 June at 18.30. Click here to save the date.
Hopefully you will already be aware of the Go Row Indoor Club offer, a new initiative for community rowing clubs to help drive participation in the sport. As part of the initiative, a new support package is now available for community rowing clubs providing instructor training, support and materials. This enables the delivery of new indoor rowing class activities, utilising club facilities at times when rowing machines and club space are not typically being used by club members.
As a Go Row Indoor Club, clubs are able to:
Set-up and deliver Go Row Indoor classes
Be part of a unique and fast-growing fitness programme
Engage and attract new people to the club
Generate additional revenue for the club
Grow membership through indoor rowing membership offers
The webinar will cover a range of different topics relating to Go Row Indoor Clubs, including:
What is a Go Row Indoor Club?
What is the Go Row Indoor Club package?
How much does the package cost?
How does my club apply to become a Go Row Indoor Club?
When and where is the next training workshops for club coaches?
Crucially, the webinar panel will also include current Go Row Indoor Clubs, who will provide real insight on how Go Row Indoor has added value for them and their local communities. There will also be the opportunity to ask questions, both to British Rowing and to the current Go Row Indoor clubs.
Click here to save the date for the webinar.
We will follow up nearer the time with a sign-up link, further details and the opportunity to submit questions ahead of the webinar. In the meantime, if you have any queries relating to the practicalities of the event, please email [email protected].
What are some of the current Go Row Indoor Clubs saying about Go Row Indoor?
Julien Tavener, Bristol Ariel Rowing Club, Go Row Indoor Club Co-ordinator and Instructor
"The Go Row Indoor Club initiative has enabled us to provide an exciting and professional new exercise option to residents in our local community.
"Thanks to the support package provided by British Rowing, which included training and access to materials via British Rowing's Go Row Indoor Brandhub, we're confident in delivering a regular series of Go Row Indoor classes that are bringing in much-needed revenue and exposing the club and our unique facility to vibrant new audiences."
Dermod Sweeney, Kingston Rowing Club, Go Row Indoor Club Co-ordinator
"Go Row Indoor is making the clubhouse available to the local community at otherwise dead times for the club – so a win-win situation. Also, it is producing some valuable additional income for the club."
Dan O'Sullivan, The Ahoy Centre, Go Row Indoor Co-ordinator and Instructor
"Go Row Indoor is a great fitness concept which highlights the inclusivity and diversity that indoor rowing has to offer. Since running the classes at AHOY we have developed a fitness community amongst our ever-growing participants, who are more engaged with the charity and support the work we do in the local area."