Cancer Research UK's The Great Row is turning February into FebROWary
Be part of an oar-some indoor rowing challenge this FebROWary and raise money for our charity partner, Cancer Research UK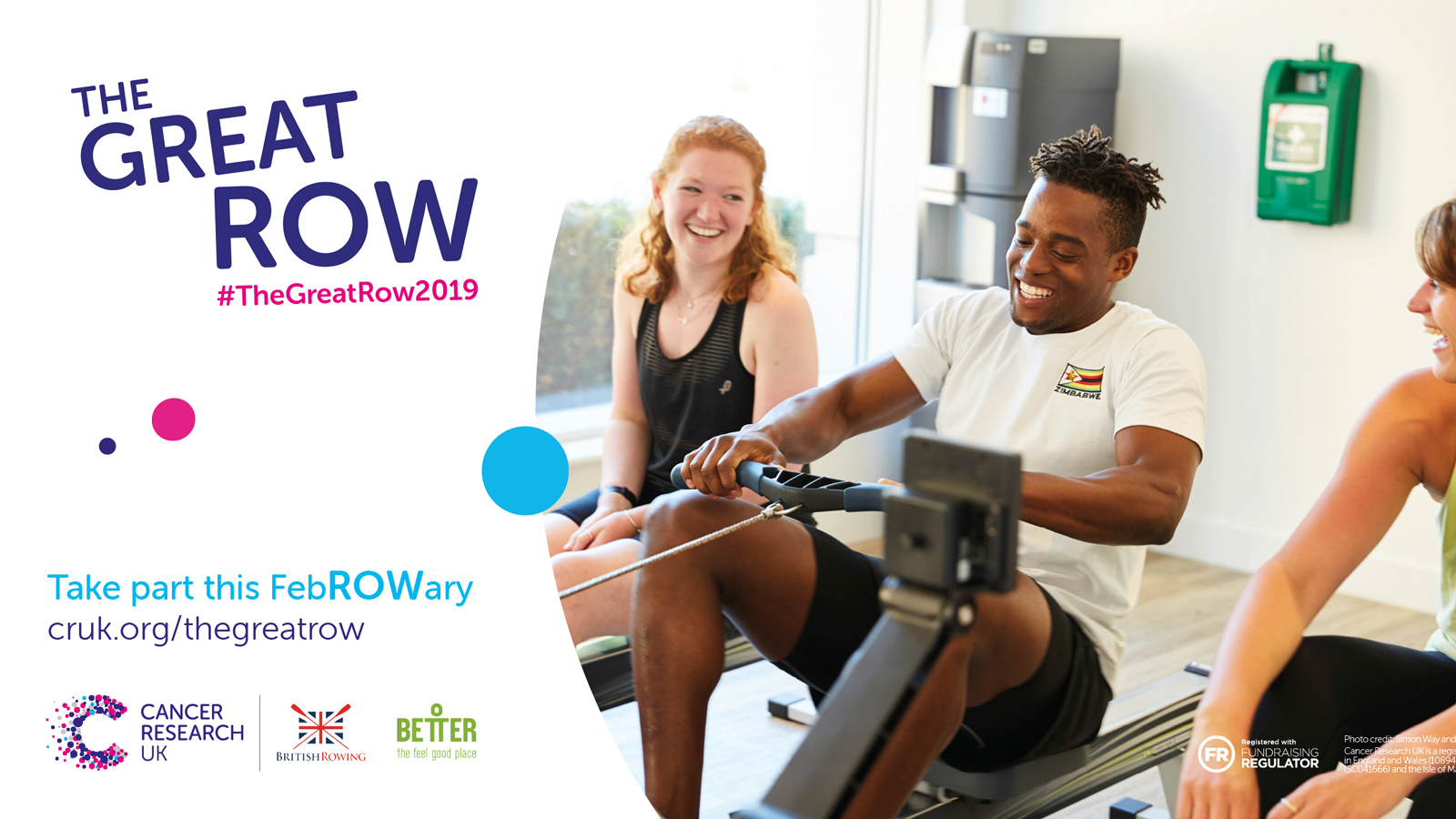 Cancer Research UK and British Rowing are challenging you to row a marathon in February to raise money for life-saving cancer research.
You can do it in stages or in one go anytime in February. And you can do it solo or get your whole club involved.
Whether you're a rowing pro or completely new to it, The Great Row is an ideal way to get fit, improve your endurance and fundraise for an incredible cause. Sign up now and take on The Great Row this FebROWary.
>>> Find out more about British Rowing's charity partnership with Cancer Research UK
To help participants off the start line, Better Gym is opening their doors and giving free access every Tuesday and Wednesday in February to everyone who has signed up to take on the challenge.
Vicky Thornley, GB Olympic silver medallist and The Great Row Ambassador, says: "I'm a huge supporter of this campaign – not only because I love the sport, but also because the cause means a lot to me. I'll be taking part in this challenge and you can follow my journey and get training tips and advice via my website and my Instagram, Facebook and Twitter accounts. I hope you'll join me in taking part in this incredible challenge and raising lots of money for this great cause. Together we will beat cancer."