Adam Neill predicts tough opposition to his #BRIC18 title defence
Adam Neill has won the open men's 2,000m at the last two British Rowing Indoor Championships. Can he make it a hat-trick on Saturday?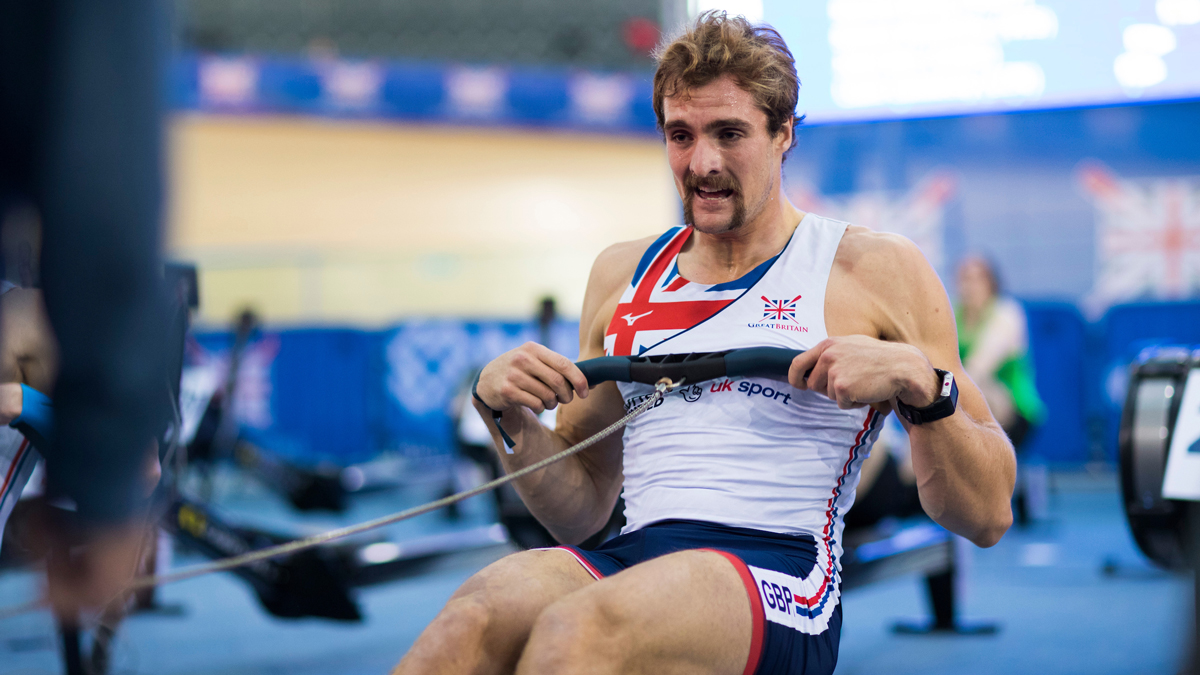 Adam Neill is predicting a three-way shootout for the Mizuno British Rowing Indoor Championships open men's 2,000m title on Saturday, as the Peterborough rower looks to defend the crown he's won for the past two years.
Neill stormed to victory in last year's main event, seeing off an Olympic champion in the form of Sir Bradley Wiggins. This year he'll face off against another gold medallist from the Rio 2016 Games as Moe Sbihi tries to regain the title he won back in 2015, and Neill is also backing Josh Bugajski to be in the mix at the Lee Valley VeloPark.
Neill was in high demand as the men's 2,000m winner at BRIC17, with dozens of media outlets present to witness one of Wiggins' first forays into rowing – an experience the now European and World Championships medallist wasn't quite expecting.
"It was quite a weird two hours," he said. "There was ten times more media interest than normal, which I hadn't really noticed before the race.
"It was only afterwards that I noticed it, when every journalist wanted an interview. It made it a lot more of an experience for us."
The GB Rowing Team men's squad have just returned from a tough high-altitude training camp in Sierra Nevada and Neill admits the work done up the mountain won't do them any favours when it comes to racing on Saturday.
The focus of the camp was to prepare the squad for the overall goal of the 2019 season, which is the Olympic qualification regatta at the World Championships in Linz next August.
But Neill is still expecting a strong race at BRIC, despite the fatigue accumulated on camp.
"I've been trying to recover as much as possible this week. Last year we returned on the Thursday and had the [Indoor Championships] on Saturday. I remember warming up and thinking 'I'm so tired – how am I going to do this?'.
"This year we've had a week [since returning from camp] so we should be in better shape. The training camp is really good, but it's all about helping us later in the season. So right now it probably makes us more tired, but it's all about [being our best] at the World Championships."
The Mizuno British Rowing Indoor Championships takes place at the Lee Valley VeloPark on Saturday, 8 December. The event is sold out, but you can follow the best of the action on British Rowing's Twitter, Facebook and Instagram accounts.