Indoor rowing prepares to get underway at the Invictus Games
21 rowers are representing Team UK in the indoor rowing competition at the Invictus Games taking place on Monday, 22 September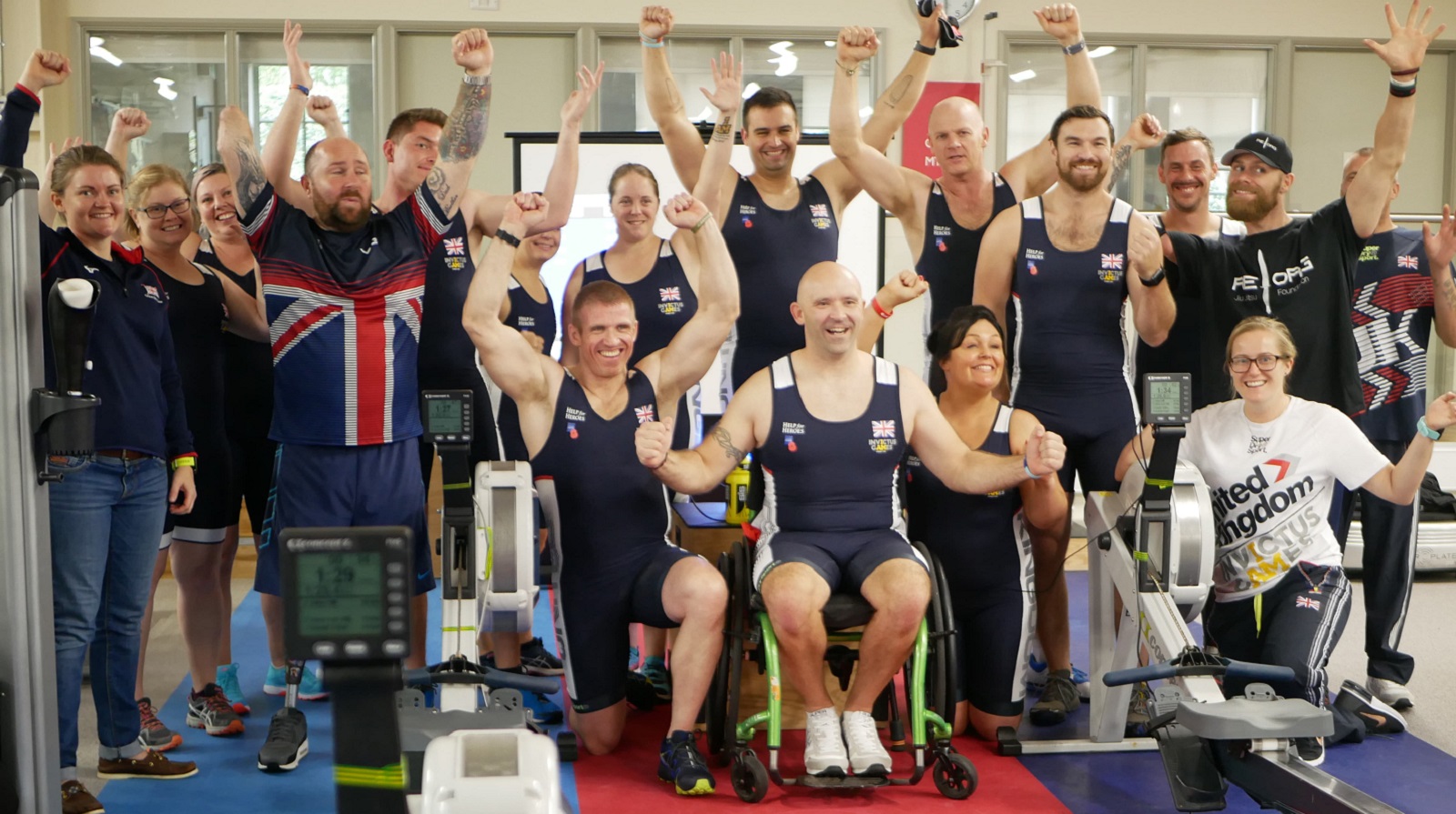 The indoor rowing competition at the Invictus Games takes place tomorrow, as 21 athletes from Team UK battle it out to be crowned champion in their category.
Indoor rowers will compete over a four minute individual endurance race or a one minute individual sprint race. Competitors will be ranked in their categories, by the distance rowed in the designated time period for that event.
Catch up on the team announcement >>>
There are six indoor rowing categories, IR1 to IR6 – IR1 is for triple amputees or those with complex trauma to three or more limbs, through to IR6 for those without a physical injury or minimal physical injury (i.e. Post Traumatic Stress Disorder (PTSD), brain injury etc.). IR2, IR4 and IR6 classifications mirror World Rowing's Para-rowing classifications of PR1, PR2, and PR3 respectively.
After months of preparation and training, with support from Help for Heroes and British Rowing, the rowers from Team UK are looking forward to representing their country.
Hannah Lawton, Talent ID Coach – Paralympic Pathway at British Rowing, who has been leading the training programme for the Invictus Games indoor rowers, said: "The indoor rowing team has a few new faces this year and some familiar ones too. The rowers have had to learn the basics of indoor rowing technique, how and when to apply power and how to mentally prepare for the competition environment.
"We have athletes in the team with a wide range of impairments, including triple amputees and those who suffer with severe anxiety and PTSD. All of them facing their own challenge in many different ways. For some of them, their gold medal is getting out of their home and participating in sport, for others it's walking out onto the race floor. For that reason, getting a medal is purely the cherry on top of their journey so far. I know the team are all capable of executing a good race plan and I know if they stick to it then we will be seeing many personal bests. One thing I know for sure, is it's going to be an epic final!"
When is the indoor rowing at the Invictus Games?
The indoor rowing finals will take place on Monday, 22 September from 9am to 13:30 pm (GMT+11) taking place at the Quay Centre, Sydney Olympic Park.
How can I watch the indoor rowing from the UK?
The BBC will be showing the indoor rowing highlights on BBC One at 7.30pm on Monday, 22 September – watch it on iPlayer here.
How can I give indoor rowing a go if I have an impairment or disability?
Take a look at the adaptive rowing information on the British Rowing website, including an eight week training plan aimed at people who are new to rowing.
What are the Invictus Games?
The Invictus Games were established by HRH Prince Harry to recognise and celebrate the "unconquerable character of servicemen and women and their families". The games are for anyone who has suffered an injury or illness, while serving in the military and who want to challenge themselves in competition. Many of the athletes have physical injuries from their time in service but equally represented are those who suffer from mental health injury or illness.
The games host a number of sports competitions including archery, athletics, cycling, golf, powerlifting, sitting volleyball, swimming, wheelchair basketball, wheelchair rugby, wheelchair tennis and indoor rowing. Training for, and competing, in sport is often used to aid rehabilitation for both physical and mental illness or injury