How to get more involved at your university rowing club this term
If you enjoy rowing at university why not get more involved in different ways? Adam Kirk, Hatfield College Boat Club President, suggests five ways to shake things up in the new season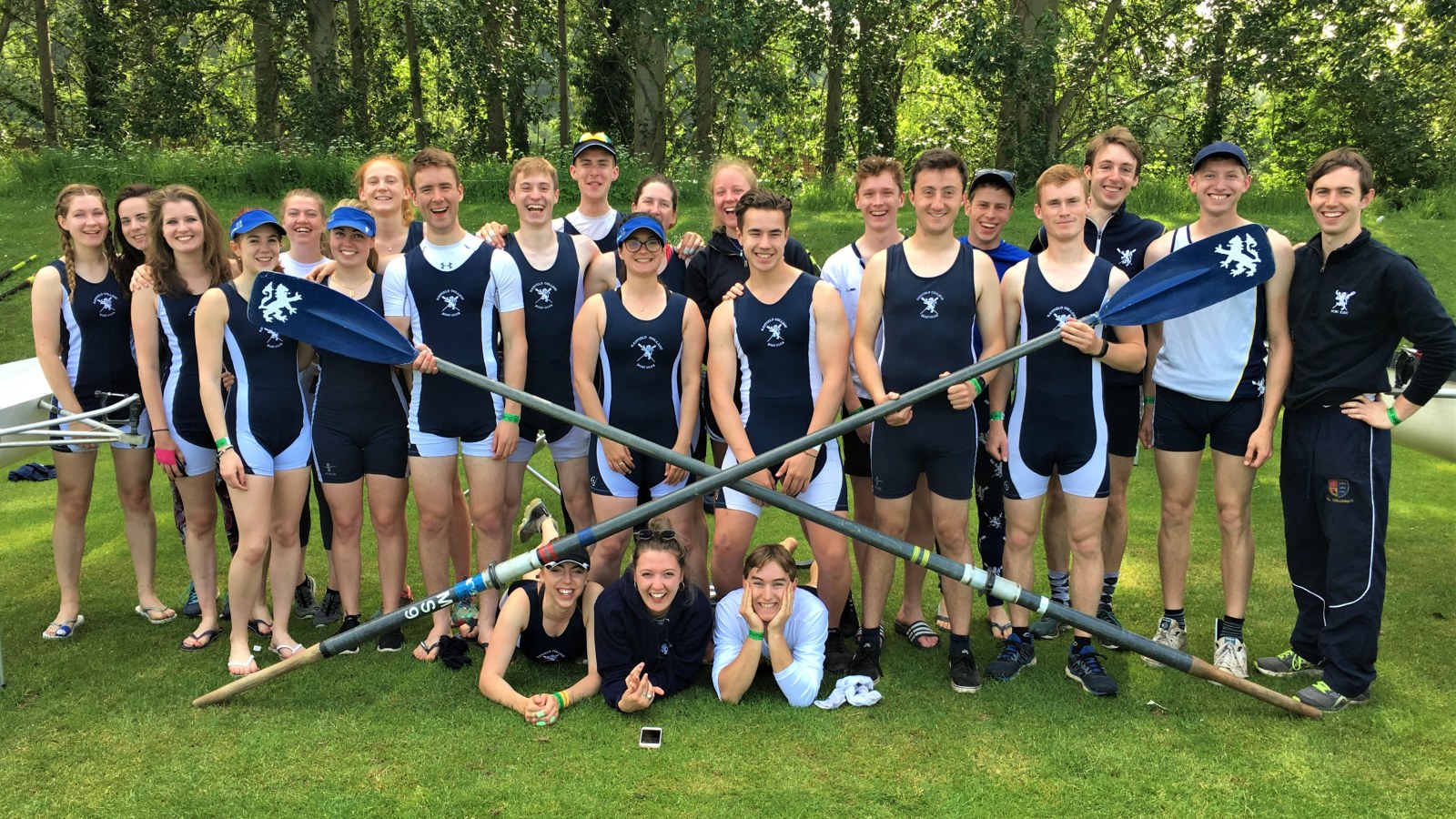 A university boat club is the ideal place to develop as an individual. Getting involved in your club not only provides unforgettable experiences but also gives you a competitive edge when applying for jobs. Here are a few ideas on how to get more involved at your university rowing club this term:
1. Join in a big social
The best way to get to know your new crewmates at university is at social events throughout the year. At Hatfield College, part of Durham University, we have a strong tradition of having a crew 'pasta bonding' session the night before a race – and this is also the perfect place to discuss the race plan. It is no surprise that many lifelong friendships are established simply by being part of the same crew.
One of the biggest social events of the year is the Christmas Dinner where we catch up with alumni and reflect on the first term. We have nominations from the Executive Committee for members who have made a significant contribution to the club throughout the term. There are exciting plans to hold the '1846 Boat Club Ball' this year, as well as an alumni rowing session which will be a great opportunity for current members to meet past members.
2. Novice squad development and coaching
Some of my favourite rowing experiences have involved teaching new members how to row. I was Novice Development Officer in my second year and it was rewarding to meet so many people and develop inter-squad relations.
But where do you start?
Why not approach the coaching coordinator or squad captains and see where you can help out. You may find your skills are more suited to certain rowing abilities and learning styles. I found the British Rowing Level 2 Session Coach qualification a particularly useful experience and would recommend it if you are attracted to coaching.
3. Have a go at coxing
I had never coxed competitively before university but I have now had the chance to cox at a range of races. Steering through the infamous Elvet Bridge in Durham at any time is a challenge, but when it's in a head race and the arch is just wider than a boat and oars, it's an exciting experience for any cox.
Taking on the responsibility of a crew and boat is a completely different side to the sport and moves the emphasis away from your own rowing to an evaluation of what each person in the crew can offer to the boat.
If you have never coxed before, then I highly recommend giving it a go at your university club, perhaps in a bigger boat if needed!
Some of my favourite rowing experiences have involved teaching new members how to row
4. Apply for a committee position
There is plenty of scope to become involved in club management at a student-led club.
If you fancy a hands-on challenge then there is the role of boatman or woman who is entrusted with maintaining the fleet. This year's boatman has really stepped up to the task, coming up with innovative ideas to help keep boats on the river and applying his newly acquired skills with fibreglass.
There are also a variety of other roles, including being treasurer with responsibility for collecting subs, purchasing new equipment and generating proposals for further funding. You will need a high level of attention to detail and the ability to rigorously question the ideas of a whole committee or an individual member whose first thought is to spend…!
You can be sure that there will be a role on the committee that suits both your personality and skill set so why not give some thought to putting your name forward when the elections come around?
More student rowing tips!
If you've just started at university, then here are Adam Kirk's five reasons to take up rowing.
5. Alumni relations
Maintaining strong links with alumni members is a key part of the university boat club experience and the rowing networks you build are a valuable source of advice. Being able to discuss career plans and course queries has helped me many times throughout my degree.
For instance, the club has a strong tradition of racing at the Head of the River Race in London and I quickly became aware that the boat club holds a very important place in the hearts of many alumni who turn up to support in big numbers.
The alumni links with a university boat club need to be actively encouraged as it provides a great opportunity for you to meet people with a shared interest.