Countdown to the 2018 British Rowing Senior Championships
The 2018 British Rowing Senior Championships (20-21 October) is a great chance for crews to put down their marker, but if you want to race you'll have to be fast as entries close on Monday 15 October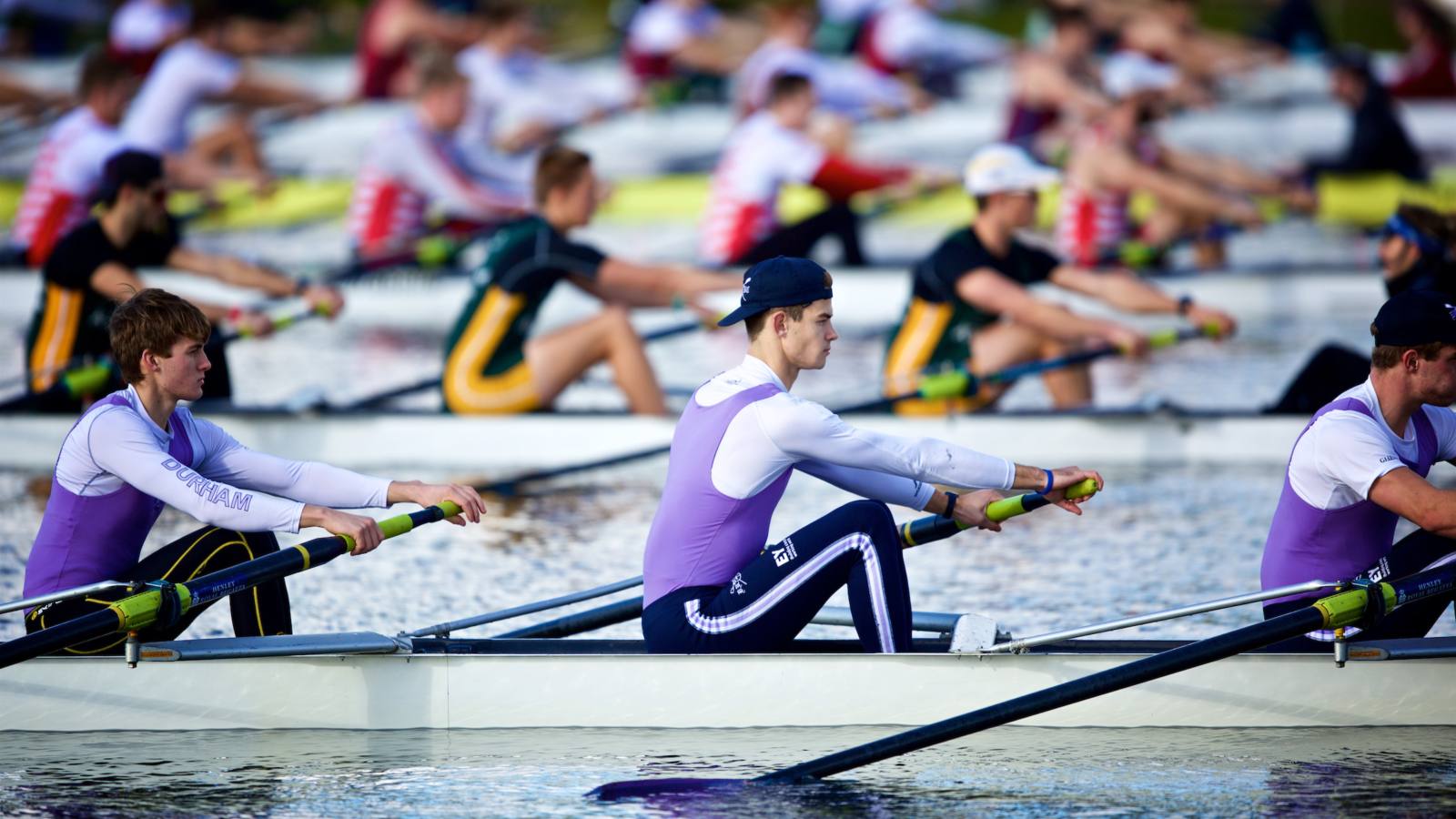 The 2018 British Rowing Senior Championships are quickly approaching, with a fortnight to go until some of the best club crews in the UK descend on Nottingham for the national racing extravaganza.
Held at Nottingham's National Water Sports Centre on the weekend of 20-21 October, there is even more anticipation this year after the 2017 event was cancelled because of the weather.
As rowers from around the country put the final touches to their training, we caught up with crews from Berwick ARC and Worcester RC, taking part in the club and university shield categories for non-high performance programme (non-HPP) clubs. These categories were introduced in 2016 and designed to give genuinely close competition for club crews.
Non-HPP women's double sculls entrants from Worcester, Elly Foulds and Cath Jackson, were disappointed when last year's event was cancelled but are excited for the new season.
Jackson said: "We are racing because we're keen to push ourselves and see where we lie in relation to the best crews/clubs in the country."
After being a spectator at a previous British Rowing Senior Championships, 22-year-old Foulds can't wait to join in the racing this time.
"I'm looking forward to side-by-side racing. It suits our style, much more than time trials and head racing. Hopefully we'll do alright in the time trial to put us in a good place in the semis and final.
Are you ready to race?
Enter the British Rowing Senior Championships now by clicking here.
"I really enjoyed watching the racing a few years ago. Worcester RC had a really good men's four entered who made the A/B semi. It was great to see them lined up next to GB squad members and incredible athletes such as Moe Sbihi and Alex Gregory."
Meanwhile Berwick rower Chris Eke, 34, has entered the non-HPP men's doubles after having a good season in 2017/18.
"Training is going very well – a few bits of illness and work commitments have stalled us in the last two months – but now we are back on track.
"I'm looking forward to competing against the best in the country."
Adaptive categories are also offered at the British Rowing Senior Championships, with Sudbury RC rower Sophie Brown a regular since 2012.
The 32-year-old has won several different coloured medals, including a gold in 2016. Racing at a national level gives you a focus for training, she said, adding: "There are very few opportunities to race over 2km as a PR2. I think it's really important to not over-think the racing, but just to get out there and enjoy competing.
"I like to challenge myself and keep Para-rowing visible on a national level in the hope that it might grow the sport."
Find out how you can enter the British Rowing Senior Championships here.