Molesey Regatta spotlight
The June/July R&R looks at traditional river regattas. Martin Gough spotlights Molesey Regatta, taking place on 21-22 July – make sure you get your entry in!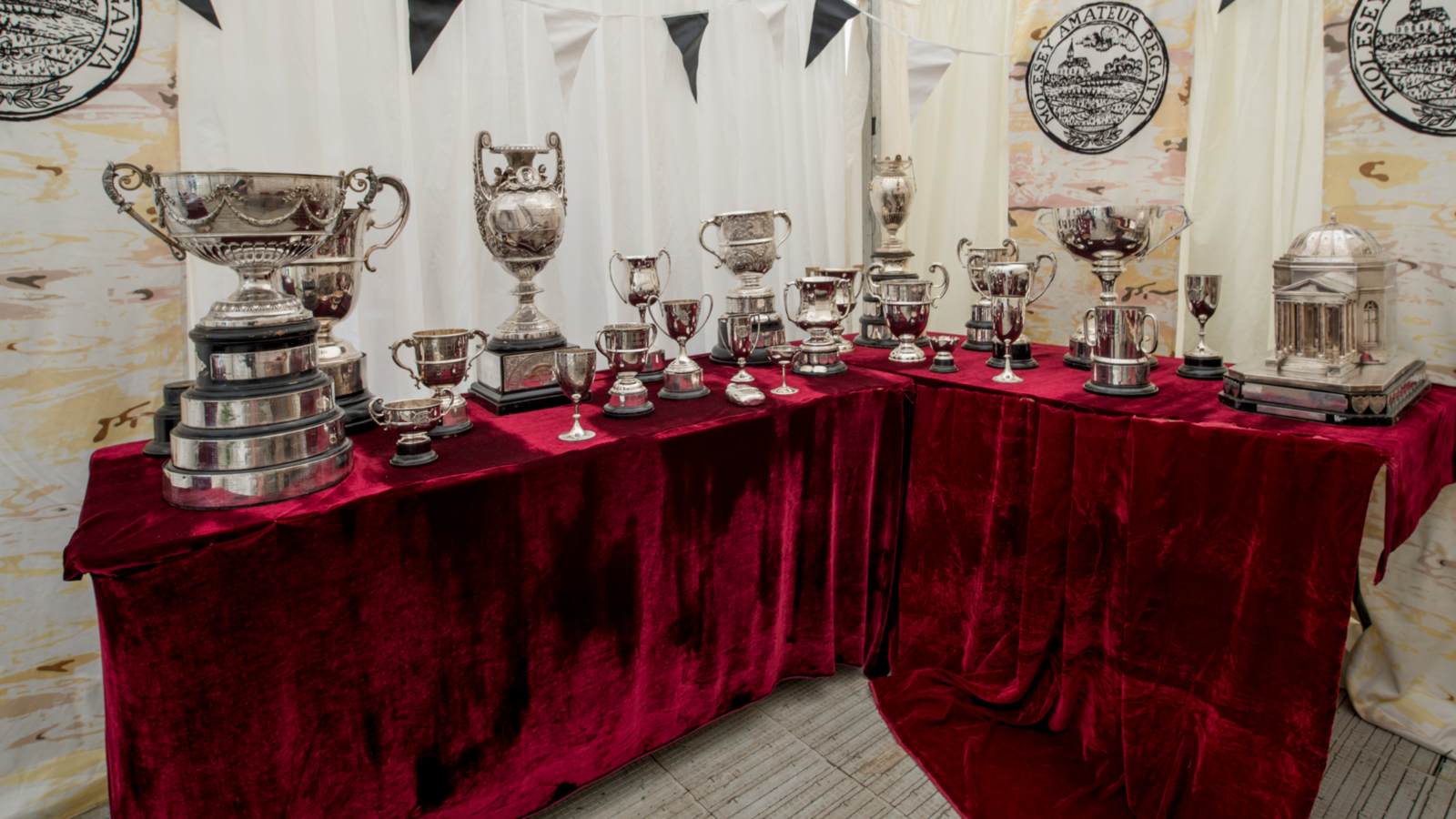 The regatta season is where you get to see just how effective those months of training and dedication have been, but there is no reason not to have a bit of fun along the way.
If your only focus is the major national regattas, then it could be easy to lose sight of the enjoyment available at the many river regattas that still thrive around the country.
Rowing might be the reason these events take place but, for many, there is much more than that taking place around the regatta site, which just adds to the event.
One such regatta is Molesey on 21-22 July and held on the River Thames by East Molesey, near Hampton Court Palace. Founded in 1867, it's an event with a long and colourful tradition.
"When we consider that this fixture clashed with the Eton and Harrow cricket match," The Sportsman magazine reported of Molesey Regatta in 1875, "it must be allowed that it was very well attended."
Regatta secretary Ted Bates says: "It used to be huge in the 19th century and, we haven't given up, but it will be difficult to repeat that. We try to put on something people will enjoy and look forward to again next year."
It's more of a rowing festival than a regatta
Around the racing for seniors and masters on Saturday and the junior event on Sunday, there is music from local choirs during the day, a mini beer festival with 15 casks, evening music with a Motown theme, a hog roast and fireworks.
"There are 20,000 people in Molesey. We're aiming to make this part of the community," says Bates. "It's more of a rowing festival than a regatta."
Racing finishes in front of Garrick's Temple – a Georgian garden folly built by actor David Garrick in 1756. And one of the traditional events is the Garrick Doubles, which used to require a senior and a junior to race together but now relies on British Rowing ranking points to produce a similar outcome.
This year, a new cup has been added to the collection in the shape of a Molesey Regatta oak-bound quart tankard from 1874. It was presented to the regatta by Phil Bourgignon, Molesey Boat Club head coach, in honour of Dick (Douglas) Child who was president from 2001 to 2004.
Find out how you can enter Molesey Regatta here.