Epic row from Jersey to Southampton
On Saturday 9 June a team of medics plan to row 200km from Jersey to Southampton to fundraise for the city's children's emergency and trauma department appeal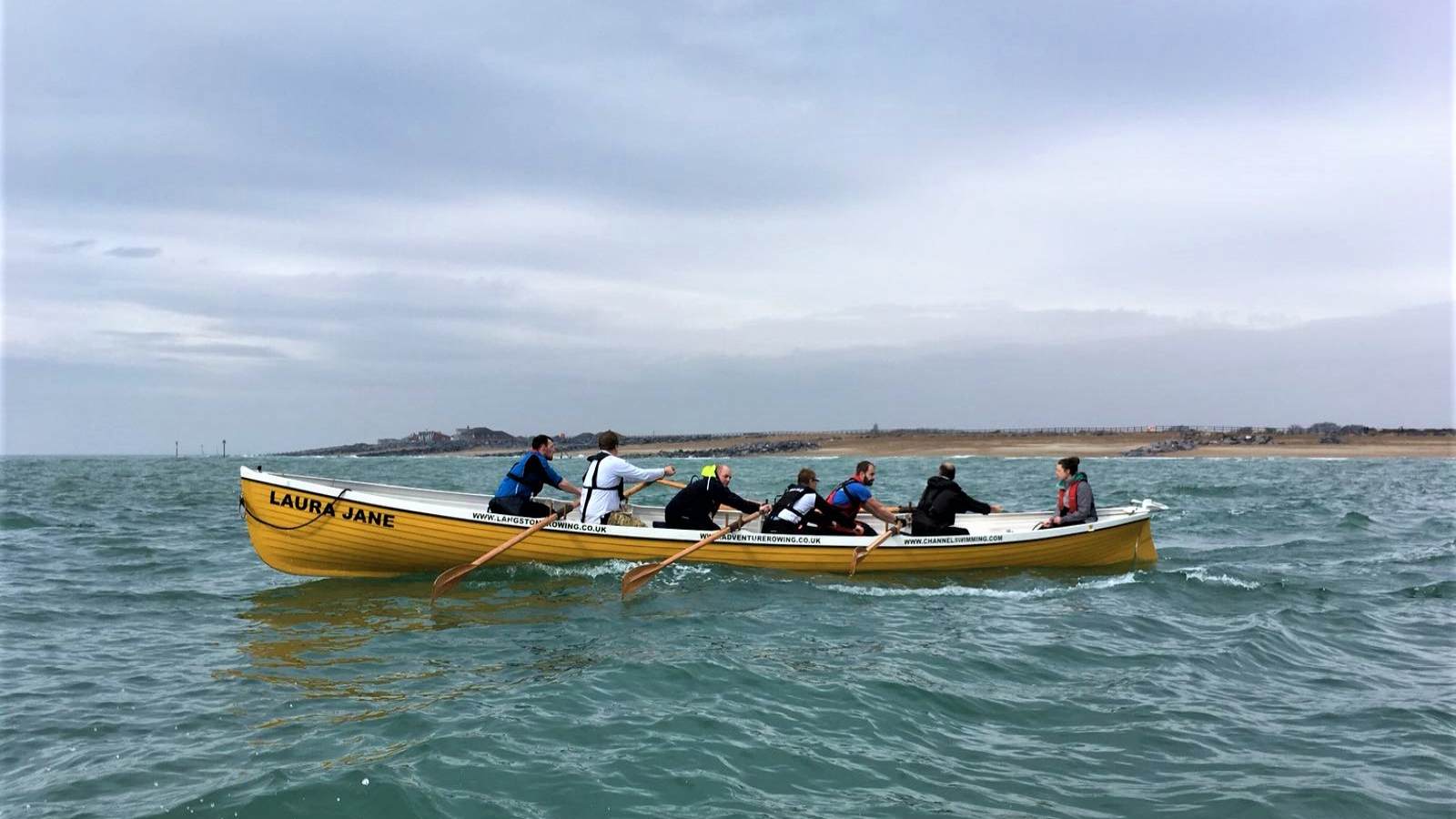 On Saturday, a team of 12 Southampton doctors and nurses plan to row 200km from Jersey to Southampton to raise funds for the city's children's emergency and trauma department appeal.  The row has never been attempted before so could set a new world record. It will complete the team's target to cover the geographical area that the specialist department will serve, namely, Berkshire, the Channel Islands, Devon, Dorset, Hampshire, the Isle of Wight, Oxfordshire, West Sussex and Wiltshire.
Known as 'J2S', the Jersey to Southampton row has been described as "epic" by five-time Olympic gold medallist Sir Steve Redgrave and is also supported by double Olympic champion James Cracknell.
Crew member Dr Jason Barling, director of Southampton Children's Hospital, said, "The original idea [for the row] came from wanting to visit all the hospitals covered by the Southampton Children's major trauma unit.
"Initially, this involved a 'Tour de Wessex' cycle ride covering 360 miles in four days in September 2017, visiting the emergency departments. After reading the Cracknell-Fogle book about crossing the Atlantic I came up with the idea of rowing the 200km across the Channel."
Known as 'J2S', the Jersey to Southampton row has been described as "epic" by five-time Olympic gold medallist Sir Steve Redgrave
Only two out of the crew of 12 have rowed before, so most of them have had to learn a new sport.
Dr Barling said, "We started training in November 2017 – it has been a real challenge to juggle shift patterns at work with training schedules and also to develop our basic technique. Mike Gilbert at Langstone rowing club has been very patient and generous with his time."
A crew of six will row the boat, swapping shifts every two hours during the challenge, which is expected to take about 24 hours. While their physical endurance will be important, the crew will also need to focus on keeping in time to maintain their speed.
Dr Barling added, "We would like to thank everyone who has supported us throughout our training and contributed to our fundraising total – which is currently at £16,500 – and we hope people will now give us that extra push and also be there to welcome the team home."
Funds will go towards a state-of-the-art £5.1 million facility, which will treat more than 30,000 youngsters every year, and will include an eight-bed observation area, 11 glass-fronted and soundproof cubicles and on-hand x-ray facilities.
To fund the project, Southampton Hospital Charity has partnered with The Murray Parish Trust (TMPT), a charity formed by actress Sarah Parish and her actor husband James Murray in memory of their late daughter Ella-Jayne, to raise £2 million.
This will be matched by the government once the total is met and a further £1.1 million allocated by University Hospital Southampton NHS Foundation Trust.
To make a donation to the team, click here or make a £5 donation by texting ROWJ55 to 70070.
We would love to hear any stories that you have about your club or community. Why not share them with us via #YourStories