Race at the 2018 World Rowing Masters Regatta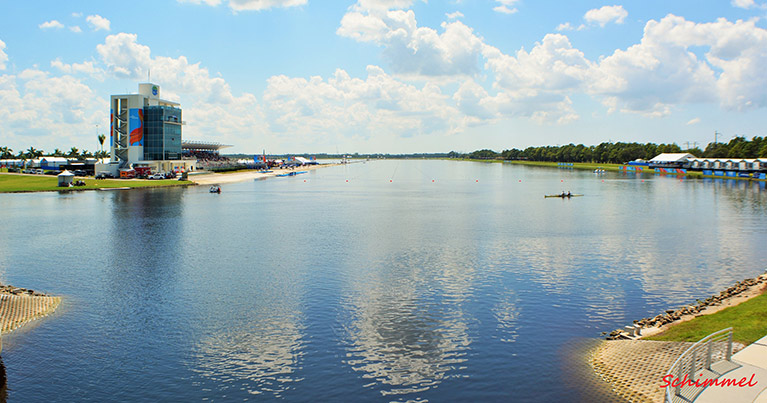 Why not head to Florida for your next Masters event?
Nathan Benderson Park, the only FISA approved course in North America, will play host to the World Rowing Masters Regatta in September 2018. The same venue hosted the World Rowing Championships in 2017, when 900 rowers from 69 countries took part and over 40,000 people attended the hugely successful event.
About the course
Once a man-made borrow pit used for mining sand, today Nathan Benderson Park is a state of the art sporting venue close to a brand new selection of shops, restaurants and accommodations. The Nathan Benderson Park course is 2180 metres in length, 630 metres wide and on average 6 meters deep. The course also boasts separate warm up and cool down lanes, a wave attenuator that doubles as a road for broadcast purposes and a 3m wide paved cycle path, all on a 30 acre island space.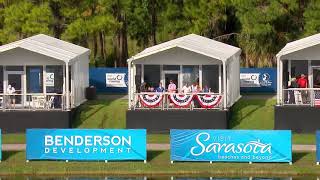 Play Video
2017 World Rowing Championships, Sarasota-Bradenton
About the event
Racing begins Thursday, 27 September 2018 and concludes on Sunday, 30 September. Racing is from 8am to 6pm on all four days. Registration is now open and closes on 19 August, 2018. Seats bought until 17 June cost $31 per seat and seats thereafter cost $35 per seat. Prices quoted in USD. The opening ceremony on 26 September will be an event not to be missed, with breath-taking performances and local food stalls on offer.
A range of hotels and an excellent shopping centre are within walking distance of the venue, so there will be no shortage of things to see and do in the area.
Boat Rental
Boats can be hired using the reservation system found here.
The cost for a seat is $36 per seat each time the boat is used for a practice session or a race.
Booking your travel
The US specialist tour operator, America As You Like It, is creating bespoke holiday packages for those wishing to travel to Sarasota during the Masters. They are able to tailor-make all arrangements to suit you including flights, car hire and accommodation – whether it be near the rowing venue or near the beach – or both!
Packages start from £1160 per person which includes direct flights with British Airways from Gatwick to Tampa, car hire and 5 nights at Fairfield Inn and Suites Lakewood Ranch (5 minute drive from the venue).