Cancer Research UK's 'The Great Row' is back for 2018
Be part of an oar-some challenge this March and raise money for Cancer Research UK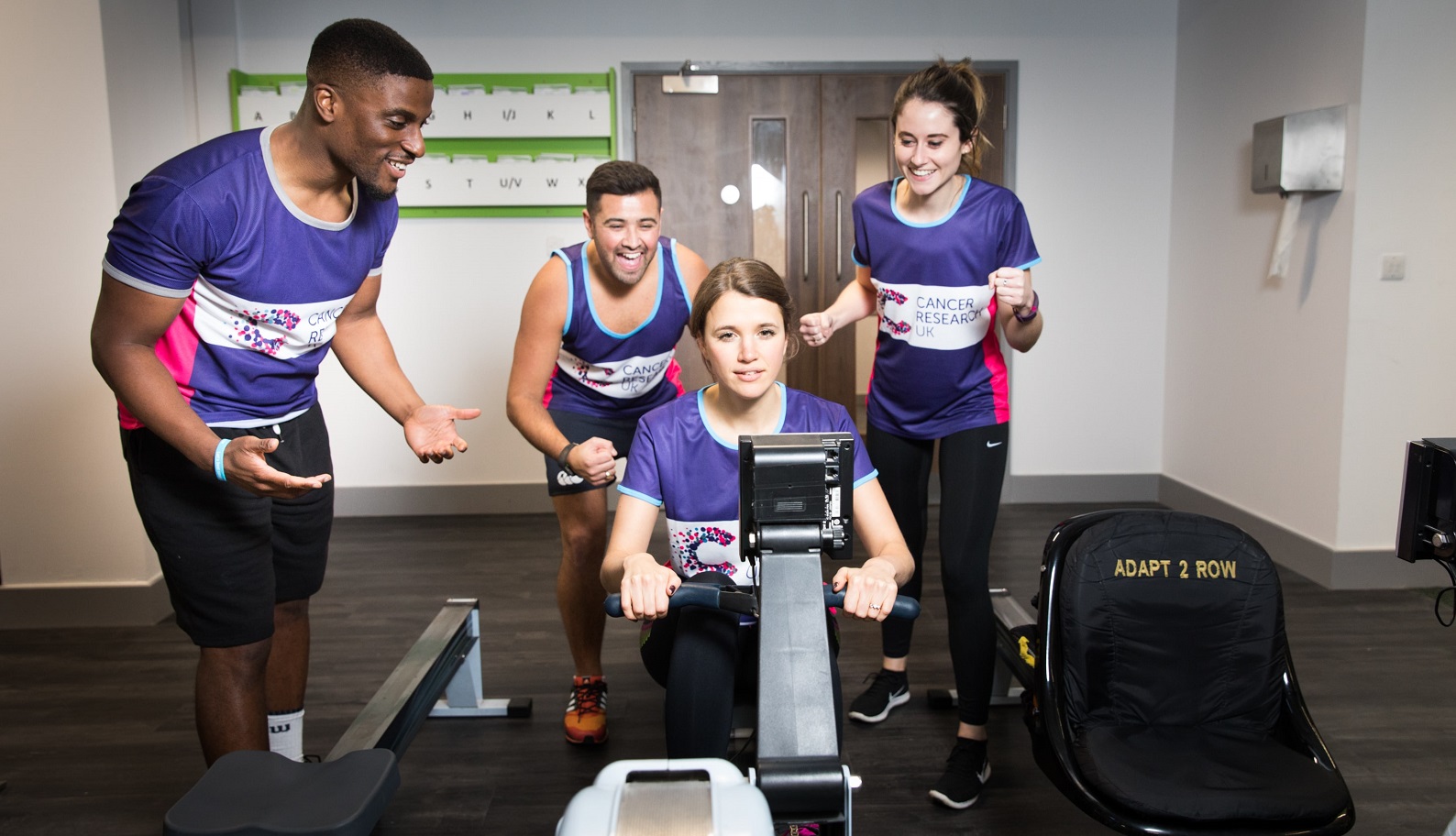 British Rowing's official charity partner, Cancer Research UK, has teamed up with The Oxford and Cambridge Boat Race again this year for 'The Great Row'. Together, they are challenging you to row a marathon in March to raise money for life-saving cancer research.
The charity is encouraging the nation to take on an indoor rowing challenge that can be conquered in stages or in one go anytime in March. You can take on the challenge solo or get your whole club involved.
Whether you spend the early hours of the morning on the rowing machine regularly, are completely new to rowing or used to row a bit, 'The Great Row' marathon challenge is an ideal way to focus on a goal this March. Whether you want to get fit, improve your endurance pace or fundraise to beat cancer. Sign up now and take on The Great Row this March.
>>> Find out more about British Rowing's charity partnership with Cancer Research UK
To help participants off the start line, participating Better leisure centres across the UK will open their doors and give free access every Friday in March to everyone who has signed up to take on the 26.2 mile challenge.
Andrew Hodge OBE, treble Olympic Champion rower and Cancer Research UK supporter, said: "Rowing has been a passion of mine since university and it's been amazing to see the increased interest in the sport over the years. Not only is it rewarding and great for overall fitness, it's accessible and fun too. You don't need to be at Olympic level to get involved in The Great Row, you can complete it in manageable chunks. And what better incentive to get moving than raising money for Cancer Research UK's work to beat cancer."
To download a training plan and fundraising pack, visit: Cancerresearchuk.org/TheGreatRow and to join the conversation, follow #PullTogether on Twitter.