Applications are now open to host the BUCS Rowing 4s and 8s Head
The bidding process is now open to find a host organisation, consortium or organisations, for the next three year period to host the BUCS 4s and 8s Head in February 2019, 2020 and 2021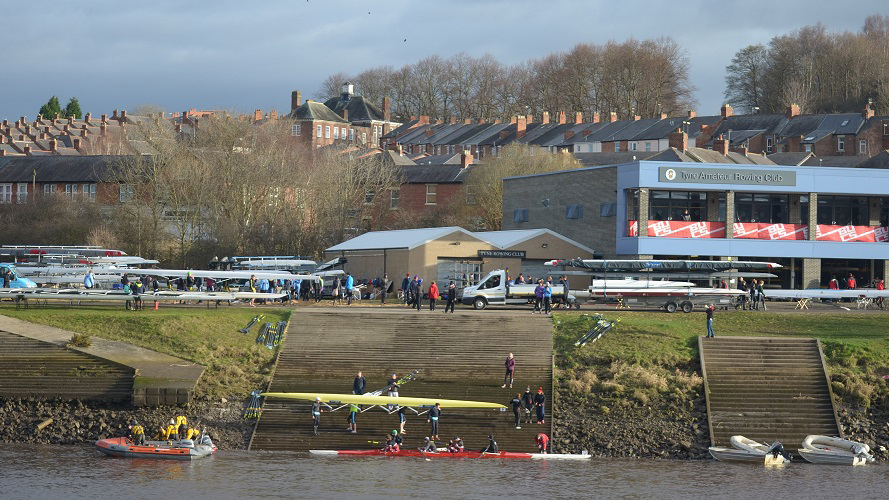 Following successful staging on the River Tyne, the British Universities & Colleges Sport (BUCS) rowing 4s and 8s Head event has grown in both size and stature. Boasting a full two day schedule of head racing in late February, and attracting university and college clubs from across the country, the hosting rights are once again up for grabs.
On 24 and 25 February 2018 the event will return to the Newcastle and Gateshead shorelines for the final time as part of the current hosting arrangement. The new bidding process is to find a host organisation, consortium or organisations, for the next three year period for events in February 2019, 2020 and 2021.
Rowing is one of the largest BUCS participation sports, with the 4s and 8s Head and BUCS Regatta attracting high numbers of entries. The two day event provides competition opportunities in 4s and 8s for student rowers in championship and intermediate categories over a 5km, course and in beginner categories along a 3km course. The event is expected to attract in the region of 400 crew entries from BUCS member institutions.
The event has been hosted for the past two seasons by a consortium from Tyne United Rowing Club, Tyne Amateur Rowing Club and Newcastle University Boat Club who were awarded the opportunity to host the event for a three year period from 2016 to 2018 inclusive.
Interested organisations are encouraged to read the event criteria document for further information. A full list of host organisation requirements is detailed within the bid questionnaire. Both documents are available on the Host a BUCS event webpage, and completed bid questionnaires must be returned to BUCS by Friday, 15 December.
British Universities & Colleges Sport (BUCS) is the national governing body for Higher Education (HE) sport in the UK, a membership organisation, and a company limited by guarantee with charitable status. For more information visit bucs.org.uk.