Entries open to 2017 British Rowing Senior Championships
Entries have now opened to the 2017 British Rowing Senior Championships, presented by Visit Sarasota County, to be held at the National Water Sports Centre, Nottingham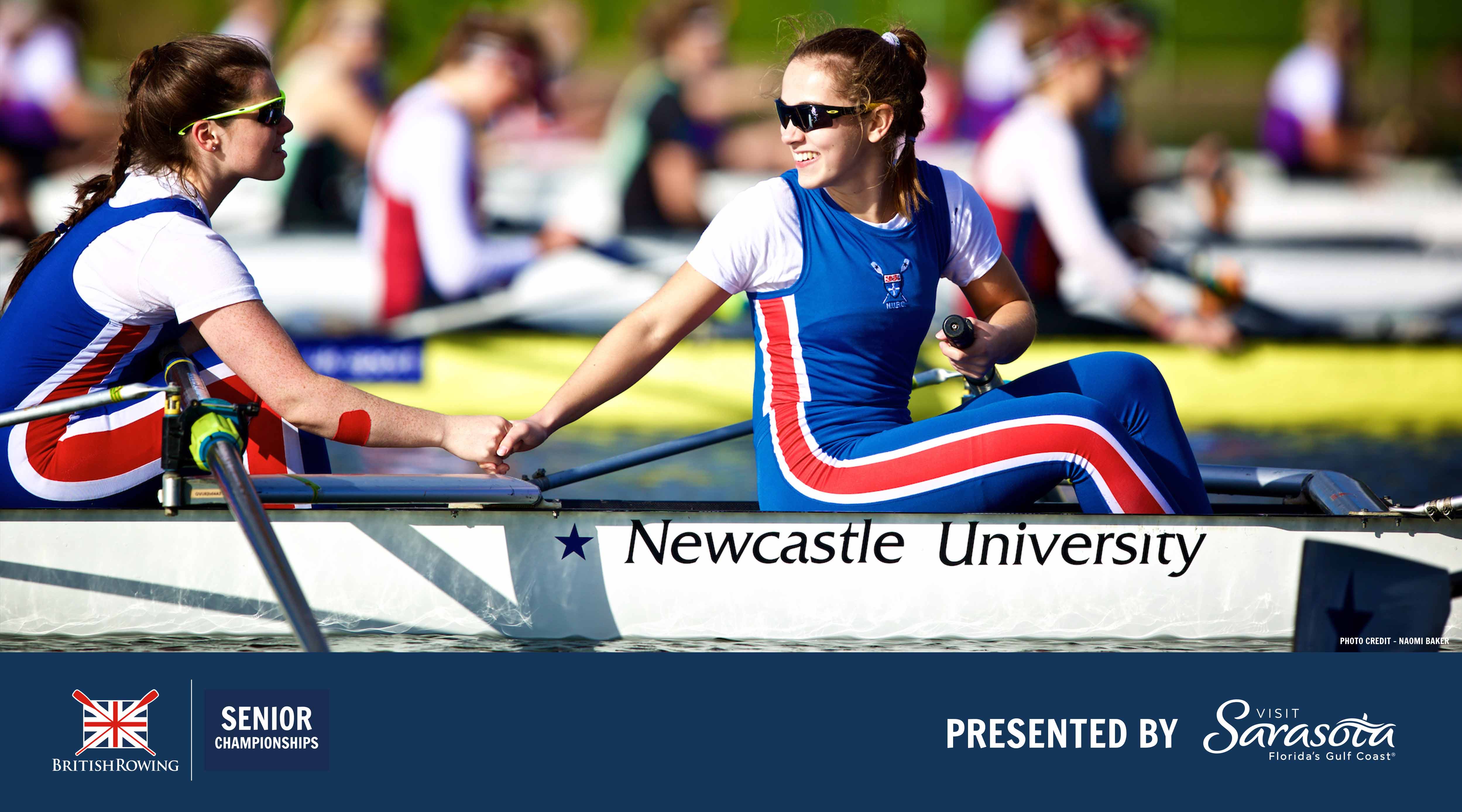 The British Rowing Senior Championships, presented by Visit Sarasota County takes place from 21 to 22 October. It is open to all senior rowers at a club level.
Entries are now open and will close at 3pm on Monday, 16 October. All entries must be made through the British Rowing Online Entry System 2 (BROE2).
Entries made before Friday, 6 October will be automatically entered into a free prize draw* to win a half days coaching for the club from Great Britain's U23 and Junior coach Pete Sheppard.
(c) Naomi Baker
(c) Naomi Baker
(c) Naomi Baker
On Saturday of the British Rowing Senior Championships, the men's and women's double sculls and coxless fours (open weight and lightweight) will race. While on Sunday, the men's and women's quadruple sculls, eights, PR1 single sculls (formerly AS), PR2 single sculls (formerly TA) and PR3 single sculls (formerly LTA) will race.
The first round will be a 1,900m time trial, or 1,000m for Para-rowers, with semi-finals and finals raced side-by-side over 2,000m. There will be medals awarded for A finals on Saturday and Sunday.
For the second year running, there will also be a club plaque awarded for the fastest non-high performance pathway (non-HPP) clubs and universities in each of the main classes. Winners of the club plaque last year included Tideway Scullers School, Lea RC, Kingston RC and Thames RC.
The most successful club, based on the results of both days' racing taken together, will be declared the Victor Ludorum.
If you have any queries regarding entries or the entries process, or you are having difficulties with the BROE2 system, please email [email protected] or telephone 01491 824372.
For more information and the Notice of Regatta visit our #BRSC17 Championships page.
* Subject to British Rowing's terms and conditions.
(c) Naomi Baker
(c) Naomi Baker
(c) Naomi Baker
Free half day coaching prize draw terms and conditions:
This offer is open to any club that enters the British Rowing Senior Championships between 12noon Monday, 18 September and 23:59 on Friday, 6 October 2017.
For a club to be eligible to win the free half day coaching prize, at least one crew entry must be made by Friday, 6 October through BROE2.
High-performance programmes clubs are not eligible for the free prize draw.
The winner will be randomly selected by two British Rowing staff members. The winner will be the first entry drawn at random from all valid entries, subject to eligibility and winner confirmation.
The free half day coaching winner will be informed by 5pm on Friday, 13 October 2017. The date of the half days coaching will be agreed with British Rowing in advance and will not be able to be rescheduled once agreed.