British Rowing Indoor Championships in numbers
The British Rowing Indoor Championships returns to the iconic Olympic velodrome this December. With hundreds of rowing machines and thousands of competitors, this is BRIC 16 in numbers. By Jack Dryden.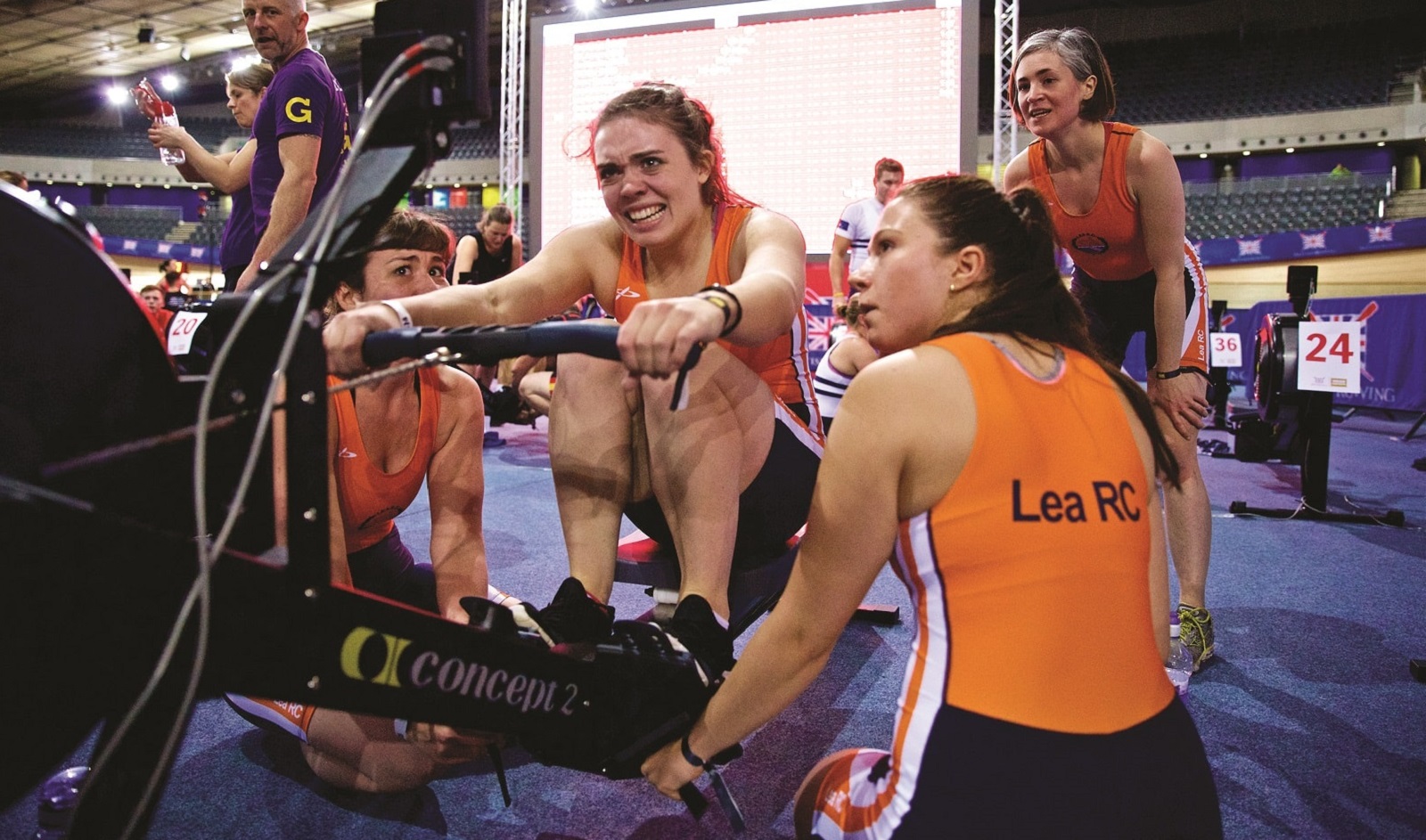 On 9 December, the British Rowing Indoor Championships (BRIC), presented by Visit Sarasota County, will once again bring young and old together to race across different events from short, sharp 500m sprints to the breakneck 4km team relays at the Lee Valley VeloPark, London.
To give you a flavour of what is in store at this festival of indoor rowing Jack Dryden has picked out five amazing statistics from last year's BRIC.
1,800 competitors
A record 1,800 competitors took to the race floor for BRIC 16 at the Lee Valley VeloPark, making it the biggest British Rowing Championship event of 2016.
Enter BRIC before 6 October to be in with a chance of winning an exclusive kitbag from our Official Sportswear Partner, Mizuno.
38 GB rowers
The GB rowers were out in force with over 30 athletes racing at the British Rowing Indoor Championships last year. The rowers were also on hand throughout the day to meet young rowing fans, sign autographs and take Olympic medal selfies, helping to inspire the next generation of GB rowers.
169 events
Whether you prefer your challenge by time or distance BRIC has something for everyone. There were 169 different categories and age groups raced at BRIC 16 with competitors ages ranging from 11 years old to 87 years old.
2 world records
A 3:47.4 in the 1km adaptive arms and shoulders (now PR1) and a 1:24.0 in the year 10 500m saw Scott Jones and Michael Bessent leave BRIC as world record holders.
100+ volunteers
Looking after the athletes, a massive team of over 100 enthusiastic volunteers were on hand all day running everything from check-in and bag drop to live commentary and medal ceremonies.
Inspired by these numbers? Want to be part of another history making BRIC? Then enter BRIC today.
All entries must be made by 12 noon on Wednesday, 29 November. But why wait? Entries made before Friday, 6 October will be in with a chance of winning an exclusive kitbag from British Rowing's Official Sportswear Partner, Mizuno.