All you need to know about The World Games in Wrocław
The World Games are taking place in Wrocław, Poland this week with indoor rowing appearing as an invited sport for the first time.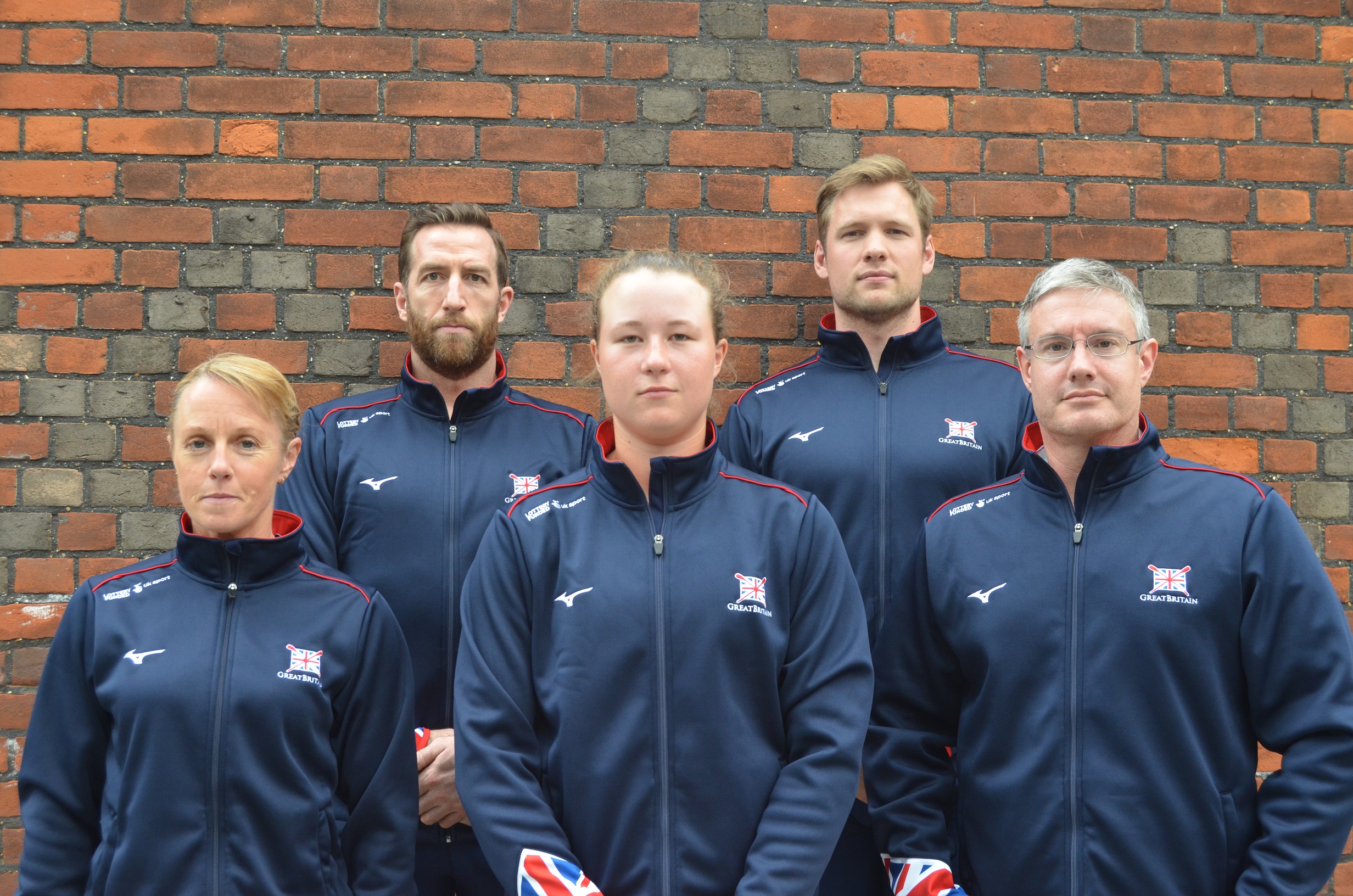 About The World Games
The World Games is a multi-sport event with 31 event disciplines represented over 10 days. For the first time, indoor rowing is featuring as one of the event disciplines with 2,000m, 500m and relay races included. World Rowing has confirmed 69 athletes from 31 countries, representing all five continents.
Events will take place across the city with indoor rowing being held in the Multipurpose Hall in Jelcz-Laskowice to the south east of the city.
Wrocław in the west of Poland is the fourth largest Polish city and was the European Capital of Culture 2016.
Who's in the Great Britain team?
Five indoor rowers will compete for Great Britain across six of the seven indoor rowing events. The indoor rowers were selected at the 2016 British Rowing Indoor Championships.
Team Manager James Bailey said of his ambitions for the games: "I hope to bring home a team that has lived up to its potential, and hopefully a medal or two.''
Graham Benton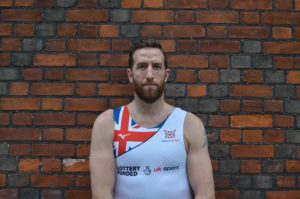 Graham Benton, winner of multiple British Rowing Indoor Championships titles, will fight it out in the open men's 2,000m. Benton is aiming to finish a few seconds under 5:50.0 improving on his BRIC 2016 time of 5:55.0 which saw him win in his age category.
Follow Graham on Twitter @theergdaddy and Instagram @grahambenton.
Nicola Lawless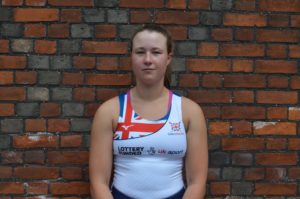 Londoner Nicola Lawless is GB's entry in the women's open 2,000m event. Lawless started rowing on-water three years ago and at just 18 years old is shaping up to be a star of the future. Lawless has high ambitions for her race, targeting a top-five finish in a strong field. "I'm pretty sure I am the youngest competitor in my event and I'm going up against some strong competition including the 2,000m world record holder, not that I'm going to let that intimidate me! I just want to keep my cool on the day and perform to the best of my abilities."
Keep up with Nicola on Instagram @nicola.flawless.
Justine Reston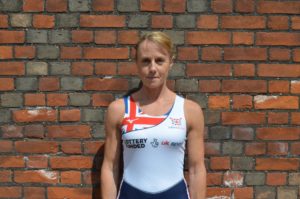 Justine Reston, from Port Sunlight, Wirral, heads out to Poland for the lightweight women's 2,000m.  At 47 years old, Reston is the reigning British and World Champion in her age group and is now turning back the clock competing in open age group races. "I thrive on the absolute disciplined challenge required to keep at the level I've achieved," she said, promising to give it her all in Wrocław as she hunts for a medal.
The team also features two sprinters, with Phil Clapp and Laura Kerr entering the 500m races.
Phil Clapp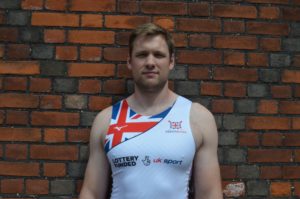 Phil Clapp, a professional yachtsman, took up indoor rowing as a way to train for sailing throughout the winter. His competitive instinct combined with his 6'9½" and 125kg frame means has set his sights high, targeting a world-best time for 2017 over 500m.
Keep up with Phil on Instagram @bigphil90 and Twitter @bigclapp.
Laura Kerr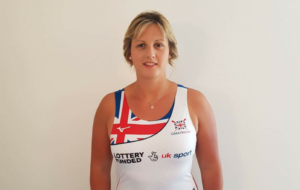 Laura Kerr, from Lisburn, Northern Ireland, has plenty of experience of competing for her country, representing Great Britain in athletics until the age of 24. Aged 28 she gave herself four weeks to train for the English Indoor Rowing Championships and came away with gold in the 500m and 2,000m. "The erg numbers don't lie," she said of her love of indoor rowing. "There is nowhere to hide and indoor rowing is a very pure test of physiology and psychology.'' Kerr is aiming to achieve sub 1:30.0 over 500m in Wrocław.
Follow Laura on Twitter @laurakerrani and Instagram @laurakerr_athletics_ni.
When will they be racing?
Racing will take place over two days with seven indoor rowing events starting on Wednesday, 26 July 2017 at 11 am with the men's and women's 2,000m followed by the men's and women's lightweight 2,000m events an hour later.
The men's and women's open 500m events and the mixed 500m relay event will start at 11 am on Thursday, 27 July 2017.
Click here for the full schedule.
How can I watch the racing?
Highlights will be shown on The World Games Channel.
Who else will be there?
Teams from across five continents will be represented at the games, with a number of World Record holders competing.
The men's open 2,000m will be a competitive event for Benton with rivals Pavel Shurmei of Belarus and Bartosz Zablocki both competing out in Wrocław. Shurmei achieved 5:47.8 at the C.R.A.S.H.-B. World Indoor Rowing Championship's earlier this year, narrowly beating Benton's age group record but was pipped to the post by Zablocki who won the men's open with a time of 5:45.8.
The women's open 2,000m race has a number of strong contenders competing including Olena Buryak from Ukraine who is the fastest woman in the world holding the World Record of 6:25.0 for 2,000m and recently achieved the World Record of 1:25.7 for 500m.  Australian Georgie Rowe, a recent convert to rowing, will be putting pressure on her competitors with a recent win at the Australian Indoor Championships achieving 6:38.7 over 2,000m.
Both Olena and Georgie will be competing against Great Britain's Laura Kerr in the women's 500m.
Contenders in the men's 500m include Anton Bondarenko from Ukraine and Pavel Shurmei, who is entering for both men's open events and will be rivalling Phil Clapp.
Men's teams competing include; Austria, Spain, Japan, Korea, Mexico, Finland, Australia, Sweden, Ukraine, France, Hungary, Poland, USA, Latvia, Canada, Malta, Uganda, Thailand, South Korea, Italy, Croatia, Nigeria, Romania, Czech Republic, Germany, Peru, Republic of South Africa, Republic of Kiribati, Belarus Switzerland and Slovakia.
Women's teams competing include; Austria, Spain, Japan, Korea, Mexico, Finland, Australia, Sweden, Ukraine, France, Hungary, Poland, USA, Latvia, Canada, Malta, Uganda, Thailand and South Korea.
How The World Games works
The World Games is a multi-sport event held every four years and organised by the International World Games Authority (IWGA). The events represent a variety of sports across air, land and water that are not part of the Olympic programme.
It is the first year that indoor rowing has been invited to participate in the games, with World Rowing Indoor Rowing rules applying to the seven rowing events taking place. As an invited sport the athletes taking part in the indoor rowing events will receive Gold, Silver or Bronze medals if they are successful but the medals will not contribute to the medal tally and The World Games overall winning country.
The mixed relay teams are drawn at random consisting of two men and two women, there are no restrictions on lightweight and open rowers. The GB athletes will be racing as part of a randomly selected team, to be drawn on Wednesday, 26 July.