Entries open to 2017 British Rowing Offshore Championships
Entries have now opened to the inaugural British Rowing Offshore Championships, presented by Visit Sarasota County at Sandbanks Beach, Dorset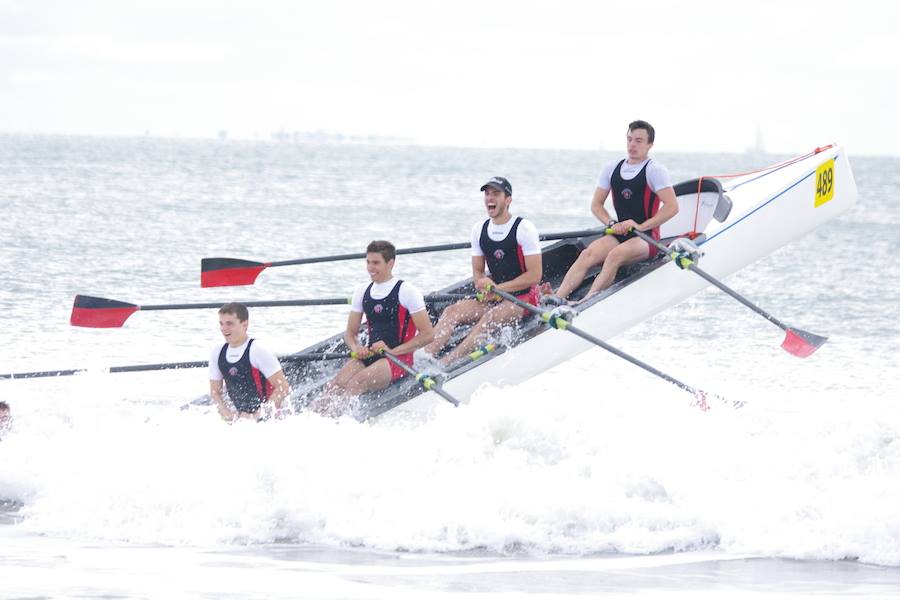 This first ever British Rowing Offshore Championships, presented by Visit Sarasota County will take place on Saturday, 29 and Sunday, 30 July at Sandbanks Beach, Dorset. The Offshore Championships has been created to support the development of coastal rowing in England and provide a pathway to the World Rowing Coastal Championships, with this year's event acting as a qualifying round for those wishing to go to the 2017 World Coastal Rowing Championships in Thonon, France.
On Saturday, 29 July, a Development Day will be held for those new to coastal rowing looking to pick-up top tips, advice and guidance on this exciting format of the sport, while the Regatta will be held on Sunday, 30 July for Senior Men and Women's crews.
Entries for the Regatta on Sunday, 30 July are now open and will close at 23:59 on Saturday, 1 July. All entries must be made through the British Rowing Online Entry System 2 (BROE2). If you have any queries regarding entries or the entries process, or if you are having difficulties with the BROE2 system, please email [email protected].
James Foad, Olympic bronze medallist from London 2012 has recently been appointed as Honorary Chairman to the British Rowing Offshore Championships. On entries opening, Foad said: "I'm really looking forward to the event taking place in Sandbanks. It offers a great opportunity for the rowing community and especially the coastal rowing community to try something a bit different. We're all creatures of habit, so it is great to have something new on your doorstep to try. Coastal rowing is exciting and great fun to compete in. I, for one, can't wait to get down to the beach next month to take on a new challenge and give it a go. I hope to see lots of my fellow rowers out in force to support the event."
For more information and to download the notice of regatta visit our #BROC17 championships page.