Royal Navy Indoor Rowing Team set for competition on multiple fronts this weekend
The Royal Navy will send a 20-strong squad to the English Indoor Rowing Championships on Sunday, with team manager Paul Winton also competing at the European Championships on Saturday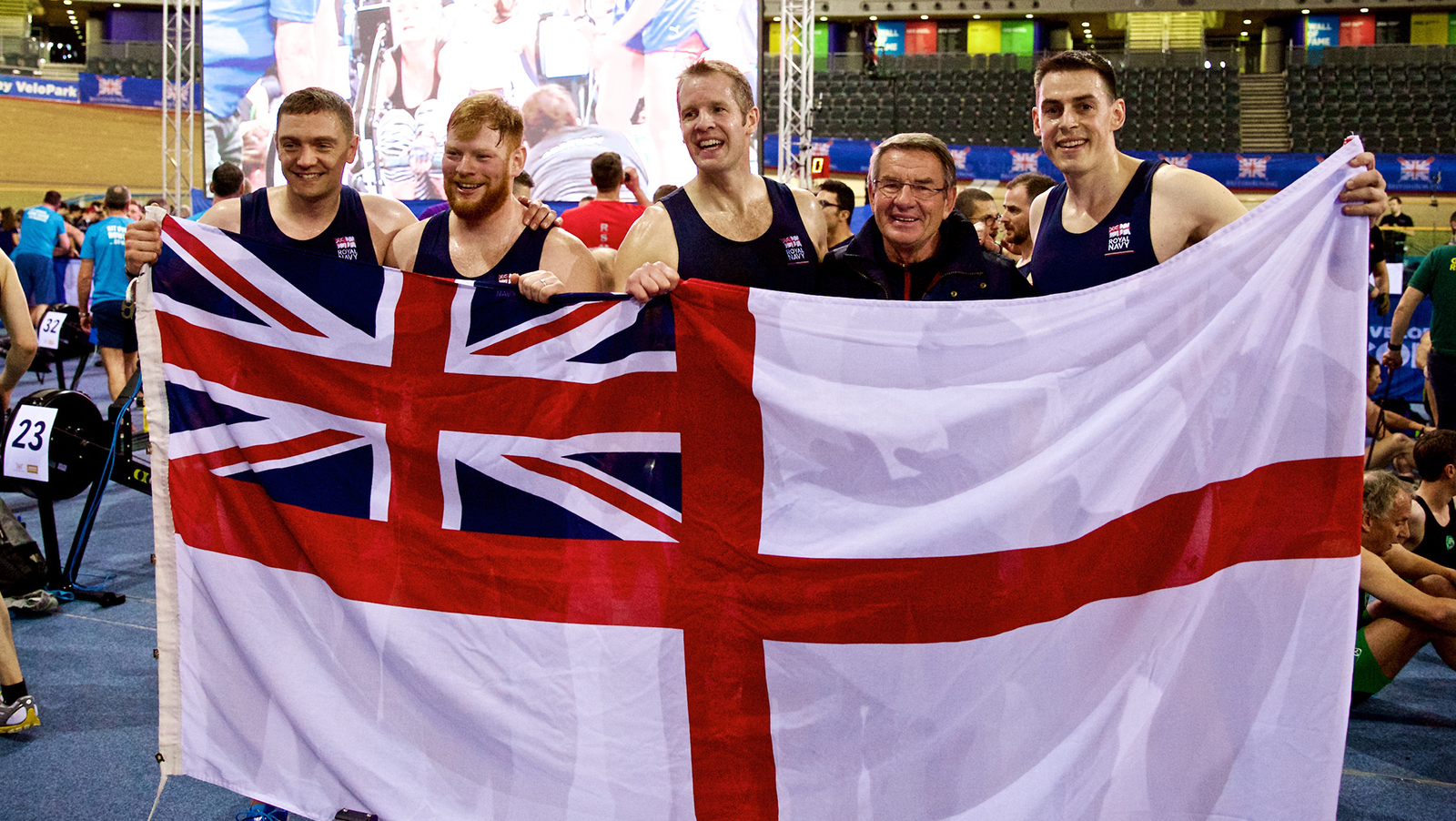 Attend an indoor rowing competition around the world and the chances are you'll come across a strong contingent from the Royal Navy. Indeed, the Navy indoor rowing team will be competing on two fronts this weekend, with athletes at both the European and English Indoor Rowing Championships on Saturday and Sunday.
Team manager Paul Winton will be the sole team representative taking to the machine in Paris on Saturday and he, along with over 20 other Navy men and women, will descend on the Manchester Velodrome for the English Championships the following day.
"The Navy is relatively strong in indoor rowing in terms of performance, especially in age-group competitions," said Winton, who served in the Royal Navy for 35 years. "This is the strongest squad we've ever had. Within the Navy we've got an Indoor Rowing Performance Programme, which is coached and guided by Ollie Osborne, who was previously a 6.06 minute 2k rower at age 30+.
"We've been involved in indoor rowing for quite some time now, so you get to compete against some of the big hitters, like Graham Benton, Fitness Matters, Sub-7 and all those people. We like to think everyone is integrated in the indoor rowing community in the UK. We tend to have a reasonably sizeable team at all the competitions."
With at least one rowing machine provided on each boat and submarine in the Naval fleet, indoor rowing has become a popular pursuit among service personnel, with the confines of the vessels limiting the scope of fitness training while at sea.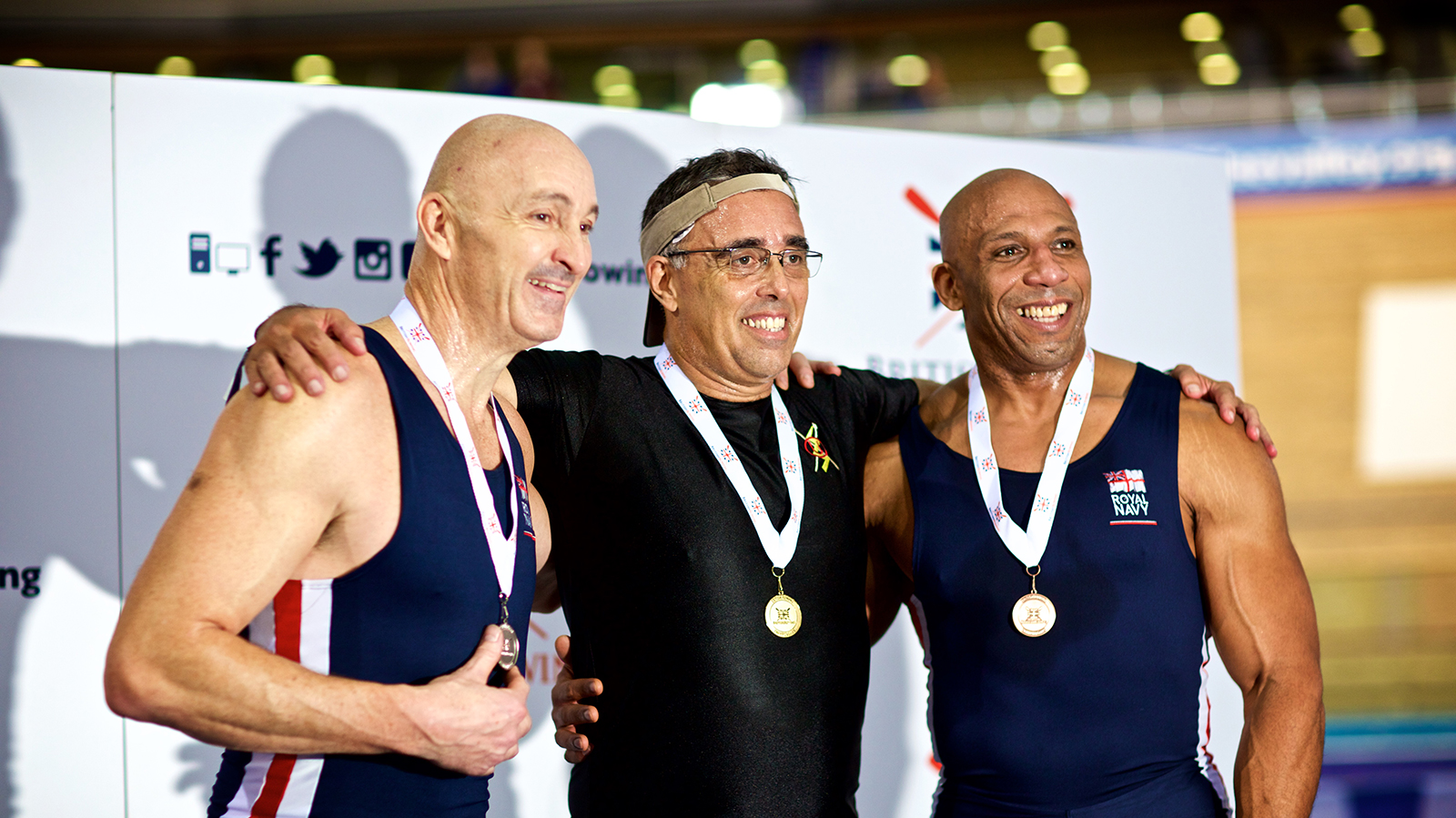 It's not only in Europe where the Navy rowers are battling for glory, with Winton taking a 16-strong team to the Crash B Sprints in Boston, USA, on 12 February – an event regarded by many as the World Championships for indoor rowing.
Sixty-year-old Winton has undergone two hip replacements since 2014, but has set himself an ambitious target for the Paris competition before heading up to Manchester for Sunday's event.
"Indoor rowing enabled me to stay competitive in sport – it gave me that escape and allowed me to stay fit," he said. "I got back quite quickly because rowing is non-impactive and non-weight bearing. I do get a couple of niggles and I'm not back to where I was, but I'm getting a bit older now as well.
"I haven't been sub-seven over 2k since my second hip replacement. I've been improving, so I'm hoping to go sub-seven or very close in Paris. I am intending to race in Manchester the following day and hope to be in the mix."
Want to improve your indoor rowing technique? Visit our dedicated indoor rowing pages to learn how to get the most out of every stroke.