Cornish Pilot Gig Association launches 'club in a box' initiative
Clubs will be able to loan a training gig boat, trailer, oars and receive coaching support in the collaboration between the CPGA and British Rowing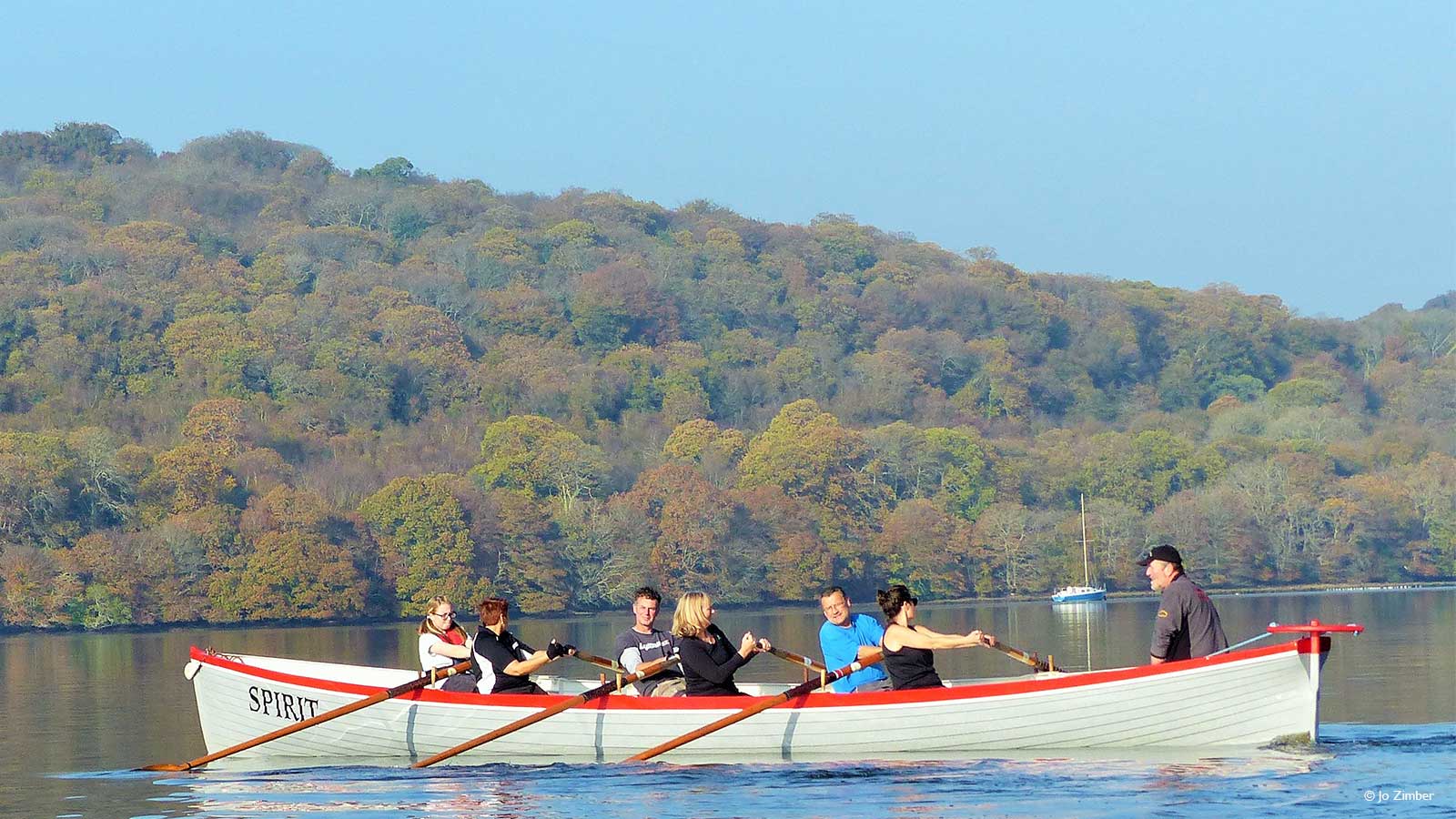 The Cornish Pilot Gig Association (CPGA), in collaboration with British Rowing, has launched a new initiative to support new gig clubs. The governing body for this fast growing sport has put together a 'turn key package' for coastal community based clubs in the UK that want to start a pilot gig club.
Clubs will be able to apply to the CPGA for the loan of one of two GRP Training Gig boats complete with trailer, oars, cover, coaching and administrative support. The aim of the project is to assist new clubs in getting established and to meet the demand from new members to get on the water. It will also help to grow interest in the club, expand membership and support fund raising to buy their own wooden Cornish Pilot Gig. Once the loan is complete the GRP will be moved onto other clubs looking for support.
The CPGA was set up thirty years ago with one simple objective – to oversee and maintain a one-class design for the Cornish Pilot Gig. Today, the CPGA has grown to support one of the fastest growing sports in the South West, if not the UK. In 1986, when the Association was established, there were five clubs. Today the CPGA represents 69 clubs, spread over nine counties, with over 8,000 rowers rowing a fleet of nearly 200 traditional Cornish Pilot Gigs, all built to the same lines as the 'Treffry' – a Pilot Gig built in 1838 by the Peters family of St Mawes.
>>> Cornish Pilot Gig Association celebrates its 30th birthday
Shane Sullivan, chairman of the CPGA said: "This is a major step for the CPGA. It starts to address our future plans with GRP training boats, as well as helping prospective or new clubs become established and build capacity. It should also provide an initial equipment solution to cope with the demand from participants of all age groups and genders that usually follows the launch of a new pilot gig club.
"This scheme will allow the new clubs to boat more people and ensure they have sufficient time to be taught the basic technique, as well as building competitive crews. It will serve to retain and sustain participant interest, while enabling the volunteer coaches to organise efficient and more frequent training sessions. This project, once successfully rolled out, can be expanded to meet further demand in this popular sport."
The project has been made possible thanks to a grant from British Rowing and their Capital Equipment Grant Aid Fund. Alan Meegan, facilities manager at British Rowing said: "We are pleased to support the CPGA. It is a great initiative that allows clubs to get started without requiring the initial outlay of buying boats and equipment, which can be quite a barrier. It demonstrates the scope of activity covered by our facilities and infrastructure fund as we look to new programmes and initiatives to help drive participation in rowing across the country."
Phil Hornsey, British Rowing's director of membership and rowing community added: "With this exciting and innovative initiative in place, we hope to see many more Cornish Pilot Gig clubs emerge. The Cornish Pilot Gig Association is leading the growth of a vibrant and successful participation programme and we are proud to support them."
At the moment the CPGA is finalising application process and selection criteria but is keen to invite clubs to register an interest by emailing: [email protected]