Three women re-appointed to leadership positions
We are pleased to announce the outcome of this month's AGM and Council meeting which saw three women reappointed to key positions in the sport.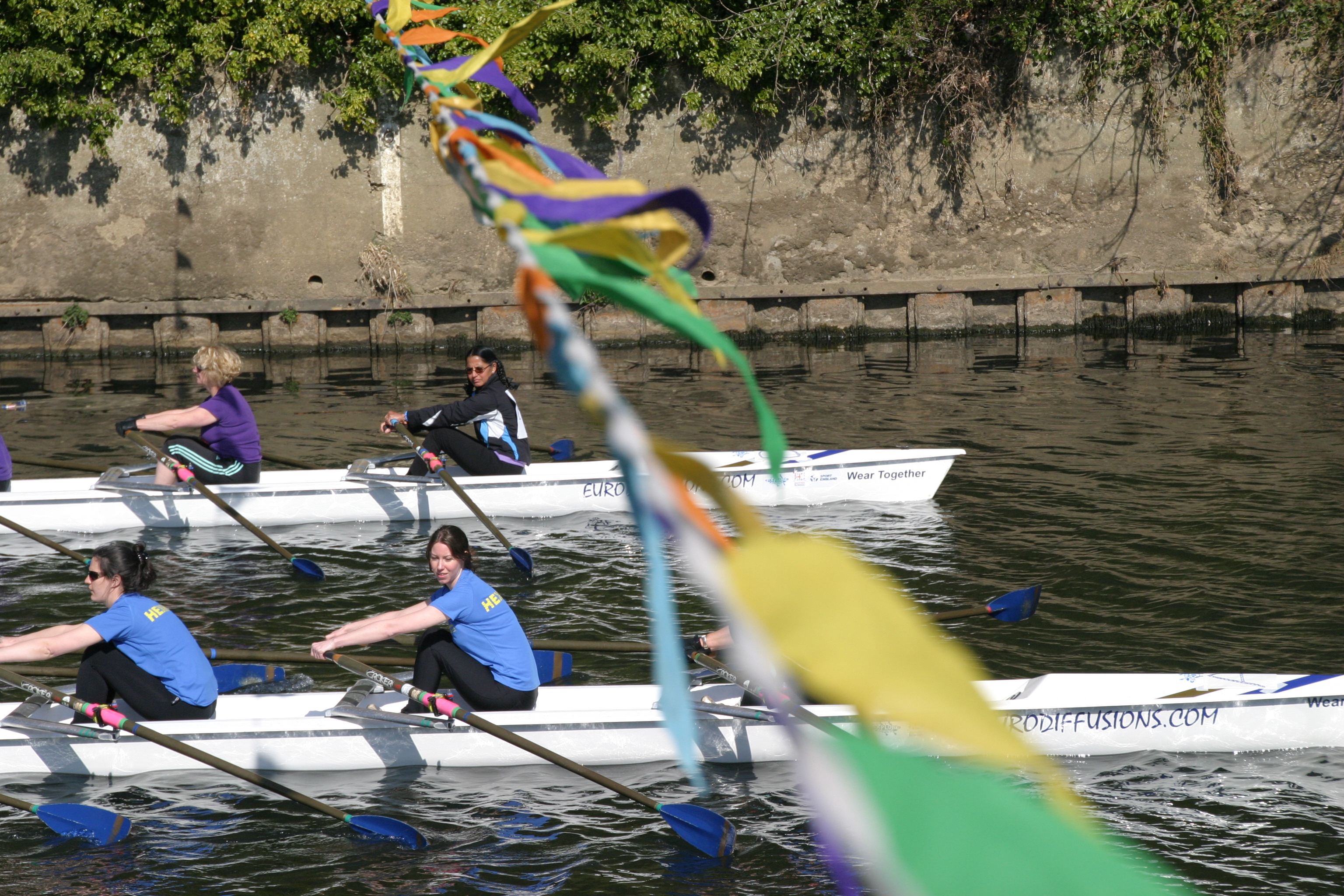 Dame Di Ellis, DBE, was reappointed to her position of Honorary President, which she first succeeded in 2013 after serving 24 years as Chairman.
"I am keen that we continue to develop a diverse leadership", Annamarie Phelps, Chairman of British Rowing
An international rower, team manager, and umpire, Di has been involved with rowing for over half a century and brings a wealth of knowledge, experience and passion to the sport.
Di's work in rowing hasn't come without recognition. Following the London 2012 Olympics, Di was awarded a DBE for her services to rowing, the IOC's Women in Sport Award, and is a Freeman of the City of London.
The current BOA Trustee brings to the role of Honorary President a desire to create opportunities in rowing including encouraging female participation and the development of disability rowing.
Commenting on Di's reappointment, Annamarie Phelps CBE, Chairman of British Rowing said: "Di continues to make an important contribution to the sport of rowing, combining over 50 years of knowledge and experience with an unrivalled passion for the sport. She is a positive role model for so many; I look forward to continuing to work closely with her."
At the same meeting, Fiona McAnena and Nicola Palios were unanimously reappointed to the Board as Independent Directors for a second three-year term. Both were introduced to rowing whilst at university and were recommended for appointment because of their professional expertise and commitment to the work of the Board.
McAnena joined the Board in 2013 and has expertise in brand, marketing and customer insight. She has had senior marketing roles at Unilever, Pepsico and Bupa and has worked as a consultant at Added Value and WPP, where she advised international businesses across many industries.
Fiona is the Senior Independent Director and a member of the Finance and Nominations Committees and the newly formed Investment Committee.  She now runs her own consultancy, specialising in market planning and is a Fellow of the Marketing Society and a member of the Society's management Board.
Palios, who was also appointed to the Board in 2013, had a successful career running Mourant Group, one of the world's largest independent law and fiduciary services businesses.  She brings to the board expertise in corporate compliance, law, and governance with an interest in issues facing sports governing bodies.
Nicola is now consulting primarily to the private equity industry on acquisitions and disposals within the financial services sector and related strategic improvement programmes. She holds a small number of non-executive directorships and is also Co-owner and Vice Chairman of Tranmere Rovers Football Club.
Commenting on their reappointment of Fiona and Nicola to the Board of British Rowing, Chairman Annamarie Phelps, CBE said: "I am delighted that Fiona and Nicola were unanimously reappointed to the Board. Fiona and Nicola bring a wealth of skills and experience from outside sport that support our ambitions for rowing. I am keen that we continue to develop a diverse leadership and would encourage women from any background to seek out leadership opportunities within sport. I am looking forward to continuing to work with Fiona and Nicola."
If you would like to know more about getting involved with the governance of the sport, please contact the Chairman's office:  pippa.randolph@britishrowing.org .