Max Your Day
The British Rowing Indoor Championships is an event for everyone – from gym rowers right through to the volunteers who make the day possible. Caroline Roberts finds out about participant David Collins' experience at the event.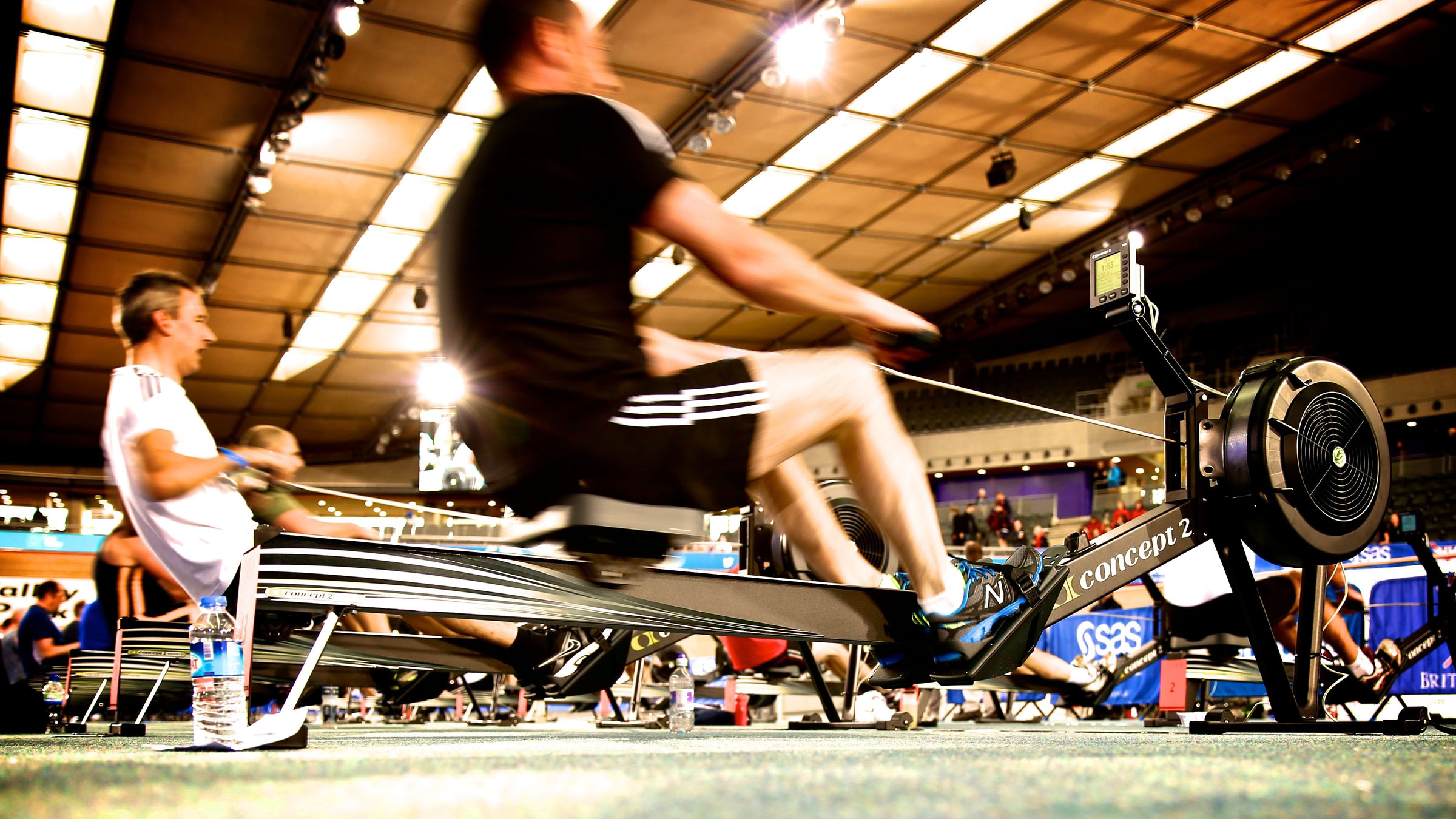 Gym rower David Collins trains on the rowing machine to keep fit. BRIC 2015 was his third indoor rowing competition – he took part in the 30-39 age group 2k at the earlier 2015 event, followed by the 500m at the English Championships in March 2015.
"I saw it on the internet and just thought I'd give it a go," he says.
For David, it's more about taking part than winning. "At BRIC, I was last with a time of about eight minutes, which was what I expected to do. It was more about the experience of going in, giving it a try and seeing how it went.  "It's a very positive environment. Obviously, there's the competitive aspect, but its friendly competition. Everyone was watching each other's races and cheering each other on." And being at an Olympic venue was special. He adds "You just don't imagine that you are ever going to be competing in a place like that."
So what advice does he have for other first-timers?
"You know you can do the distance, but it's a very different environment from rowing in a gym and it's easy to get affected by all the excitement. What I did wrong was to set off a bit too quickly and was struggling afterwards. Make sure you stick to your plan. Apart from that, just enjoy it and soak up the atmosphere."
David is now preparing for the 2k and 500m for future events. "If I can better my time at the next event that would be great, and hopefully I'll get a better placing."