"Fury" on the Thames
This week, London's first ever Cornish Pilot Gig Club went for its inaugural paddle on the River Thames in their new boat "Fury".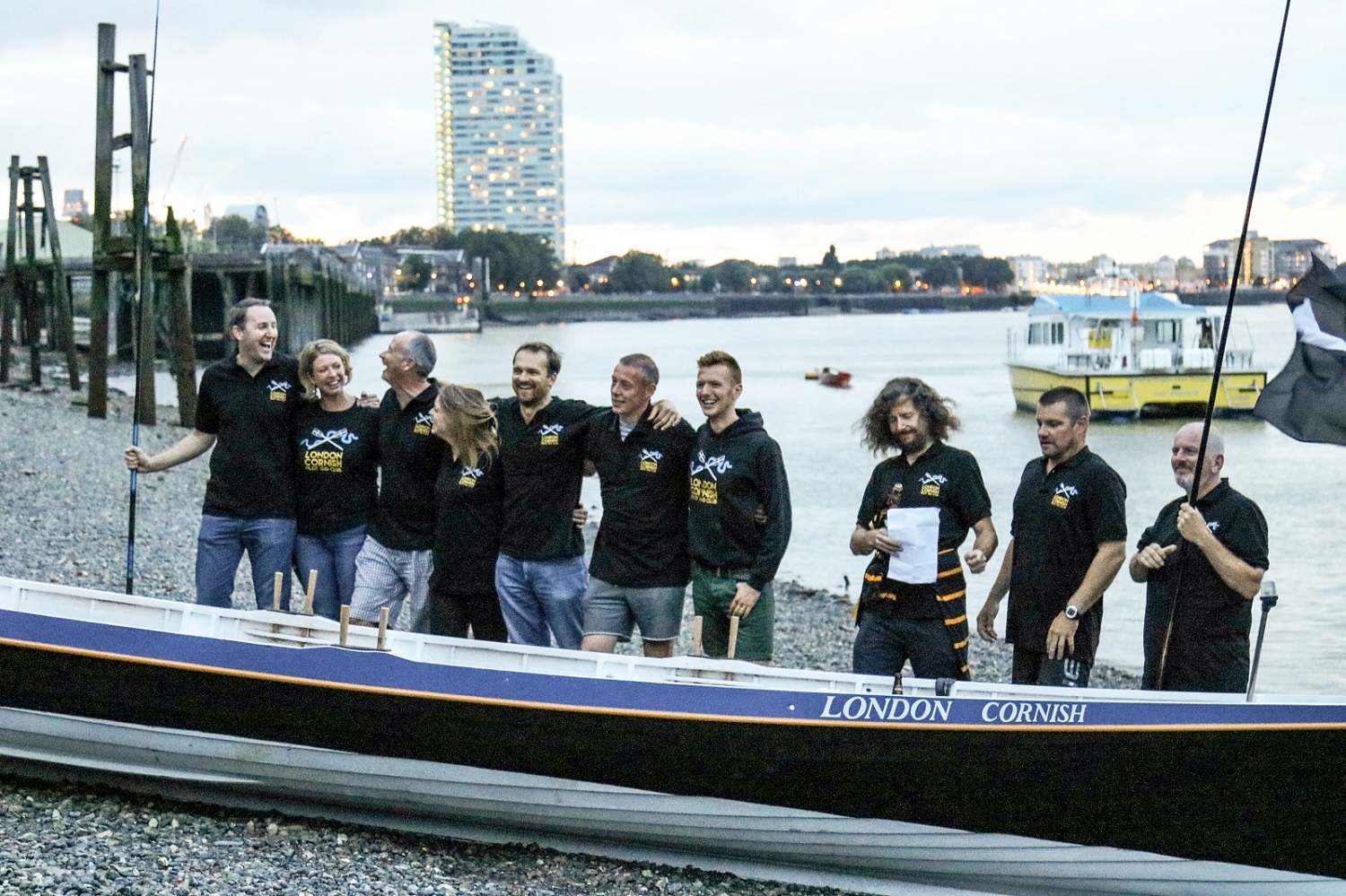 "Fury" was built by Cornishman Ralph Bird, who helped develop the sport from traditional craft in the 1980s, and whose son Patrick is now a founder member of London Cornish PGC. The club was able to purchase "Fury" from Falmouth Gig Club with the help of a Small Grant awarded by Sport England earlier this year.
"Gig rowing is one of the fastest growing rowing sport – and that's quite a mouthful! – and it's landed on the Thames!" Ed Rowe (AKA the Kernow King), Club Patron.
The club grew from a group of Cornish "expats" living in London, but is open to anyone who wants to get involved.
The event was well-attended by over 60 people with guests including Julie Edwards (Sport England), Anne Curnow-Care (Cornish Pilot Gig Association), Phil Pring (British Rowing) as well as various sponsors, founder members, and friends and family.
The club will be based at London's Royal Albert Dock and is already looking forward to welcoming new members according to Pete Chalkley, Secretary, London Cornish PGC: "The level of interest has been amazing. We're looking forward to welcoming Cornish people and Londoners in general to the club."
If you fancy giving it a go then get in touch with the club via Facebook, Twitter or email: lcpgclub@gmail.com
For more information about Cornish Pilot Gig rowing, click here.