School Games Raises the Roof for Fourth Season
The fourth season of the indoor rowing School Games programme came to a close this week at the Berkshire Summer School Games.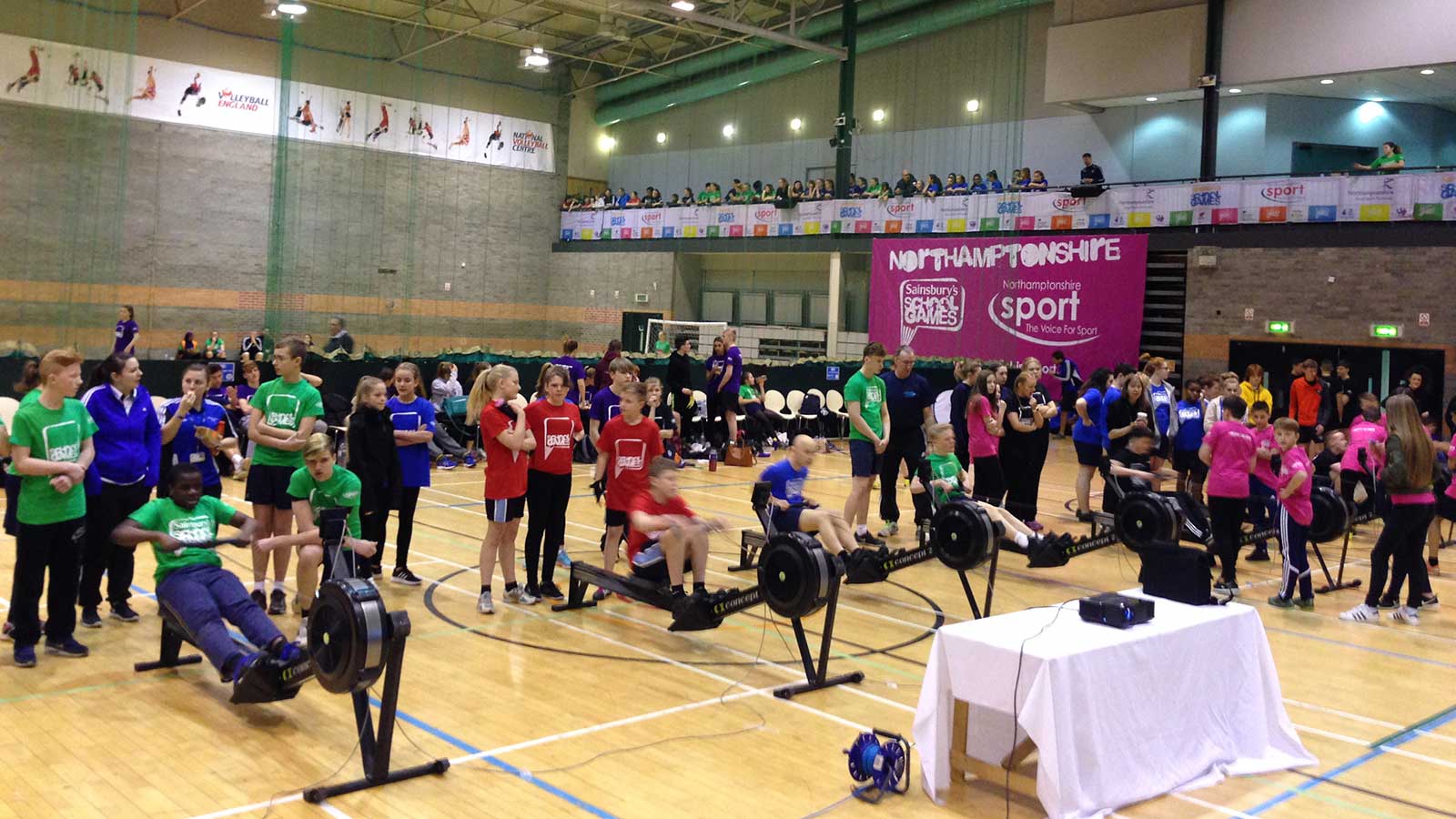 In its most popular season to date, the indoor rowing School Games programme saw over 22,000 competitors in school years 7 to 13 take part at over 300 events nationwide. Of these young people, over 3,900 went on to compete for their county (Level 3), the highest level for the indoor rowing programme.
Competitors took to the rowing machine racing in both individual and team relay events with the aim to be crowned champion in their age group. Ten events also offered a Rowability programme, for those young people with a disability. Events varied in size, from 40 to over 400 competitors taking part across the country from Devon and Cornwall, up to Manchester and Tyne and Wear and across counties in between. The School Games takes place over six months with events starting in December and running through to July.
"It is great to see so many young people taking part in indoor rowing, many for the first time."
The School Games programme, which is in its fourth season, is a multi-sport national participation event supported by the Department for Culture, Media and Sport, the Department for Education, Sport England and Youth Sport Trust. British Rowing staff have supported indoor rowing county events at the School Games since its inception in 2012 with participation growing by 27% during this time.
As part of a multi-sport programme, indoor rowing is within the ten most popular sports (out of 40 sports) on offer at county level. The School Games programme has helped put rowing on the radar of young people who would otherwise not have had the opportunity to try the sport.
Commenting on the success of this season's School Games programme, Dan Hetherington, Project Officer at British Rowing said: "This season's indoor rowing School Games programme has been a huge success. It is great to see so many young people taking part in indoor rowing, many for the first time. It is testament to the inclusivity and competitiveness of the sport that the programme continues to grow, year-on-year. I am already looking forward to next season and the standard of competition we are going to see."
Schools and clubs wishing to take part in next season's School Games should contact Dan Hetherington, British Rowing Project Officer on dan.hetherington@britishrowing.org.