A record entry at #BRJC16
Plenty of exciting racing planned for the three day event in Nottingham.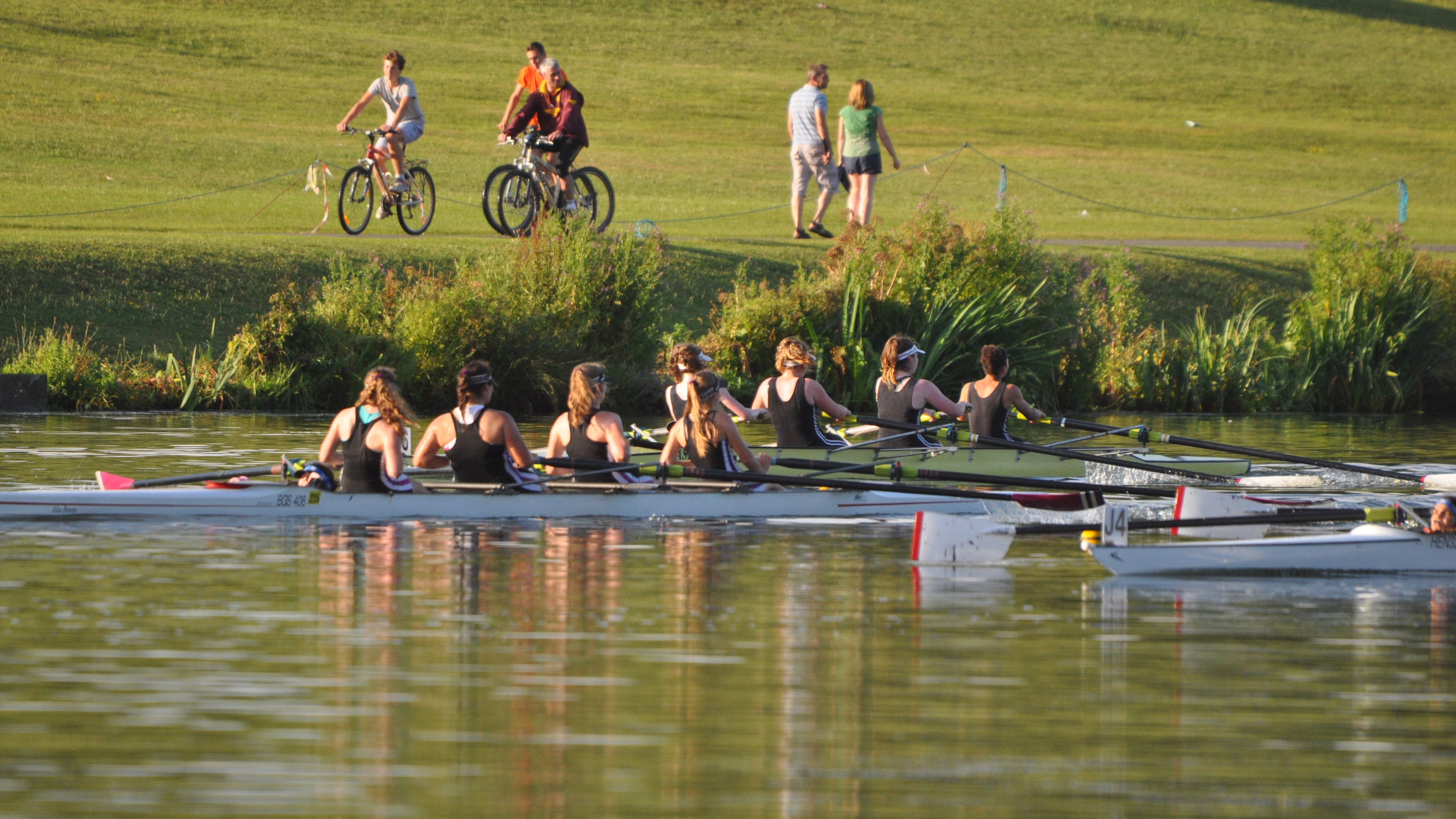 We are proud to announce a record entry of 843 crews who are set to race at the 2016 British Rowing Junior Championships, due to an increase in entries across all age groups.
141 clubs will make the journey to the National Water Sports Centre, Nottingham for two and a half days of fun on the water. Competitors will be travelling from all parts of England, as well as from Wales, Scotland and Gibraltar to challenge themselves for the title of British Rowing Junior Champion!
Racing will start from 12:00 pm on the Friday and run until 5.25 pm on Sunday with racing starting at 8 am both days of the weekend.
The addition of the Friday to the racing programme sees the introduction of an omnium format for the J14s. It is set to be an exciting afternoon when 78 W J14 1x (Women's Junior 14 Singles); 45 W J14 2x (Doubles); 57 O J14 1x (Open Junior 14 Singles) and 18 O J14 2x will take to the water and will compete across 10 skills, making for some exciting and entertaining competition for rowers and spectators alike.



Saturday's racing kicks off with a large numbers of crews racing in different time trials to race for slots in the side-by-side racing of the regatta. This element of racing begins on Saturday afternoon which will be dedicated to eliminators, minor finals and repechages. This then sets up the final day of racing with semi-finals and finals on the Sunday.
Over the past three years the event has seen a massive 61% increase which shows the growth of junior rowing in this country across all age groups.
Jim Harlow, Chairman of the Regatta said: "It is great to see the growth of this event. Each year we are always aiming to raise the bar in terms of competition and event delivery."
Jim added: "This year, we are particularly excited about the introduction of a new style of racing for the J14s. Thank you to those that took the time to feed back about the changes. Your views are a valuable tool to help us to develop the event."
For those getting ready to race, Sarah Winckless MBE, Patron of the British Rowing Junior Championships has some advice to remember:
"The Junior Championships will give you the opportunity to test yourself against your peers and take your rowing to another level. Win, lose or draw you should view each racing experience as an opportunity to test your progress – just as I did."
Jim Harlow concluded, "Best of luck to all crews competing, let us know how you enjoy the weekend either via email or via social media."
The full draw can be found here, with all other race information provided here.
Photos by: Drew Smith