Record entries for the World Pilot Gig Champs
The 27th World Pilot Gig Championships took place on the Isles of Scilly over the bank holiday weekend — the biggest one yet with over 3000 rowers taking part.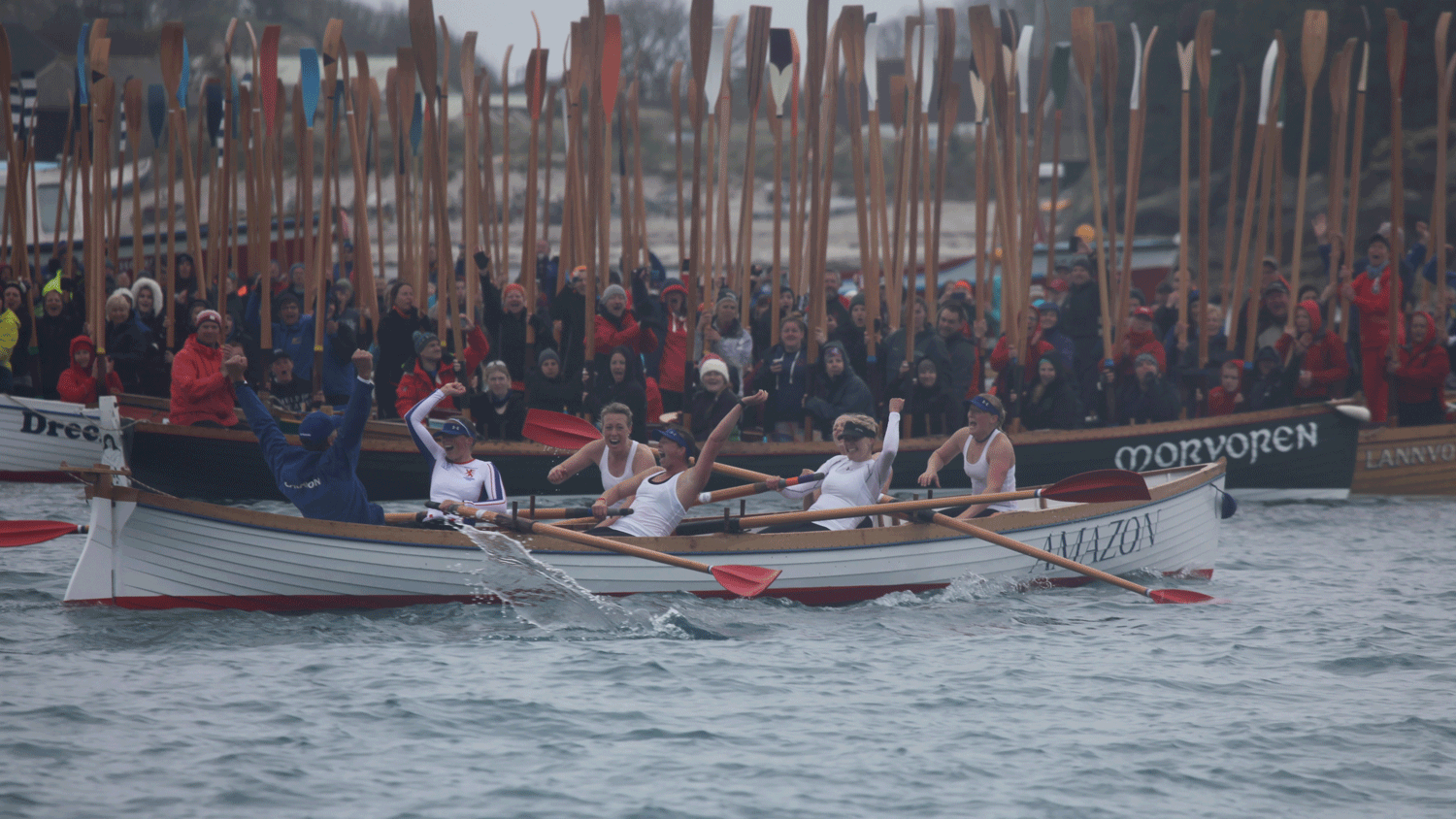 Highlights included Falmouth Gig Club (GC) winning the Men's title for the sixth year running, as well as the Men's Superveterans (50+).
It was a special championship for Caradon GC — pictured above — who after 16 years of finishing in the top six, finally won the Ladies event. The club also won the Men's Veteran category.
Helford Ladies Supervets took the Ladies Superveterans , whilst Newquay RC retained the Ladies Veterans (40+) title.
The start line of the seeding races was over a mile and a half wide with 147 gigs side by side. Newcomers included teams from Bermuda Gig Club as well as the newly formed London Cornish Gig Club, based on the Thames.
A Help for Heroes crew competed in their gig 'H4H Valiant' — built by a group of wounded veterans, who rowed to the Isles of Scilly for the race as part of the 'Epic Row' by the 'Great Big Cornish Gig Project'.
We will have a full race report on the competition in our Rowing & Regatta digital magazine, appearing 20 May.
Find the full results here:
Report by: Rhiannon Bailey
Photo by: Jan Halliday