Sarasota County to shine on this year's British Rowing Champs
British Rowing has announced Visit Sarasota County as a sponsor to this year's British Rowing Championships; British Rowing's Masters, Juniors, Seniors and Indoor Rowing Championships.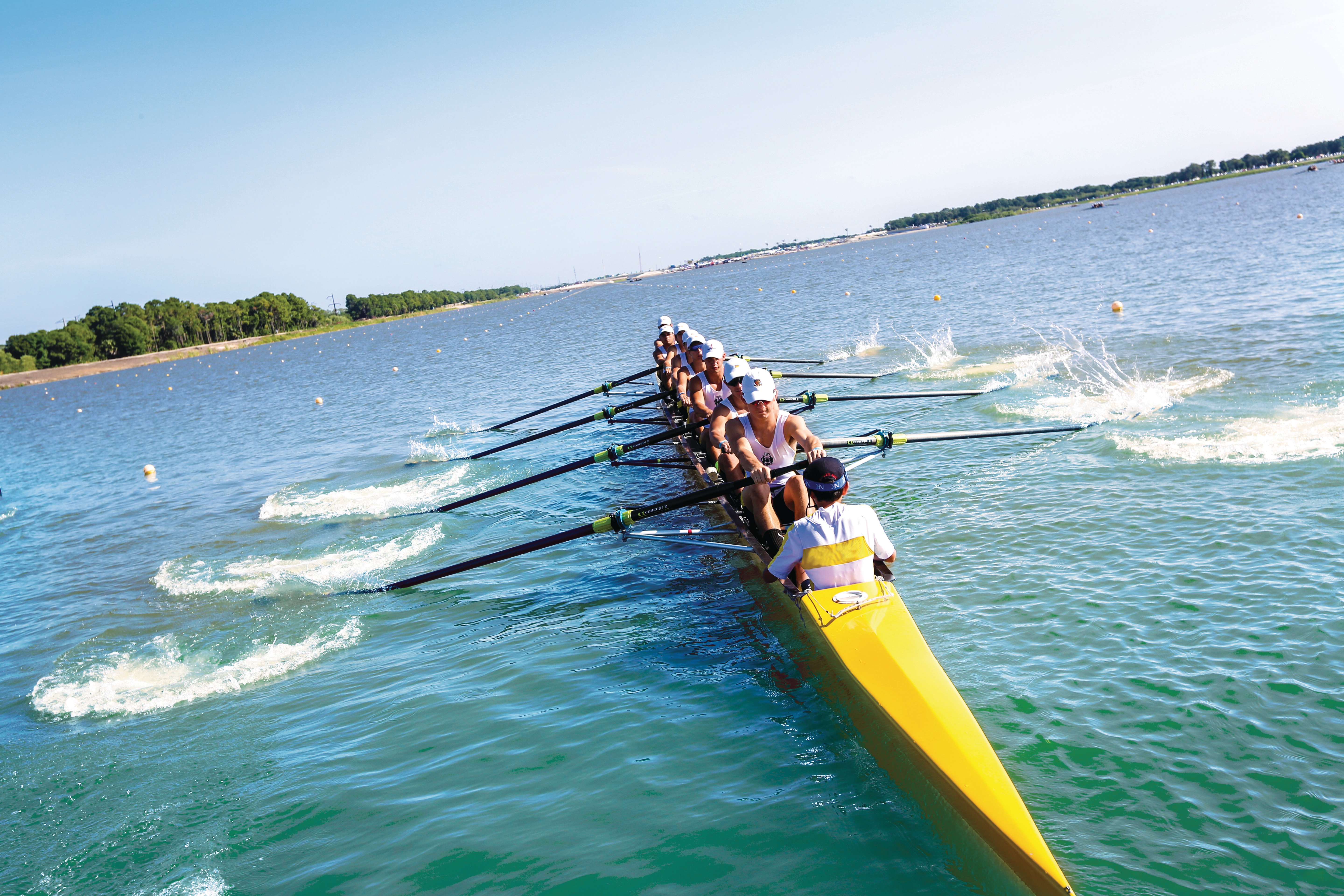 The partnership between British Rowing and Visit Sarasota County comes as Sarasota-Bradenton prepares to host the 2017 World Rowing Championships. This will be the first time since 1994 that a USA destination has hosted the World Rowing Championships. Visit Sarasota County will be celebrating the partnership by joining forces with a specialist tour operator, America As You Like It, who will provide special offers for visitors attending the British Rowing events in 2016, details to be announced.
Kenny Baillie, Director of Partnerships and Communications at British Rowing said, "We are delighted to be partnering with Visit Sarasota County and are looking forward to bringing some quintessential Florida sunshine to our Championships this year. Our four Championship events offer a unique platform for sponsors to engage with a passionate rowing community as well as the wider sporting fraternity. With the support of sponsors such as Visit Sarasota County we have ambitious plans to evolve and grow our Championship events this year and beyond."
All the action for the 2017 World Rowing Championships and the 2018 World Rowing Masters Regatta will take place at the Nathan Benderson Park. Not only is the park a worldclass facility where rowers can train on the 2000 metre course, it is also a place where visitors can enjoy a multitude of recreational and leisure activities or a scenic picnic amongst Florida's pristine natural beauty. Sarasota County is also home to Myakka River State Park, one of the oldest and largest state parks, Siesta Key Beach one of the best beaches in the USA as voted by TripAdvisor, and a wealth of cultural and family friendly activities on the stunning Gulf Coast of Florida.
"…With the support of sponsors such as Visit Sarasota County we have ambitious plans to evolve and grow our Championship events this year and beyond."
For the events throughout 2016, Visit Sarasota County is partnering with the tailor-made USA travel specialist, America As You Like It. The ATOL protected tour operator will soon be launching its bespoke packages to the 2017 World Rowing Championships. Visitors will have the opportunity to pair a visit to the Championships with a cultural and relaxing beach holiday along the west coast of Florida. Spectators at the 2016 British Rowing Championship events in the UK will have the chance to discuss holidays with a tour operator representative in person and make booking enquiries for next year's World Rowing Championships in Sarasota-Bradenton.
"The UK has long been a target market for Sarasota County," says Virginia Haley, President of Visit Sarasota County. "This targeted outreach is expected to raise awareness that Sarasota County offers the perfect combination of both rowing training and sunny, beachside holidays."
The partnership announcement comes as athletes took to the water yesterday at British Rowing's High Performance Centre in Caversham for the final day of trials for the 2016 World, World Under-23 and World University Championships. The trials will help coaches to select crews for the 2016 World Rowing Championships in Rotterdam this August, before it moves on to Sarasota-Bradenton in 2017 when some of the biggest names in the GB Rowing Team are expected to return to the start line following their absence this year for Olympic and Paralympic Games duty.
Dr Zoe Lee, a GB Rowing Team Olympic hopeful who also has a PhD in Geography specialising in sand transportation, added: "It's really exciting that the World Rowing Championships will be taking place in the USA. As rowers, we are really privileged to get to travel to so many beautiful places around the world to compete, and I'm sure Sarasota-Bradenton will be no different."