Our new 'gold medal' website has been launched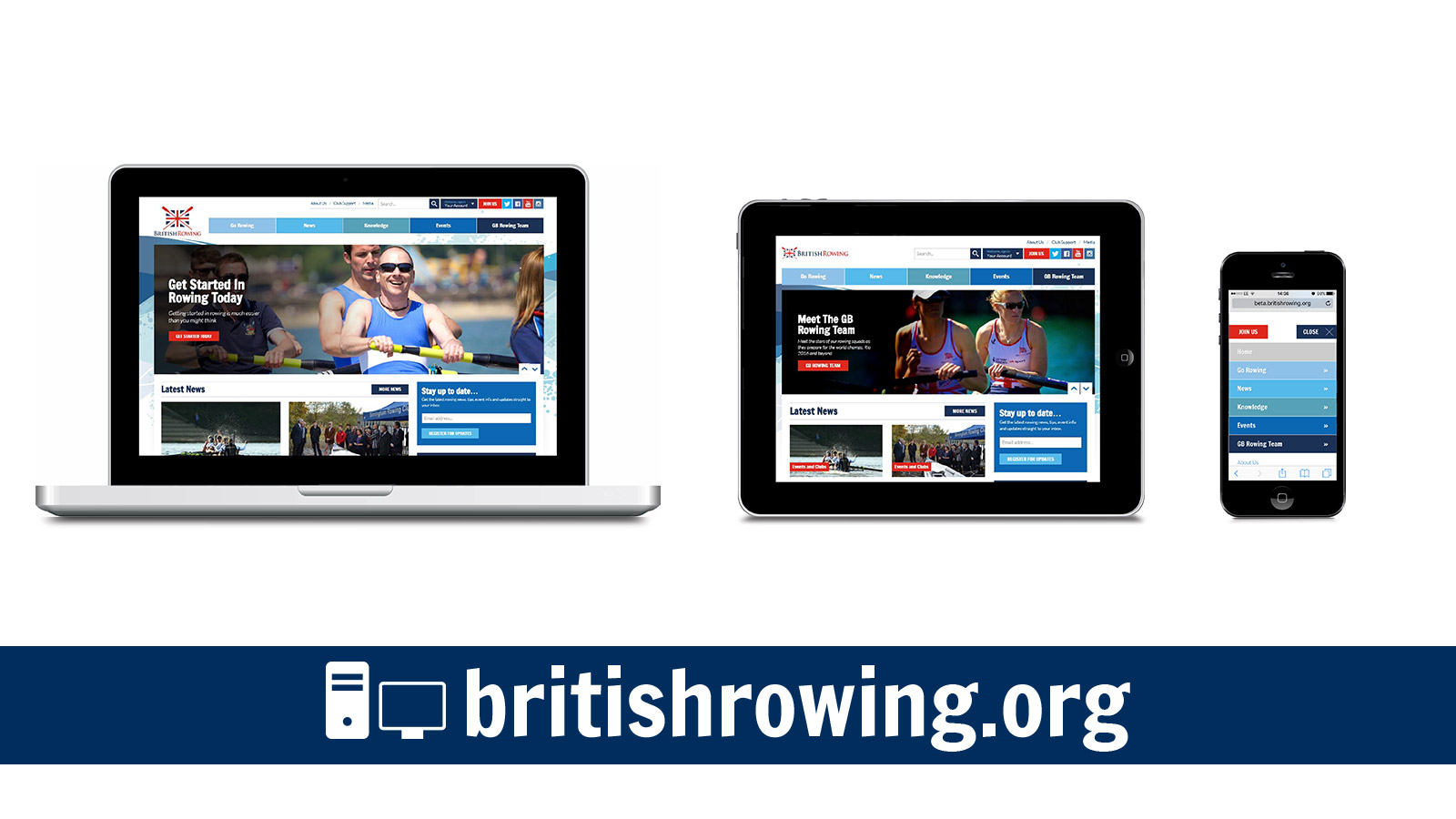 We have now launched our new website which provides a fresh and more engaging digital platform to share knowledge and promote the sport of rowing.
The new website is visually led, showcasing the diversity and inclusivity of the sport. There is a new social hub which allows users to connect with our social media channels as well as displaying other relevant feeds from the wider sport to act as a one-stop shop for rowing information.
The website is fully optimised for mobile, providing users with the best experience across all devices while on the move. The GB Rowing Team athlete profiles have been enhanced and include stronger 'hero' imagery, and a new calendar has been added for courses and events to make it easier to keep up-to-date with what's going on in the sport.
The website was redeveloped in partnership with SHIFT Active Media, an international communications agency who have previously worked with British Cycling on the redesign of their website, launched in February 2015.
Andy Parkinson, CEO of British Rowing, commented: "The British Rowing website acts as a shop window to our sport. 2016 is a big year for both the sport and British Rowing. The Olympic and Paralympic Games in Rio will be a great spotlight for our sport, helping to inspire the next generation of rowers. We will also be increasing our focus on indoor rowing and women's rowing, which have been key areas of growth over recent times. Our new website now allows us to communicate rowing in a more relevant way, to inspire rowers and non-rowers alike."