New-look beta website
British Rowing is pleased to announce the release of its new-look beta website.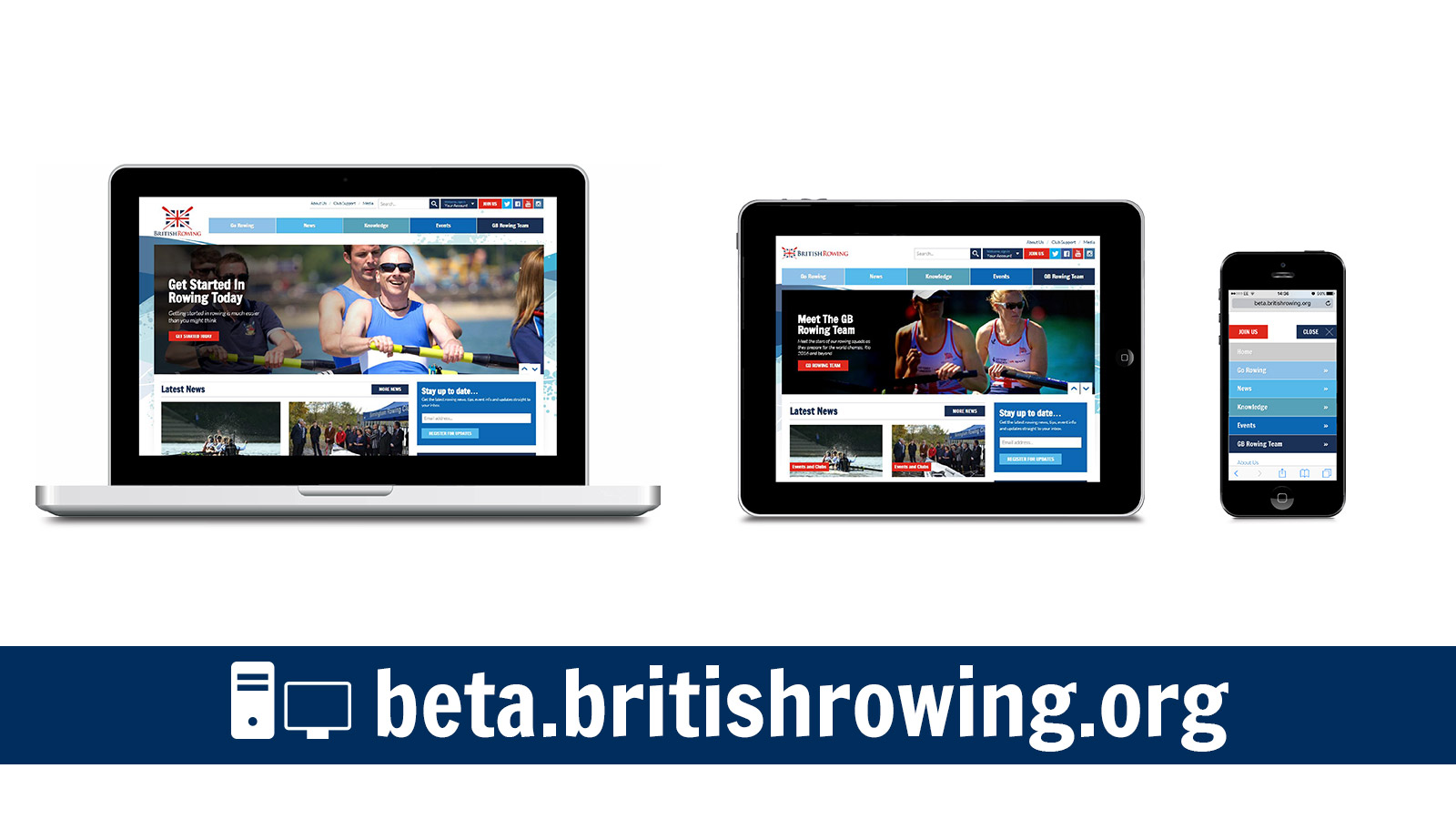 CEO Andy Parkinson said, "The new website will provide a global shop window through which our members, prospective members and our stakeholders can keep connected with rowing and all the great opportunities it brings.  As we head towards the Rio Olympic and Paralympic Games, the website will be a fantastic platform to promote every aspect of the sport to ensure it really is 'open to all'."
Working in collaboration with SHIFT Active Media, we have made our site more accessible by improving the navigation for mobile users who make up over 50% of traffic to the website. James Morell, Digital Director at SHIFT Active Media said, "We wanted to integrate the rowing community into the site more than ever with the social hub, show off the GB Rowing Team's international achievements through redesigned athlete profiles and increase participation in the sport by highlighting how easy it is to get involved in rowing. In conjunction with British Rowing, SHIFT studied the site's analytics and spoke with key stakeholders to refine the navigation and reflect the updated brand identity."
We also surveyed visitors to our site and received some vital feedback which we have used to shape the new site.
Please remember that beta.britishrowing.org is a beta version and you may encounter some technical issues.
You can return to the current website at any time. Click here or click in the banner at the top of the page.
If you do encounter any difficulties, please email us at feedback@britishrowing.org. We will continue making improvements to the site and your feedback is important to us.
In the New Year we will be switching the beta site over to www.britishrowing.org, so keep a look out!