The crew who turned the tide
For eighty-seven years, spanning sixty-nine outings, the women's Boat Race had been consigned to the quieter waters and shorter course at Henley or, in the really dim and distant past, alternated between the rivers Cam and Isis.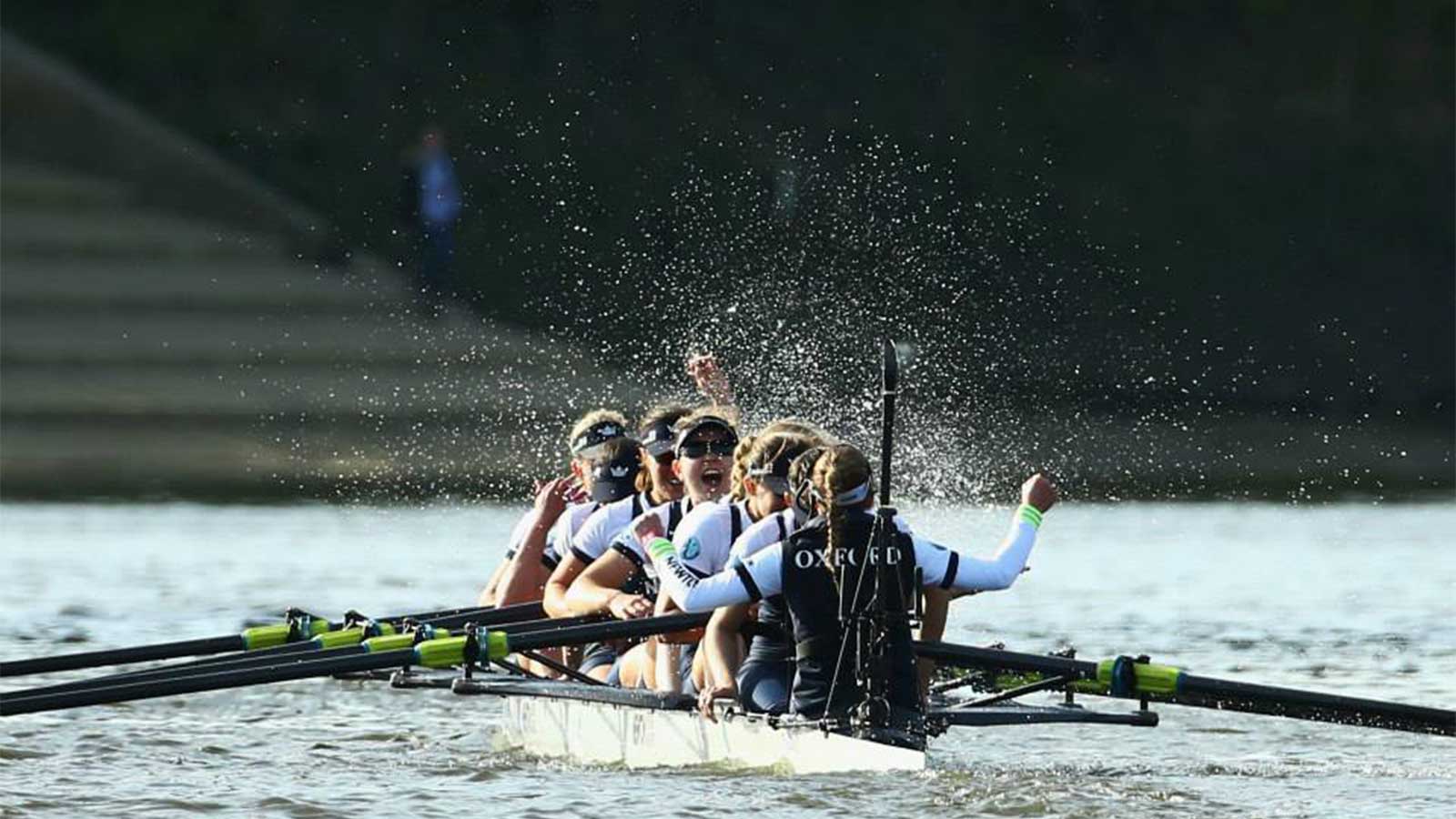 The men, on the other hand, rowed to great clamour through the west end of London. Something didn't seem right. Something had to change. And something did.
In 2015, the female crews of Oxford and Cambridge competed for the first time on the Tideway, not only on The Championship Course monopolised by the men, but on the same day and in front of the same throngs on the banks of the Thames. It may have been one small step for Man, but it was one giant leap for womankind.
Oxford won the 70th women's race, by six and a half lengths, but that was almost irrelevant in the epoch-making moment. At last the women had done what so many had thought they were incapable of and raced on the grandest stage in rowing.
Maddy Badcott, the Oxford president for the 2015-16 season, and a member of the victorious Dark Blue boat back in April, considers that remarkable day as a significant landmark for women's rowing.
"I really think there has been a shift," said the 20-year-old English student. "The big difference was everyone seeing the race on TV, people watching us do it and us proving we could do it.
"Beforehand everyone was waiting for something to go wrong. We knew it would work, and so did Cambridge, but there were all these questions. People were even questioning if women could row 6.8 kilometres. It was ridiculous. I couldn't believe how out of touch some people were with the reality of female athletes.
"We were student athletes and we had worked so hard. To see a team put on a performance like that on TV really changed people's attitudes. People were just so excited by it. My friends who hadn't really understood before, and always questioned why I wasn't coming out, and why I was in bed at 10pm every night, finally got it and thought it was amazing."
Oxford's nomination for the BT Sport Action Woman (or Women) award might have been as much to do with the uniqueness of the day, but that is not to demean the blood, sweat and tears involved in just getting to the start-line. Action women they most certainly are. And so, for that matter, are Cambridge.
The race itself may take less than 20 minutes, but it is the culmination of seven months of brutally hard training. Half the battle is getting into the boat in the first place. Then, not only must they survive the punishing training regime, they must juggle it alongside the rigorous academic demands of university life.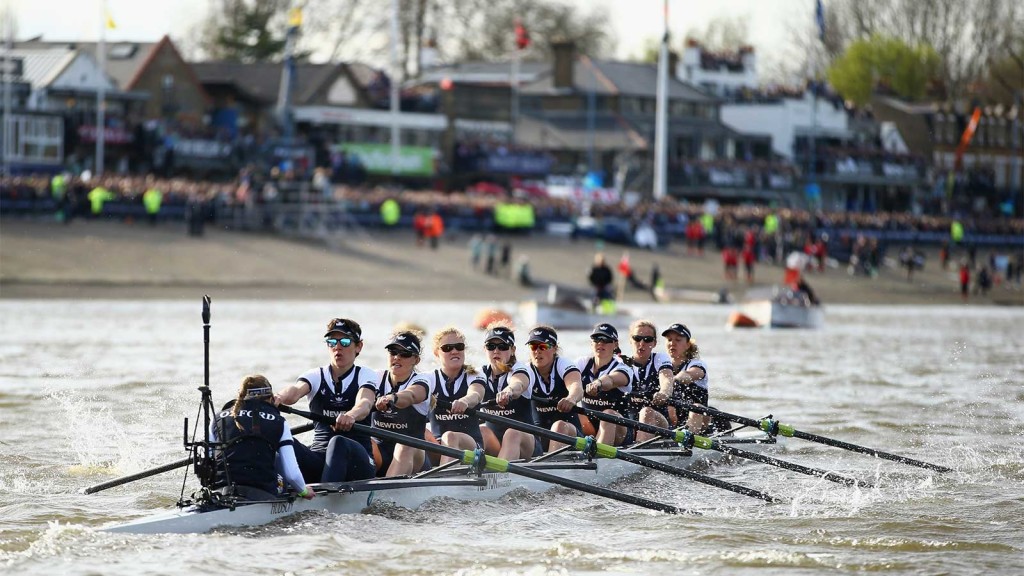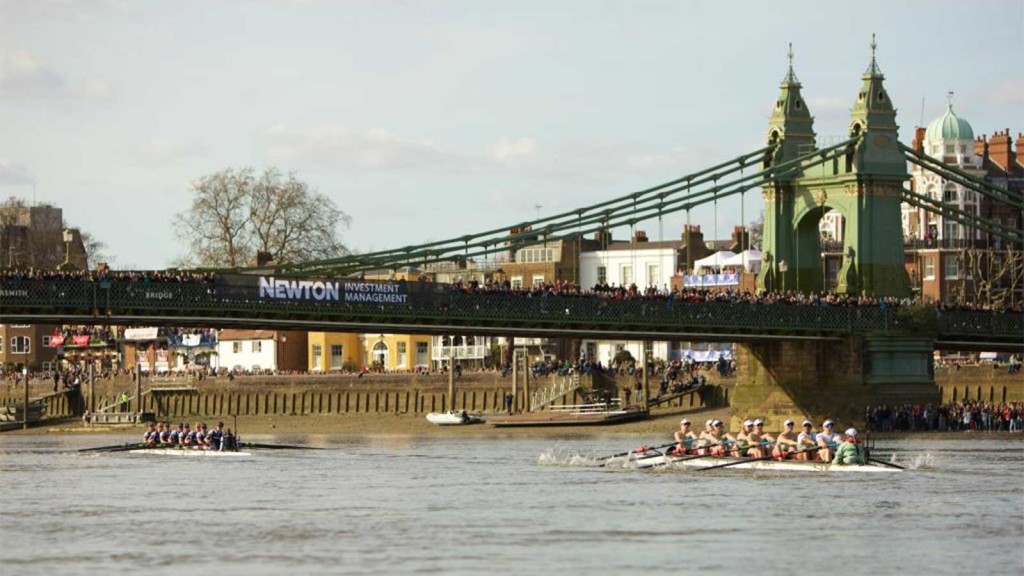 For Badcott, the hard work was worth it for the experience on April 11. "I had never done a boat race so I had nothing to compare it to," she said. "We knew we had to stay really internal and focus in our boat. We didn't really take in the crowds and everyone cheering – we had a job to do. But when we crossed the line and it sank in, it was the most incredible feeling. Every athlete knows what it's like to work hard to a specific goal and then achieve it.
"There had been that question mark over our lives for six or seven years and suddenly we had ticked that box. You suddenly realised how many people were watching: 250,000! You couldn't even see the back of the crowds.
"It has been an incredible year for me. I've personally changed so much and became so attached to the team. Over the course of the year you become so caught up in this goal and the desire to beat Cambridge. To win it was incredible. All the hard work had paid off."
A typical day for an Oxford rower starts at 5.45am. They drive the 30 minutes to Wallingford to train on the river for two hours. Off the water, the ladies race back in time for 9am lectures. They will typically study until 5pm, before another session in the gym on the rowing machine or lifting weights. Then, after some well-earned dinner and a bit more work, it is bedtime before it starts all over again the next day.
"What others find most surprising is the quantity of training," Badcott said. "I train 10 to 12 times a week which is so much more compared to other university sports. It is relentless, but once you get into that routine, that's what you structure your day around. We do train hard, the Boat Race is hard.
"Again it's about balancing training hard, studying hard and making sure we are staying in one piece. The coaches manage that really well. Everyone had to work so hard to get into that boat and that is relatively unnoticed. It is tough to balance everything, but it's all worth it. That's why I'm doing it."
Badcott was not always so driven. She learnt to row at Lea Rowing Club in Hackney, having grown up in Islington. A self-confessed lazy kid, she trained irregularly and used the sport as a way to catch up with friends. It all changed when she was 16. Before long she was racing for Great Britain at Coupe de la Jeunesse in the women's doubles. Now she is president of Oxford Boat Club and trialling to represent GB at the Under-23 World Championships.
"I started taking rowing seriously after my GCSEs and won a bronze medal at the National School Championships, before winning the British Championships," she recalled. "Rowing kind of happened by accident for me, but I was so inspired by the Olympic Games. It was a real revelation that you could be paid for rowing. By that point it had sucked me in.
"Now I am president and that is a big responsibility. I am very much in the public eye and the face and voice of the squad. I have to set an example to the younger and newer members – set standards I have to hold myself to in how I train. But in the boat there is no room for egos. There are eight of you rowing and each one matters as much as the last."
http://sport.bt.com/more-sport-hub/women-in-sport/vote-for-your-action-woman-of-the-year-2015-S11364013953287
Photos by: Naomi Baker Photography and Getty Images
This article was first published on themixedzone.co.uk by the Women's Sport Trust.