PRESS RELEASE: Indoor rowing powers into the Olympic Velodrome next month
The British Rowing Indoor Championships (BRIC) 2015 will be held at the Lee Valley VeloPark, East London, on Saturday 12 December 2015.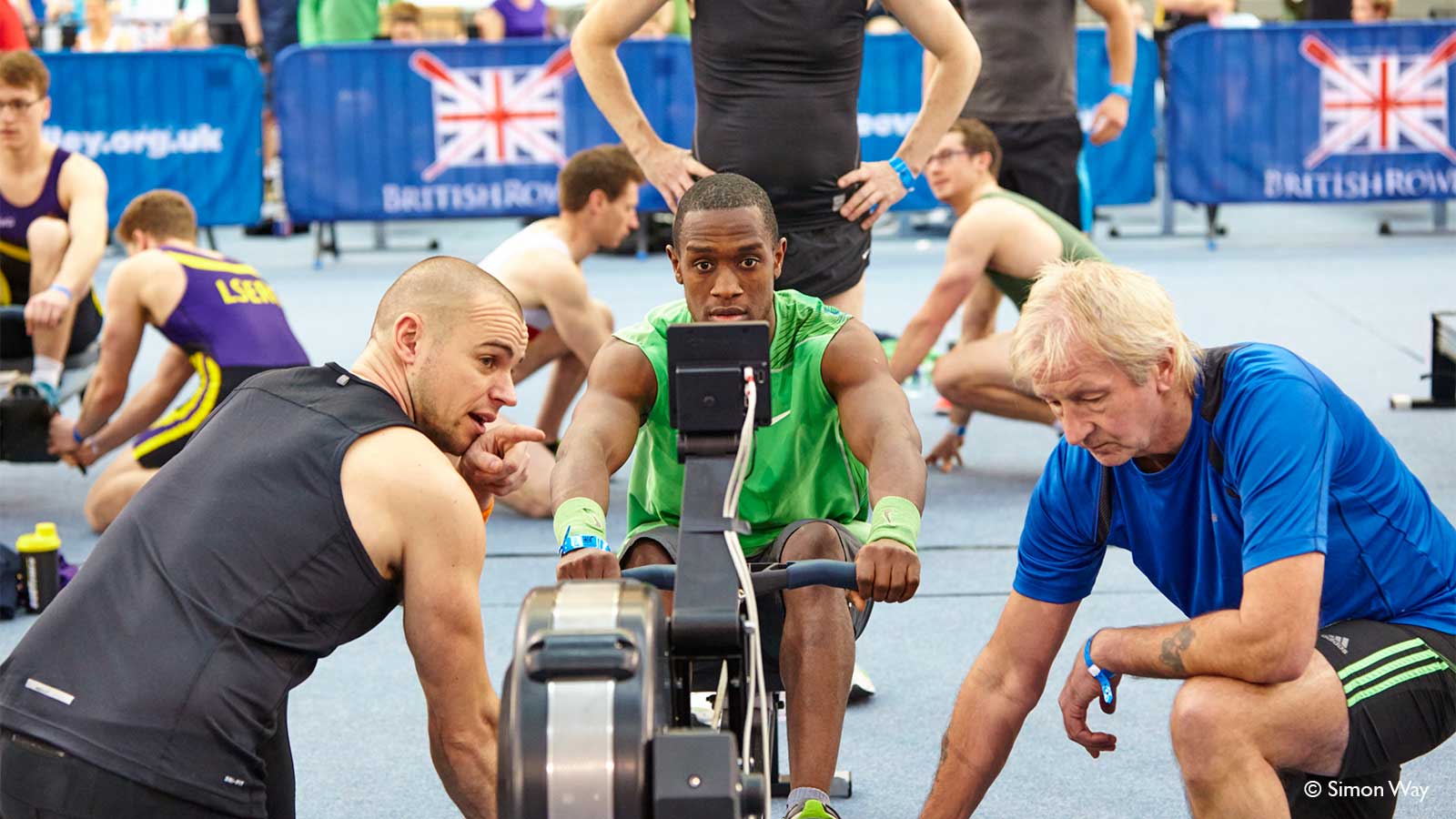 SAS, the leader in analytics and business intelligence, is proud to be the event partner of BRIC 2015 and the official analytics partner of British Rowing.
Monday, 16 November – Today, marks two weeks to go until entries close for the British Rowing Indoor Championships 2015 which will transform the Lee Valley VeloPark for one day of fast and furious rowing action.
London 2012 Olympic Champion Katherine Grainger who competed at the last Indoor Championships said, "I was really excited to hear that BRIC is returning, and particularly to the London 2012 Velodrome. It was fantastic to have the chance to compete there last time and to do so among so many young aspiring rowers."
Set to a backdrop of big beats and bright lights this is indoor rowing like you've never seen before. Competitors of all levels, from novices to Olympians, can pit themselves against the clock and each other in a range of races that are a test of strength, speed and determination.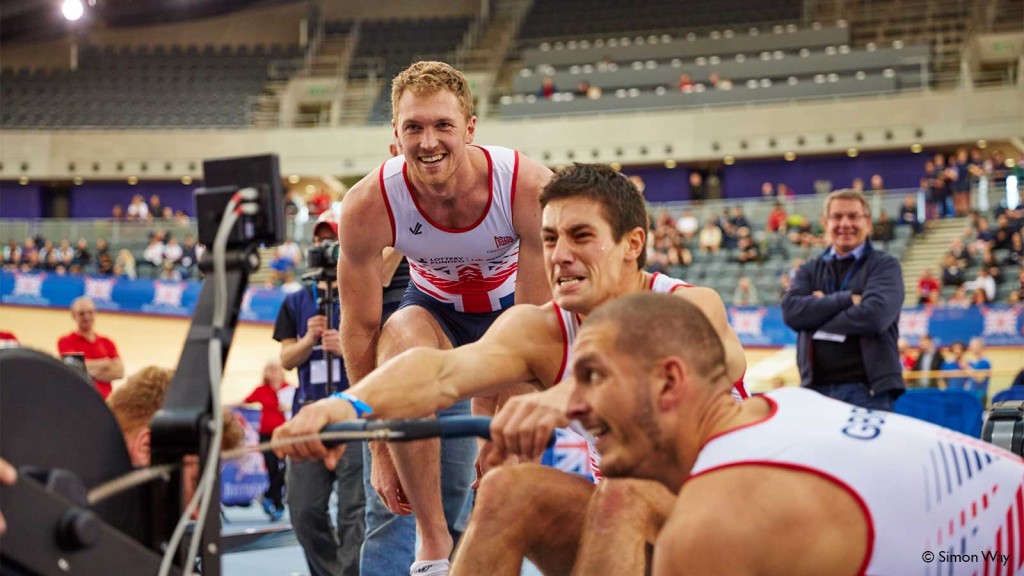 GB rowers at BRIC15 (credit: Simon Way)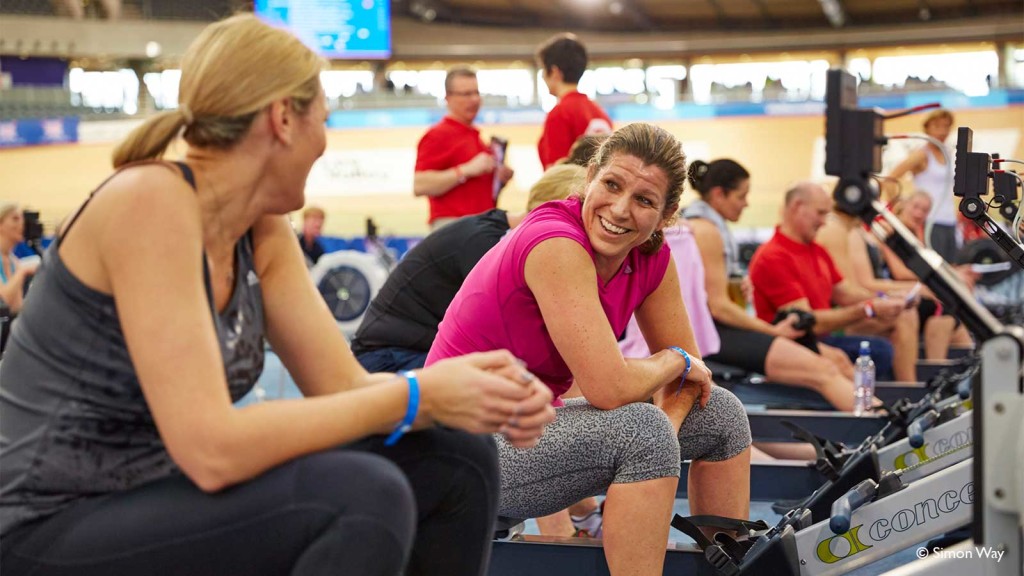 Competitors at BRIC15 (credit: Simon Way)
As well as the 2km races, a new 500m sprint has been added to the line-up to crank up the pace of the action at the Lee Valley VeloPark this December. The exhilarating 2km relay races are also making a welcome return after an inspiring display of power and tactics at the last Indoor Championships – a sight best witnessed live.
David Collins, who is a gym rower and participated in the 2km races at the last Indoor Championships said,
"It's a very positive environment – you just don't imagine that you are ever going to be competing in a place like that. Everyone was watching each other's races and cheering each other on – enjoy it and soak up the atmosphere."
Entries to BRIC 2015 are open until 30 November 2015 – so don't delay, go to http://indoorchamps.britishrowing.org/ to find out how to enter.
Spectator tickets are also available at http://indoorchamps.britishrowing.org/spectators. For as little as £6 per person, or free for kids aged 16 and under, the crowd can expect to experience oar-some racing and an electric atmosphere at an inspiring Olympic venue.
— Ends —
For more information on the British Rowing Indoor Championships and British Rowing, please contact: pressoffice@britishrowing.org t: 020 8237 6718.
Additional images are available on request. Photos should be credited to Simon Way.
https://www.britishrowing.org/
About British Rowing
British Rowing is the home of the sport of rowing, responsible for the sport from the grass roots through to training and selecting individual rowers and crews to represent Great Britain. British Rowing's mission is to lead, enable and inspire excellence in rowing at all levels. Our vision, through rowing, is to promote the positive impact of sport by providing an enjoyable experience for all participants while upholding our position as a leading rowing nation.
About SAS
SAS is the leader in analytics. Through innovative analytics, business intelligence and data management software and services, SAS helps customers at more than 75,000 sites make better decisions faster. Since 1976, SAS has been giving customers around the world THE POWER TO KNOW®.
In addition to being the event partner of the British Rowing Indoor Championships, SAS is the Official Analytics Partner of British Rowing and the GB Rowing Team.