Imperial lead the way
Imperial College's young guns started and finished first in a windswept Veteran Fours Head, as more than 800 rowers and scullers launched out in 213 boats on the championship course.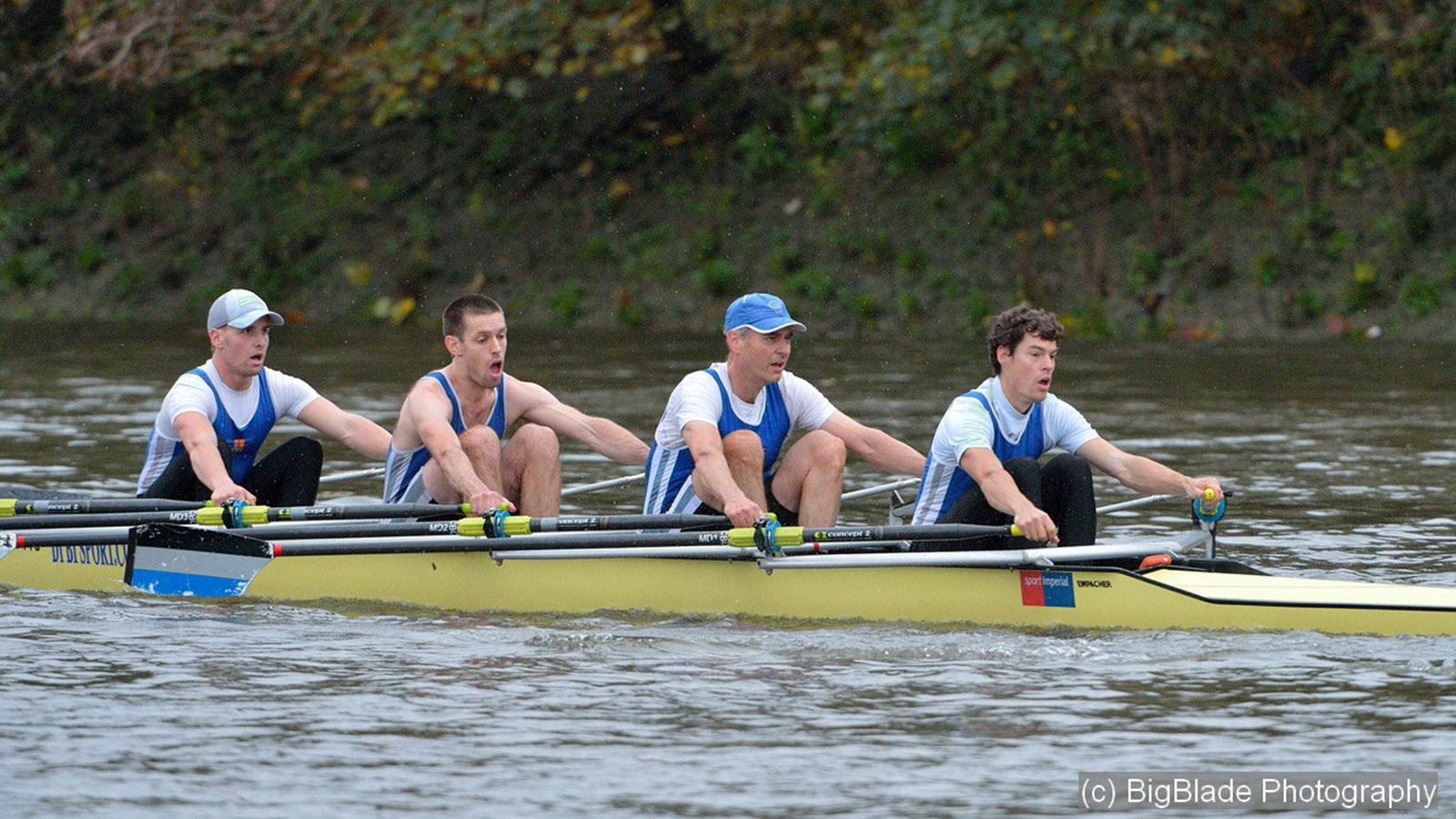 Their masters A (over 26) quad scull raced the 4 1/4-mile Mortlake to Putney time-trial in 19 minutes 18.40 seconds, followed on the clock by C4x (42+) class winners Wallingford in 19.34.
Imperial's Dave Loveday said: "My legs are feeling pretty sore after sweep oaring in the Fours Head yesterday, but it's great to go off at the head of a championship race like that. Racing wins out over training every time, so we thought we'd 'give it a go'.
"Conditions were pretty horrible when it turned into a headwind around Harrods, and I was thinking that doing two heads in 24 hours wasn't such a good idea, but we battled through, and it was really good fun."
Vesta/London were third quickest overall taking B4x (36+) in 19.52, with E4x (55+) class winners Walton impressing in ninth with 20.21 and Bewl Bridge taking D4x (50+) in 20.36.
Tyrian's D4- (50+) backed up last month's Head of the Charles win by setting the fastest sweep oar time of 20.25.1 for a 10th-place finish, just 0.3 seconds faster than B4- winners King's Canterbury.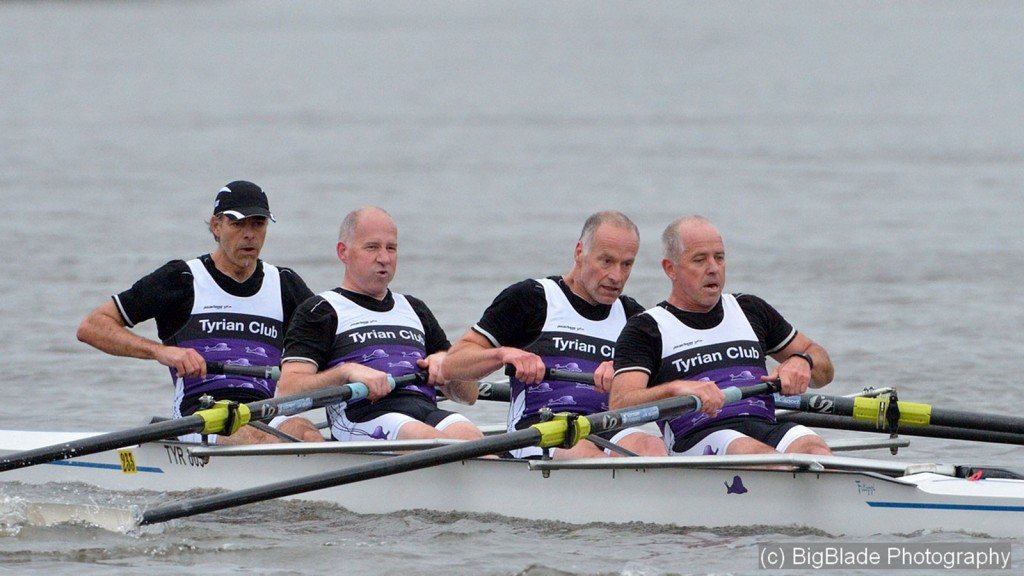 "It was a bit scrappy, but tough conditions, and it's great to set the top fours' time ahead of some younger crews," said Tyrian's Jeremy Page.
C4- victors Broxbourne were five seconds back, with Bradford-on-Avon/Upper Thames taking E4- in 21.42, Ardingly F4- (60+) in 21.51 and Weybridge H4- (70+) in 22.47.
On the coxed four front, City of Bristol's B men set the benchmark in 20.45, ahead of A4+ winners Cambridge 99 in 20.57, with Crabtree landing C4+ (21.17), Upper Thames D4+ (21.24), Quintin pipping Crabtree to E4+ by four seconds in 21.46, and Walton taking F4+ (22.14).
Dart Totnes proved masterful again winning G4x (65+) in 21.47, closely followed by a Tideway Scullers/Kingston/Quintin composite of former GB rowers who took H4x in 22.05, and F4x winners Runcorn (22.16).
Fastest women's crew were the Reading/ Marlow/Strathclyde WC4x composite in 21.22 for an impressive 23rd overall.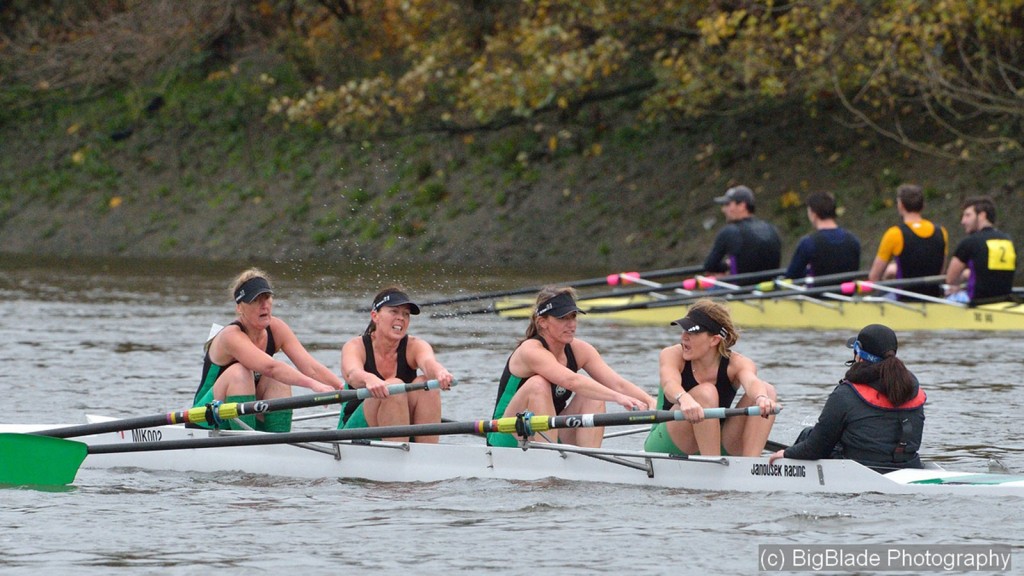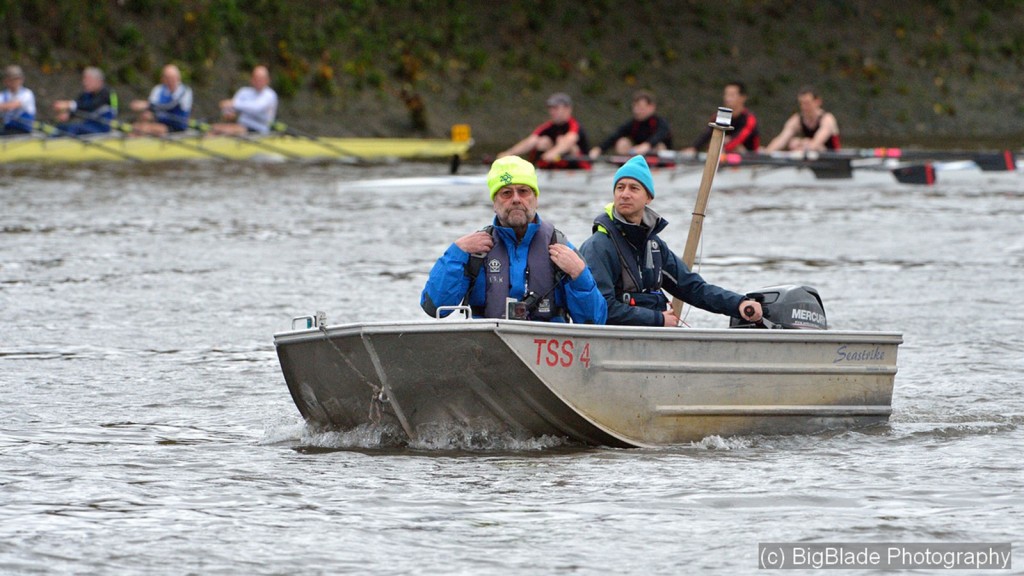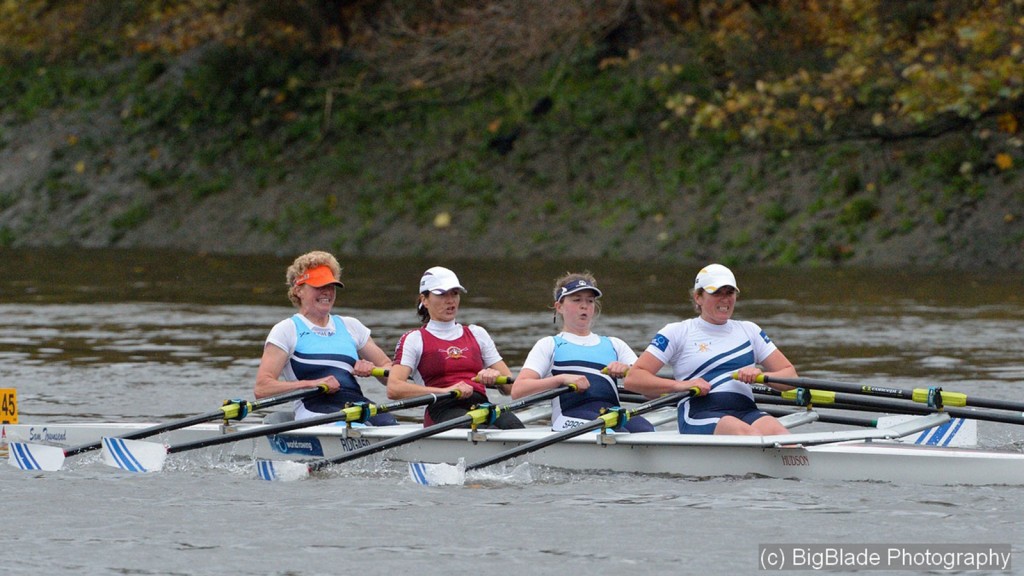 Mortlake Anglian won WB4x (21.50) and WB/C4- (22.24), while their composite with Durham/Upper Thames squeezed out Wallingford by 2.6 seconds to take WD4x in 21.55.
Milton Keynes landed a first ever Tideway win taking WD4+ in 23.28, while other class winners included Thames in WA4+ (21.59), Marlow in WB4+ (22.48), Wallingford in WC4+ (23.30), York in WD4- (22.38), and Tideway Scullers in WE4x (22.39).
"Our volunteers are a great bunch of committed people putting on a great race."
Chief Marshal Claire McIntosh said: "Our volunteers are a great bunch of committed people putting on a great race. It's the second day in a row for many of them sitting out on the river in the cold, so we are very grateful for their time."
Full results at vetfourshead.com.
Report by Nick Hartland
Photos by Big Blade