GB Universities Team departs for Hanover
The GB Universities Rowing Team has left for Hanover, Germany, with 74 students due to represent 11 different Universities at the 9th European Universities Rowing Champs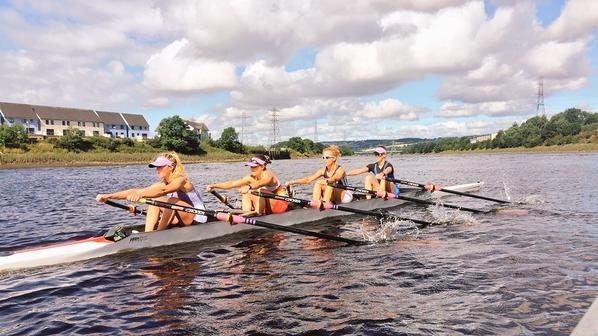 The British crews qualified based on their results at the BUCS Regatta earlier this season and since then members of the team have picked up World U23 medals and wins at Henley Women's and Royal Regattas.
The European Championships has attracted a record entry and will see 600 participants from 18 different countries challenge for medals in 21 categories. The GB Universities Team has 27 crews with GBR being the only nation to field a crew in every category.
Cambridge University Women's Boat Club will field a pair, four and eight, the squad including members of this year's Blue Boat and incoming President Hannah Roberts.
A change of the line-up in the Men's double scull from Surrey sees Harry Glennister joining Alastair Douglass. Harry and Alastair were both part of the crew that won the Wyfold Challenge Cup at Henley Royal Regatta earlier this season.
The Durham lightweight men's four which won gold by almost 5 seconds at BUCS Regatta earlier this season will now include Lloyd Seaman who raced in the same boat representing Ireland at the 2015 World Rowing U23 Championships. Roman Girn will race in the lightweight men's quad.
Team Manager, James Lee said "Having been in close contact with the Organising Committee, I am confident that they will put on an excellent event. We have a strong team and everyone is looking forward to some good racing."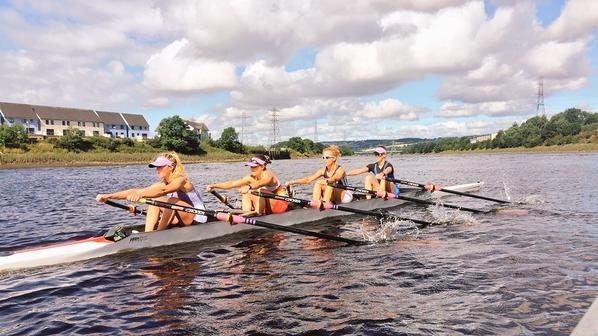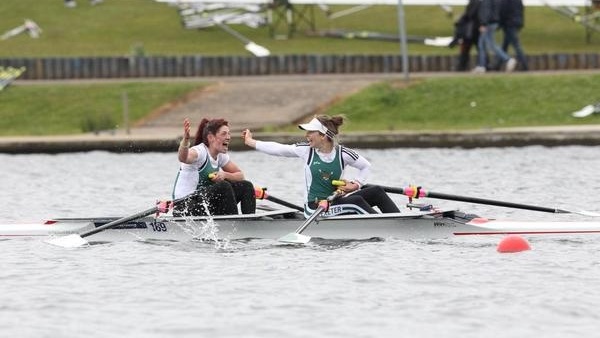 Full details of the 2015 European University Rowing Championships can be seen at: http://www.euc-rowing2015.eu
Progress of the GB Universities Team can be followed via Twitter @GBUniversites.
GB Universities 2015:
University of Cambridge (W8+, W4-, W2-)
Evelyn Boettcher, Ashton Brown, Oonagh Cousins, Imogen Grant, Fiona Macklin, Daphne Martschenko, Rosemary Ostfield (cox), Hannah Roberts, Thea Zabell.
Cardiff University (M1x)
Durham University (LM4x, LM4-, W4-, LW4x, LW1x)
Finn Abberton, Mimi Carlton, Hugo Coussens, Will Crossley, Katy Denham, Lucinda Ellaway-Bell, Roman Girn, Olivia Howes, Rebecca Knowles, Helena Lang, Kiera Rosenwold, Lloyd Seaman, Mary Wilson, Alexandra Wood.
University of Edinburgh (LM2x, M2-, LM1x)
Kieran Brown, Matthew Curtis, Rufus Scholefield, Henry Millar
University of Exeter (LW2x)
Hannah Traylen, Jess Elkington
University of Glasgow (W2-)
Claire Aitken, Emma McDonald
Imperial College, London (LM8+, LM2-, W2x, W1x)
Christopher Au (cox), Jonathon Tyler Baird,  Romain Barnoud, Armand Brochard, Dugald Fraser, Myles Holbrough, Paul Jones, Nicola Mason, Harry Mayne, Robert McPherson, Michelle Vezie
Newcastle University (M4-, M4x, LM2-)
Alex Bain, Tim Clarke, Tom Ford, Thomas James, Oli Knight, Tom Mountain, George Patrick, James Robson, James Rudkin, Samuel Wilson.
Oxford Brookes University (M8+, M4-, LM2x, W4-)
Morgan Bolding, Harry Brightmore (cox), Jamie Copus, Susie Dear, Rory Gibbs, Michael Glover, Will Hall, Imogen Mackie, Ben Reeves, Danielle Shrosbree, James Stanhope, Henry Swarbrick, Annie Withers, Matthew Aldridge (spare), Ben Reeves (spare).
University of Reading (W4x)
Lucy Cruxton, Poppy Durkan, Catherine Ratcliffe, Rosie Snell.
University of Surrey (M2x)
Alastair Douglass, Harry Glennister.
Management Team & Coaches
James Lee – Team Manager
Karl Offord – Assistant Team Manager (Logistics)
Katy Young – Assistant Team Manager (Admin)
Rob Baker – Cambridge
Cameron Kennedy – Durham
Tom Young – Edinburgh
Andy Barton – Glasgow
Tim Richards – Imperial
Allan French – Oxford Brookes
Henry Bailhache-Webb – Oxford Brookes
Sean Casey – Reading
Franz Imfeld – Surrey