Boston Marathon
A total of 160 crews raced 31 miles in the annual long-distance Boston Marathon from Lincoln RC to Boston RC, held on the River Witham on Sunday 20th September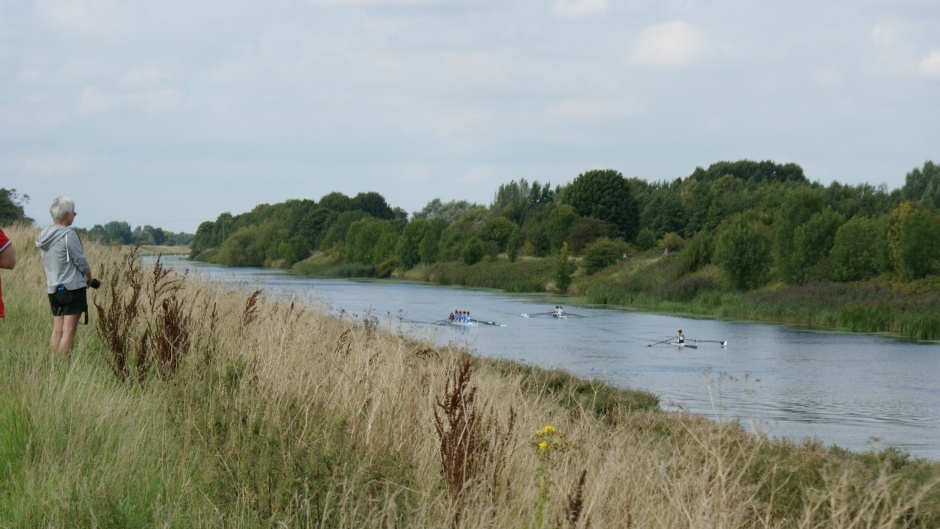 More than 35 clubs from around the UK took part in this feat of endurance and perseverance. Entrants also included a Mx.MasA.4x+ from Duesseldorf (Germany), and a novice single sculler from Madrid (Spain).
The Boston Marathon is perceived in many different ways. Some competitors take part year after year, as much as 30-50 times, such as the Price brothers competing (and winning) in a MasE.2x, for their 39th and 40th years! For others it is a one-off challenge; a personal achievement of completing the race, irrespective of their position. Every category is included, even several pairs – the hardest way to complete the marathon!
This year saw eights and octuples, quads, fours, doubles, pairs, singles, and a solitary adaptive rower from Tees RC. As well as the achievement of rowing 31 miles / 50km, there is another challenge 13km from the start – Bardney Lock. A scene of organised – and often disorganised – chaos; here rowers must disembark, carry their boats up an embankment, straight on for 20m, and down another embankment into the river on the other side of the lock. Blades are left in and tied, hand held, or left wildly flailing around. Singles and doubles are relatively manageable, fours and quads are a reasonable effort, and eights or octuples a huge challenge. Bearing in mind it is a race – the efforts of some crews and their support staff at the lock are an amazing sight to behold!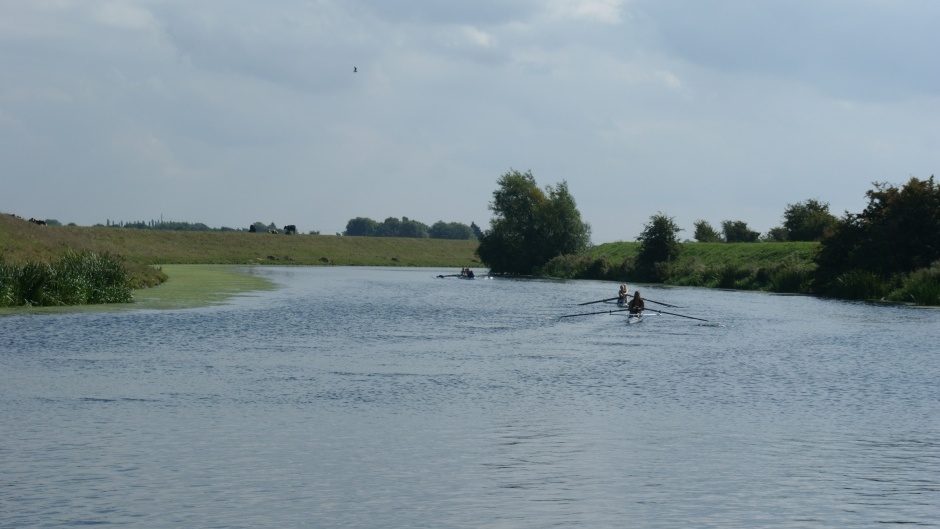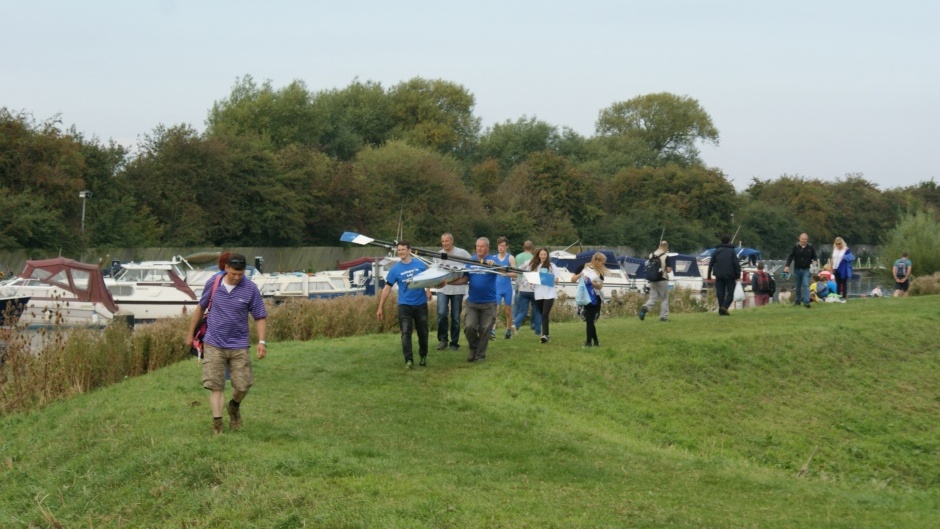 The fastest time at this year's race was 3 hours 44:36.1 set by a MasD.4x- from Durham ARC. They were closely followed 2 minutes behind by an IM1.4x- from Chester-le-Street ARC, and 2 minutes behind them, setting a new course record for their category, was a J16A.2x from Royal Grammar School, High Wycombe. Several new course records were set, including a MasE pair from Lincoln RC finishing in 4:16:47.0.
There were 70 winners on the day showcasing a diversity of ages and categories. Every crew was welcomed over the PA as they headed towards the finish line, and the support from the crowds was also a sign of respect for all those completing the challenge.
It is a tribute to Boston RC that the event runs so smoothly, has excellent support facilities along the course, and provides a great welcome at the finish.
For full results, visit www.bostonrowingclub.co.uk
Article: Andrew Lowe
Photos: Andrew Archbold