Want to learn how to cox?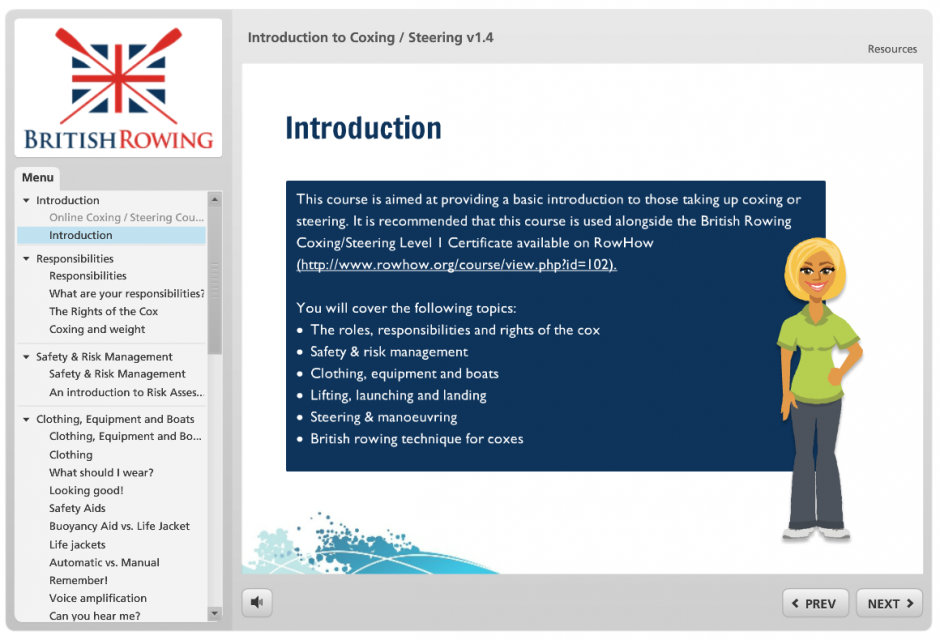 We are pleased to announce the release of our online introduction to coxing and steering guidance available to all British Rowing members free of charge on RowHow!
http://www.rowhow.org/course/view.php?id=144
It provides an overview of the basic skills that a cox/steer should have along with some activities to test your knowledge along the way.
The topics covered in the online guidance include:
• The responsibilities of the cox/steer
• Safety and risk management
• Clothing, equipment and boats
• Lifting, launching and landing
• Steering and manoeuvring
• Rowing technique
Experience on the water is essential, and going out with a coach to put your newly acquired knowledge into practice is strongly advised.
The Level 1 Certificate in Coxing/Steering (http://www.rowhow.org/course/view.php?id=102) is the next step for your development – also available free of charge!
This is designed to be run and assessed within a British Rowing affiliated club, by a British Rowing qualified coach.
Your club will provide guidance for you as you work through the award, after which you will be required to complete a practical assessment. At this time your club will assess whether you have the required competency to cox / steer a boat on your home stretch of water.
As always, we appreciate all feedback on the Education & Training we provide, so please feel free to email us with your comments: [email protected].