Tour of the Wear 2015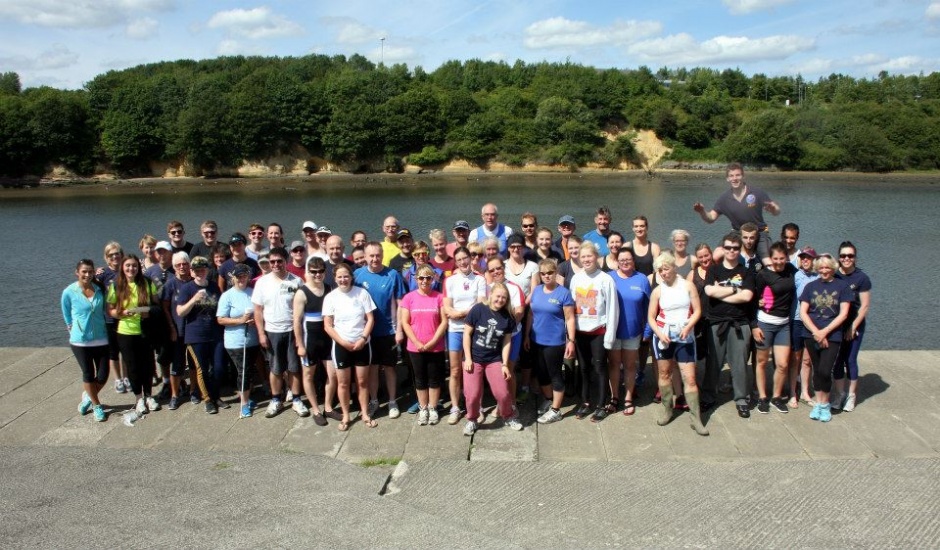 The first annual Tour of the Wear took place on Saturday 8th August at City of Sunderland Rowing Club.
The host club was pleased to welcome rowing clubs from throughout the region to their South Hylton boathouse for the day. Beautiful weather and flat water made ideal conditions for the inaugural 20km paddle past historic Sunderland landmarks.
First to launch was City of Sunderland's new boat, "Bruce", a stable quad crewed by novice rowers from the clubs successful "Learn To Row" program. Bruce was paid for with a grant from Sport England and will go on to carry future generations of rowers safely along the Wear as they learn the basics of the sport.
Eleven crews set off from South Hylton and proceeded upriver along the quiet bends of the Wear to the Washington Wetland Centre. After a short break the journey continued downstream past the old shipyards, under the Queen Alexandra and Wearmouth bridges and stopping at the National Glass Centre for a short break before the final push back to South Hylton and a well earned barbeque.
British Rowing's James Andrews was on hand in a safety launch for the whole 20km. He said: "I think it's fair to say the whole day was a big success. All the crews seemed to have a good time and we have had nothing but positive feedback so far! The aim of the day was to have a fun event that brought together the local rowing community in a relaxing, laid back atmosphere. It's great for clubs who often mainly see each other at competitions to get together for a purely social affair like this. It also gives novice or non-competitive rowers a chance to travel to another river and try something a little different for the day. Sarah Hodge, Sunderland Rowing Club's Event Co-ordinator, did a fantastic job organising it all and a big thank you is in order for all the hard-working volunteers who made the day possible".
Anyone wishing to learn to row either competitively or purely for fun can contact the club: sunderlandrowingclub@yahoo.co.uk