Fancy trying to run your own rowing tour?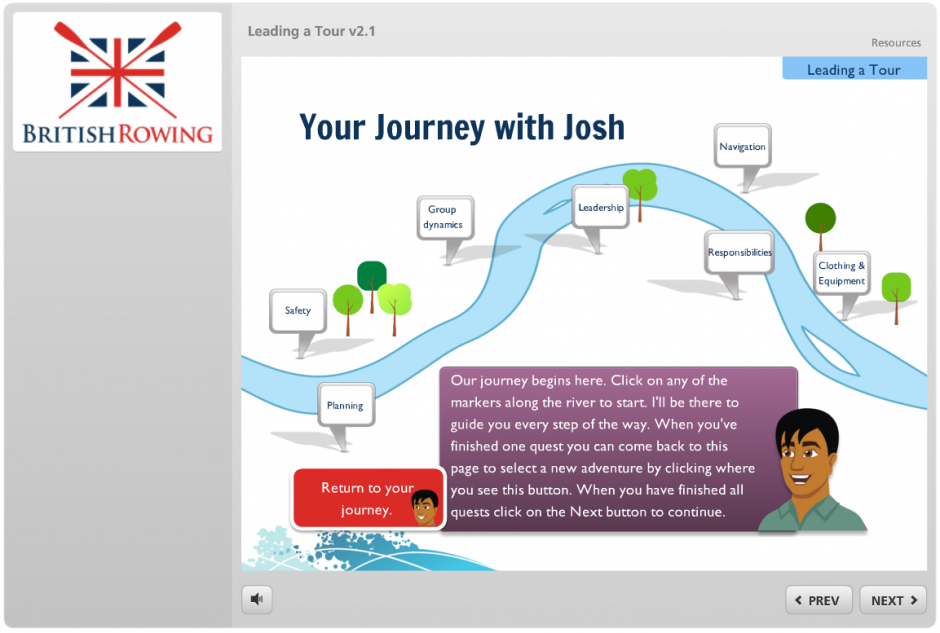 Touring rowing is a great alternative for getting out on the water, particularly if you enjoy rowing longer distances and seeing some beautiful scenery.
You might have attended some rowing tours, but what about arranging your own for your club members or friends?
British Rowing is pleased to announce the release of a new free online learning product: Introduction to Leading a Tour.
It provides guidance on everything you need to think about to successfully plan and lead a tour.
Your Tour Guide, Josh, will take you on a journey covering topics such as Safety, Planning, Group dynamics, Leadership, Navigation, Responsibilities and Clothing and Equipment.
You will get the opportunity to complete some short exercises to test your knowledge along the way.
British Rowing wants to encourage clubs to offer a variety of ways for people to participate in rowing, and we hope the Introduction to Leading a Tour does just that.
The free touring guidance is available on RowHow: http://www.rowhow.org/course/view.php?id=145